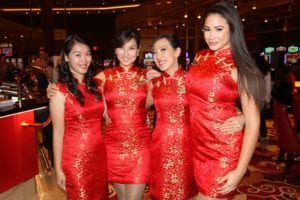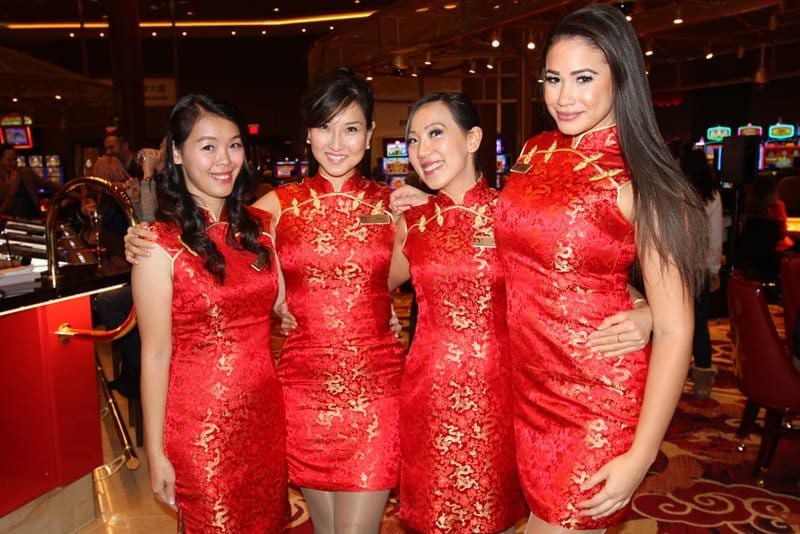 The new Lucky Dragon Casino on the Strip, Vegas is the first to open in the area in the last 6 years. When the Cosmopolitan opened 6 years ago, everyone was amazed by its preeminence in terms of spacious room designs and absorbing gaming options. Lucky Dragon promises to be another landmark on the Strip due to its Chinese-themed architectural design and astounding game offers. Located on the north side of Sahara Avenue and west of Las Vegas Boulevard, the casino is perfectly placed to tap into the rising number of Chinese middleclass that will begin flying non-stop from Beijing to Las Vegas from December 2. The casino has a giant dragon chandelier made of glass hanging above the main bar with multiple table games, hundreds of slot machines and five restaurants on the entrance area. The Lucky Dragon casino stands at a 27,500 square-foot area, making it one of the largest in the Strip.
The dragon chandelier at the Lucky Dragon is designed from more than 760 customized glass scales weighing 1.25 tons in total. The dragon was made by a Czech company known as Preciosa Lighting. More than 1,500 individual hands took part in the demanding task of glass-making that produced this masterpiece.
According to Michel Dvorak of Preciosa Lighting, the dragon was made by a majority of their employees so as to make the individual parts go through production processes up to shipping. It was a draining task, but was completed with the able hands of hundreds of employees who devoted their time towards achieving the masterwork. The glass dragon chandelier hanging over the main bar is intended to bring luck to the players and the name of this newly opened casino is derived from the chandelier itself. Whether players will be able to derive luck from the dragon, is something that each one will discover later on as they play the multiple game offers available at the spacious casino.
The five restaurants at the Lucky Dragon serve Chinese street food and therefore reinforce the strong Chinese-theme that the casino owner, Andrew Fonfa intends to bring out at the Strip. The casino also has a tea garden with a tea sommelier to make everyone feel at home while playing. The Lucky Dragon casino was opened on 19th November, on a small-scale. The grand opening is scheduled on December 3. Fonfa says that he expects most hotel guests to his new casino to come from California, even though he cannot rule out the fact that members of the burgeoning Chinese middle-class society will be flocking the casino in hundreds. Top
Previous News Article: Have Fun Playing Real Money Video Slots Games on the Go
Save
Summary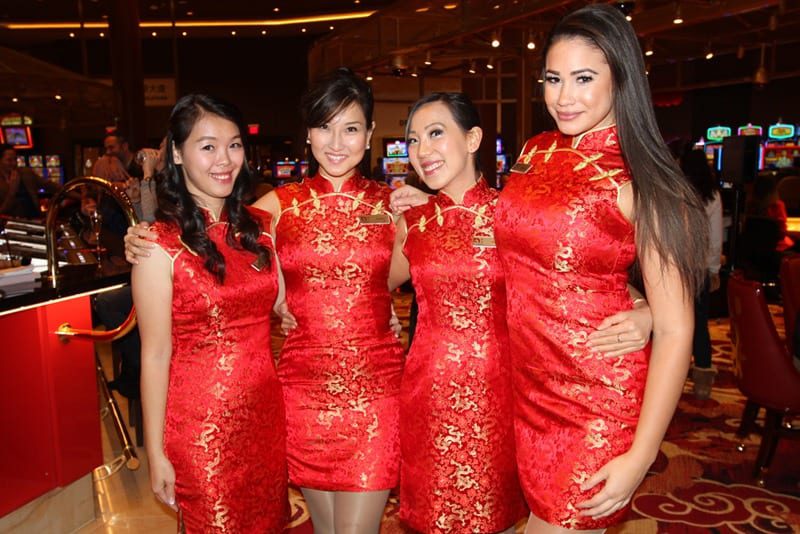 Article Name
The First Chinese-Themed Casino Opens On The Las Vegas Strip
Description
The new Lucky Dragon Casino is the first The First Chinese-Asian Themed Casino To Open On The Las Vegas Nevada Strip. Casino Gambling News.
Author
Publisher Name
Tagged with: entertainment • Macau • News • online gambling • progressive jackpots • USA Casinos