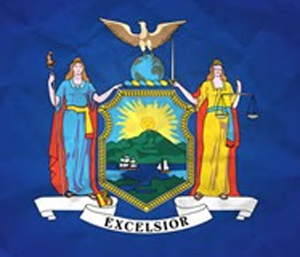 The New York Senate has formerly included revenue collected from online poker centers as well as all legalized online poker in the 2017/18 draft budget plan.
If this step by the NYS Senate is finally adopted, it means that the state will have real money online casino gambling sites a sector that will inject a bigger percentage in terms of revenue collection.
In support of including all regulated poker into this year's budget, Assemblyman Gary Pretlow is convinced that the state will be able to fulfill most of its development projects thanks to the revenue that will be collected from legalized poker.
Although some people are enthusiastic about the inclusion, a similar case that happened in 2016/17 budget year is likely to happen this year.
In the 2016/17 budget plan, there was the inclusion of legalized online poker in the draft plan. The inclusion remained even in the center stage of the preliminary draft plan. DFS, Poker, Online Gambling Bills Move In Florida, New Jersey, New Hampshire and NY.
Incidentally, when it reached the last version of the budget plan, online poker was missing. That means something happened in between. Something that was included in the draft soon disappeared when it was in the final part, the regulation part.
It was even surprising that neither Andrew Cuomo, the Governor, nor the House, had anything to do with online poker on their budget plans. This of course raises concerns over how online poker that was in the draft plan would go missing in the final version. Even worse, how was it that the House that included it in the preliminary draft did not have it in its final report.
Now that neither party has the online poker on their draft plans, the Senate has to do something. Many now argue that it is the Senate that will have to convince the House to prepare their own plan, which Senate hopes will include poker, or at least for the House to insert online poker on their plan.
The Senate however is apprehensive that the House might not be willing or lack the capacity to include online poker in their draft, in case they come up with one.
How Poker Performed In The House
The poker bill that was drafted and presented before the House by Senator John Bonacic performed terribly well.
It garnered a gigantic support of 53 against 5! That was a stunning performance, with regard to how the bill was praised by members in the House.
However, things were very different at the chamber when Pretlow presented the bill. In fact, it was surprising that the response was very low. On what may be seen as mockery to the bill, some members even asked whether indeed online poker is a sport of skill or not.
As to whether poker will finally appear in the final draft and never to disappear like it did in 2016/17, is a matter of time.
Previous News Article: MGM Resorts Sues An Online Casino For Trademark Infringement, Identity Theft
Tagged with: 2017 • Crime • entertainment • high limit online slots • mobile casino • News • online gambling • Politics • USA Casinos