Landing International, a Hong Kong-based gaming company has finally sold Les Ambassadeurs Casino, an affluent gaming facility that runs its operations from Britain's Mayfair District at the cost of $320.3 million. Confirming the deal, Landing said that the sale was completed on Wednesday and that the buyer is none other than Paul Suen Cho Hung, the owner of Birmingham City Football Club in
The United Kingdom.
The London Casino has for a long time been associated with the entertainment industry notably the James Bond Film. In fact, it is very particular that Sean Connery says specific utterances on the original James Bond film from the club. Les A as many gamblers commonly refers it is one of UK casinos that is widely known and frequented by notables and the elite class.
The Les Ambassadeurs London Casino Sells For $320.3 Million
That in it tells you why one Paul of Birmingham City Football club has bought this London Casino. It is easy to say that Las A is indeed a gaming facility that is frequented by the rich and that the able visit the club regularly. When you look at the services inside the organization, you will indeed agree to that.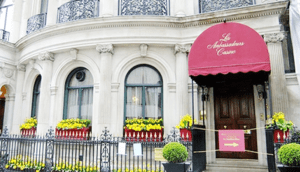 For instance, to enroll for a membership club, you will be required to pay a whopping $33, 000 each year. However, with this money, you are entitled to enjoy among other things private jet travel, private boxes at various sports events, as well as special deals and rates at top-notch hotels in London.
Suen, a business mogul in Asia and Europe, particularly in London owns several gaming facilities with a tendency of 'salvaging' those facilities that are almost collapsing only to revive them and bring them back to life. In fact, in China, he is referred to as 'the King of Penny Slots' because of his behavior of reclaiming what many call distressed casinos.
However, anyone can aptly confirm that it is not the same thing with the sale of Les A since it is an affluent casino and indeed the London Casino is doing fine when the Birmingham boss bought it.
By selling Les A for $320.2 million, Landing will be on its way to making some good profit having bought the London casino for $181 in 2015. It is said that the amount from the sale has come at the right time when Landing are constructing a multi-million integrated resort in Jeju South Korea.
The $1.8 billion Jeju project that is under construction has been scheduled to open on December 8, 2017, being the first phase. However, because construction is on at the facility, the management says that it will finally be opened to the public in the last quarter of 2019.
It is like the casino is opening in turns. It had a soft opening in April when it unveiled it's 344 luxury suites. There are plans to continue opening in small but adequate phases until its total completion sometime in November/December 2019.
Summary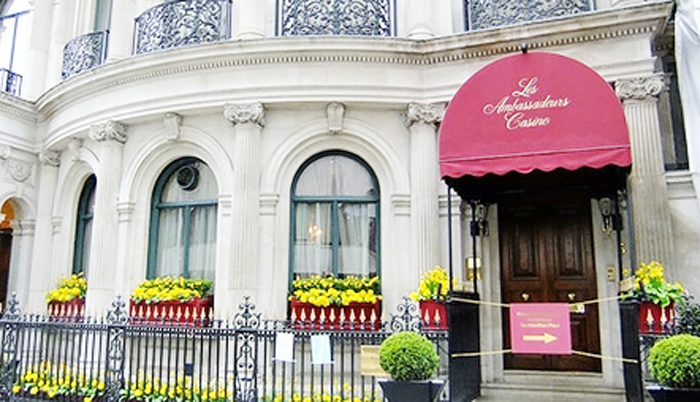 Article Name
Les Ambassadeurs London Casino Sells For $320.3 Million
Description
London Casino Sells For $320.3 Million. The Les Ambassadeurs Casino In London United Kingdom Sold For $320.3 Million. UK Casino News.
Author
Publisher Name
Publisher Logo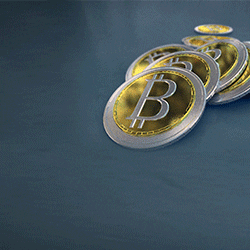 Tagged with: 2017 • entertainment • News • online gambling • UK Casinos