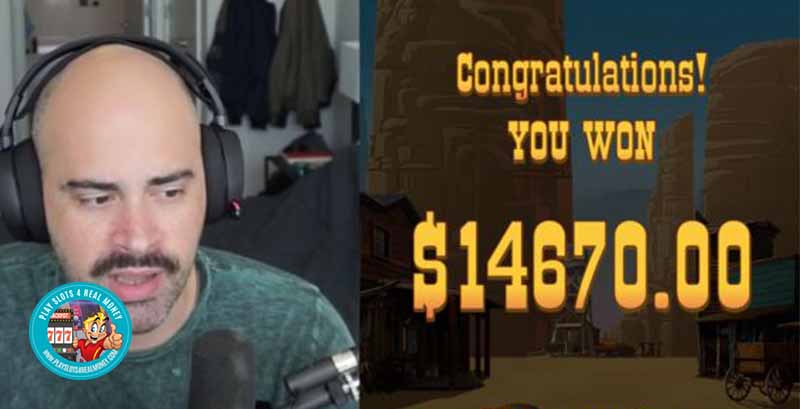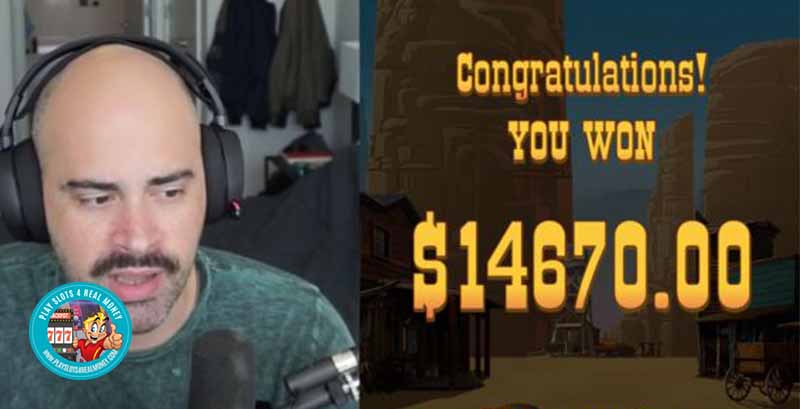 Most land-based casinos are struggling to reopen amid the coronavirus crisis. This has opened to door to real money online casino gambling in a big way. More and more casino players are also finding out that you can win big gambling online.
The rise in popularity of Twitch as a video streaming service is feeding the online casino frenzy. Considered a smaller Twitch streamer given his market size, a $15,000 haul playing online slots should gain some attention.
How Does A Twitch Streamer Wins Close to $15,000 Playing Online Slots?
Interestingly there is a post covering the recent win. Known as "heyitsjoe", the winner stunned himself during a live stream when he won $14,670 playing online slots.
The show is called the 'Joe Melon Gambling Experience.' His fan base numbers 10,000 followers which classifies the show as rather popular. It is basically a gambling take on the immensely popular Joe Rogan Experience.
The show is streamed in the 'Just Chatting' section of Twitch. "Heyitsjoe" has gained most of his popularity for playing online casino games.
Viewers of the streamed show are used to seeing Joe trying his luck at a variety of online casino sites. On Friday, May 1, Twitch viewers online for that broadcast were really in for a treat. His reaction upon hitting it big included a dive onto the floor to help process what just happened.
Once he reached more than $8,000 in winnings, things started to get really interesting. The total kept climbing from there. The big moment came after Joe surpassed $10,000. He then became visually stunned when the screen increased the winnings to $14,670. All viewers could hear was him saying:
"Is that $14,000? Is that $14,000? Oh my god."
Once the final number registered, the show's host took the celebratory dive onto the floor. He was obviously overwhelmed with is incredible hot streak. Interestingly, there was a video of the winning moment and it could be called an 'instant classic'.
Viewers could see that Joe was still in shock during the remainder of his show. He did mention that he had some 'incredible luck' winning that much money.
The best part of this story has to be the live reaction. The money has already been withdrawn from the online account at the winning site. He also mentioned that the online casino had not sponsored this broadcast.
At PlaySlots4RealMoney.com, we are a gaming site that covers stories for the entire gaming community. Separate sections cover news and stories for popular games such as:
Dota 2
FIFA
Many of these games are also attracting attention from online sportsbooks. With live sports on hold, eSports are making front page news. Players can even bet on certain eSports competitions through posted betting lines.
Society is starting to realize that there is real money to be won gambling online. The best things about online gambling sites for casino games or sports is that they never close. You can also play them from the comfort and safety of your house.
• Source: Twitch streamer mind-blown after winning over $14,000 on slots From Dexerto.com On May 3, 2020.