Are Certain Social Media Apps as Addictive as Online Slots? A recent article by Anna Johnson on TheNextWeb.com delves into the addictive nature of slot machines as well as individual social media apps. First, the report eludes to the concept that slot machine gambling is the most profitable part of any casino's profit, so by nature, they are designed to be addictive.
Real money gambling leads to real money losses as the nature of the beast. It does not matter whether you are spinning the reels at any number of brick and mortar casinos across the nation and around the world or playing real money online slots on a handheld device with Internet access. Slot machines are regulated gambling devices designed to take in more than they pay out as the house edge.
Psychological Phenomenon
The report goes on to state that 'once a psychological phenomenon is discovered and exploited, it rarely stays in just one place for long.' The IT giants in the tech industry have been studying the design and effectiveness of slot machines and other forms of video/electronic gambling for years. This research and subsequent results have now spilled over into the realm of social media according to this report. The conclusion is these same tech giants are designing social media apps to be as addictive as an advertising means.
Federal And State Levels Of Government
Citing how federal and state levels of government go to great lengths to try and protect consumers of gambling products to protect player's money, the report suggests that regulatory measures should be put into effect to protect social media user's time and attention. The analogy used is that a loss of money can affect and interfere with a gambler's livelihood and financial means to provide for the basic needs of their family. The loss of time, attention and ultimately control of one's social media use can affect and interfere with someone's family life and overall productivity.
Solitude Is Aspect Of Slots Play That Can Lead To Addition
TheNextWeb.com piece goes on to list several examples of the science of digital addition as they pertain to slot machines. The concept of a 'zone' relates to a digital tactic that is primarily designed to keep you playing indefinitely instead of any financial limitations. Positive reinforcement is in place with real money payouts, but most times they are much less than the money put in. Limited dry spells between wins along with the quick pace of play link to positive reinforcement. Solitude is another aspect of slots play that can lead to addition with no outside distractions to pull gamblers away from the play.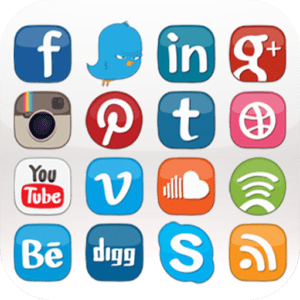 ✓ Articles That May Interest You ·
· Is It Legal To Play Online Slots? Facts About Gambling
· Wynn Casino Resorts Bans Marijuana?
· Easter Bonus Bonanza for Playing Free Online Slots
· Slots Capital Casino Offers Some Special Easter Bonuses for Online Players
· Facebook Takes A Stun Step To Ban All 'Get Rich Quick' Cryptocurrency Scams
· Slot Machine Giant IGT Shapes The Future of Casino Games
· Win Guaranteed Cash Prizes Immediately Playing Slots In The Easter Cat Tournament
Using these same concepts for certain social media apps, the report goes on to explain the additive nature starting with zone- the app is designed to hold someone's focus for as long as possible. Positive reinforcement is linked to notifications that result in a social reward. The example used is being 'tagged' in a photo. These notifications are constant as to avoid any dry spells and keep the pace of the app quick and never-ending. There is a high level of solitude connected with social media apps even if someone is using them in the company of others.