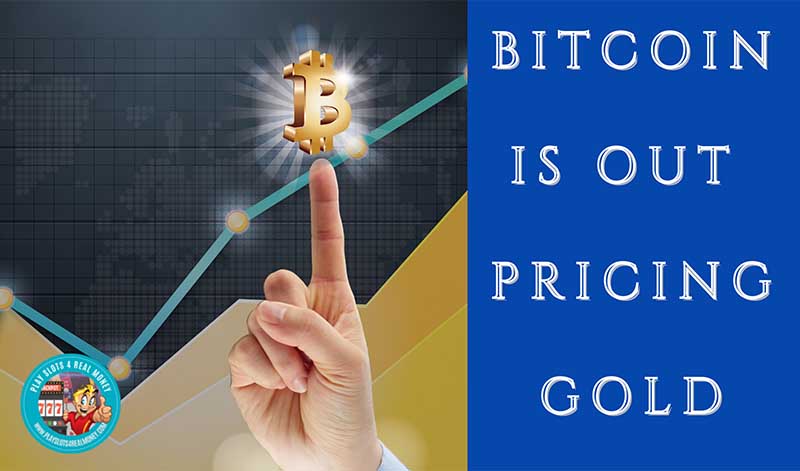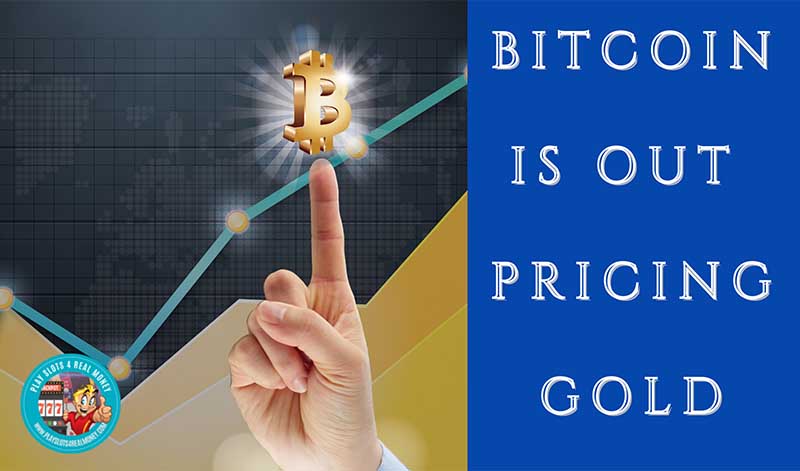 Raoul Pal is the CEO of Real Vision. He is also one of Bitcoin's (BTC) strongest advocates. ArmyOfBitcoin.com has cited crypto industry sources once again comparing BTC to gold. The comparison stems from each being a viable hedge against unstable market conditions. Las week, we told you about Paypal and Venmo starting to offer Bitcoin.
Gold has always been a popular investment during uncertain times. Certain crypto advocates such as Pal believe BTC is a better choice. A recent report pointed out that the market value of BTC has increased 30.36 percent against the US dollar over the past month.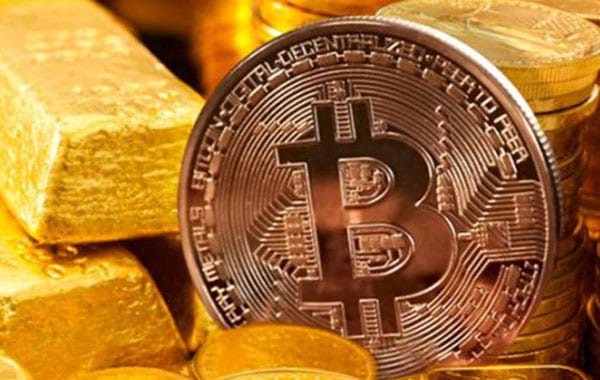 How Is Bitcoins Outpacing Gold In Recent Market Value Increase?
Trading value has gone from $10,136 to $13,217 during the same timeframe. Gold's increase has been substantially lower. Market price per ounce has gone from $1,863 to $1,903. This represents an increase of just 2.25 percent.
Recent market value of BTC is $13,223 as of Oct. 26.
BTC has also outperformed stocks in recent trading. When looking at finance or Bitcoin apps, it seems the stock market has rebounded from previous declines over a two-week span. Yet, three main factors have caused BTC to surge during the month of October.
PayPal's crypto integration
Increased institutional demand for BTC
All-time high for BTC frame log charts
All three factors have had a major impact on the future outlook for BTC. Investments from Square, MicroStrategy and Stone Ridge are also fueling recent market growth. Holding the price above the $12,000 level is another positive influence. Pal's thoughts on the situation were:
"Gold is breaking down verse bitcoin. As expected cc: @michael_Saylor, everyone take note. The next thing I'm expecting is the correlations between BTC and the dollar and BTC vs. equities to break down too."
Once again, breaking past the $12,000 is a key market indicator. Traders are looking at this as a possible surge to an all-time high.
There is also some strong technical momentum for BTC. The separation from gold and stocks will only intensify the current market rally.
Cantering Clark is a Bitcoin and derivatives trader. He noted that gold's value faces pressure when the value of the dollar increases. Bitcoin may have a lower correlation with the dollar. This is caused by uncertainty in a good way. There is still a good amount of debate with BTC as a risk-off or risk-on asset. He started:
"Gold's adversary is the dollar. If the $DXY heads north, gold is immediately under pressure. Bitcoins has the benefit of having the identity crisis still. Where some see it as a SOV. And some see it has a higher beta play on equities."
Investor confidence is still the guiding factor. Paul Tudor Jones is a prominent Wall Street investor worth billions. He bought into BTC this past May. He has also retained his positive stance in recent weeks.
In a recent quote for a crypto options exchange, Deribit, Tudor stated:
"I've never seen a store of value where you also have such great intellectual capital behind it. When you short the bond market as an inflation hedge you're really betting on the fallacy of mankind rather than its ingenuity."
49980