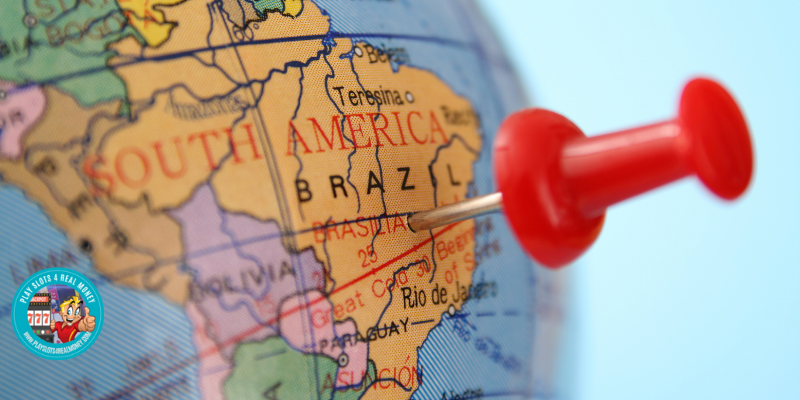 After decades of strict gambling prohibition, Brazil, one of the potentially biggest gambling markets in the world, seems to be slowly opening up to casino operators. However, some of the major gaming companies are still concerned about the lack of clear industry legislature.
For a long time, Brazilians searching for a gambling thrill had a hard time finding a place to do it. The gambling ban has been on for decades, leaving bettors and gamblers with slim offerings. They were limited to the state-run lottery, several legal racetracks, and a popular, but illegal, numbers game known as jogo do bicho.
The Brazil Gambling Market Has Huge Potential
However, in 2018, Brazil has introduced a more relaxed gambling law. Ultimately, this means that online sports betting also becomes a legal gambling option. All you needed to place an online wager was an internet connection and some sort of electronic payment method. Not surprisingly, online wagering in Brazil turned out to be a potential gold mine for betting operators. Brazilians are a sports-crazy nation, especially when it comes to soccer, and many of them welcomed the opportunity to be able to bet on sports events.
Major Sports Betting Sites
Since online betting has been made legal, the digital bookmarked have generated hundreds of millions of dollars in revenue. Entain, the company that owns two major sports betting sites, Ladbrokes and Sportingbet, has recently released a statement saying that their profits have doubled in 2021. They didn't reveal the exact numbers, but Brazil accounts for a lion's share of their £259mn revenue generated outside the UK, Europe, and Australia. Other major betting companies are also looking to increase their presence in the country Flutter, another company that offers to bet in Brazil, through Betfair, apparently sees the market as a "very significant opportunity." Bet365, a major player in the betting industry is already preparing its entrance into the Brazilian market. They have the Portuguese-language sites up and running and are looking to establish a Brazilian branch of the company.
Regulatory Framework Still Not There
Nevertheless, some other companies feel that the betting regulatory framework in Brazil is still not at an optimal level. Legal and financial uncertainties, such as the absence of formal licenses and firm legislature have so far deterred some operators. At the moment, the companies have to do their banking outside of Brazil, meaning that they lose money on exchange rates going in and out.
Will Brazil Be The Next Big Gambling Market?
On their part, the Brazilian government is looking to establish more defined regulations in time for the soccer World Cup in Qatar. A better legislative framework is certain to attract more operators and further expand the blossoming market. After the wave of betting legalization in the US, Brazil is widely seen as the next big market. The proposed tax rates are more than welcome, at 19 percent of gross batting revenue. For comparison, in Europe, the state commonly retains more than a fifth of gross gaming revenue. In Greece, the tax rate is at 34%, while in Italy that number is at 24%.Also, check out Legal Online Gambling Affecting NCAA March Madness Match-Fixing on our weekly gambling podcast.
While the Brazilian lower house of Congress has already approved legislative changes, the new law still has some opposition. The most prominent among the opponents are the far-right president, Jair Bolsonaro, and influential groups of evangelical Christians. Still, betting companies, including US-based operators, such as FanDuel, are confident that the changes will go through and Brazil will prove to be a very fertile ground for sports wagering.

Summary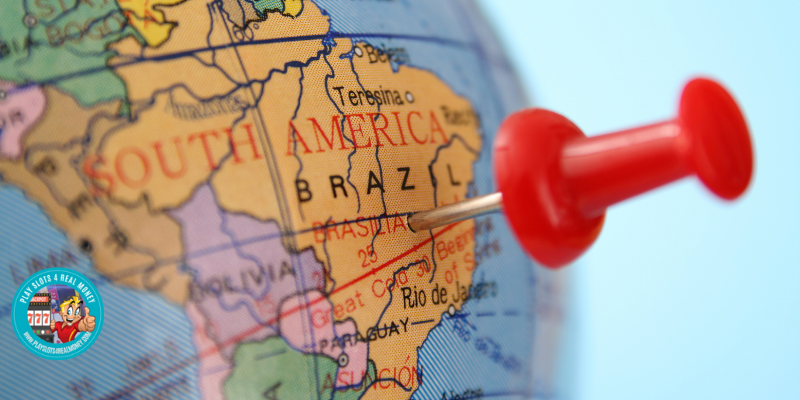 Article Name
As Brazil Gambling Market Continues To Open, Casinos Hedge Their Bets
Description
The Brazilian gambling market is growing rapidly, but casinos are hedging their bets by expanding into other Latin American countries.
Author
Publisher Name
Publisher Logo