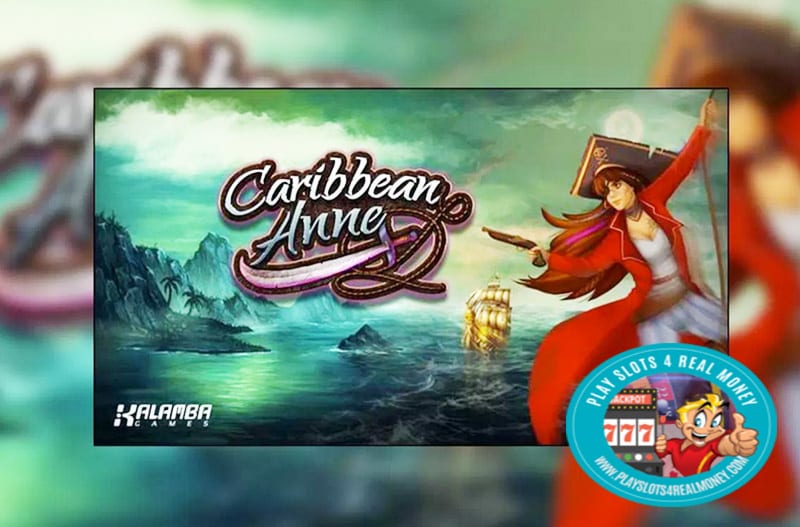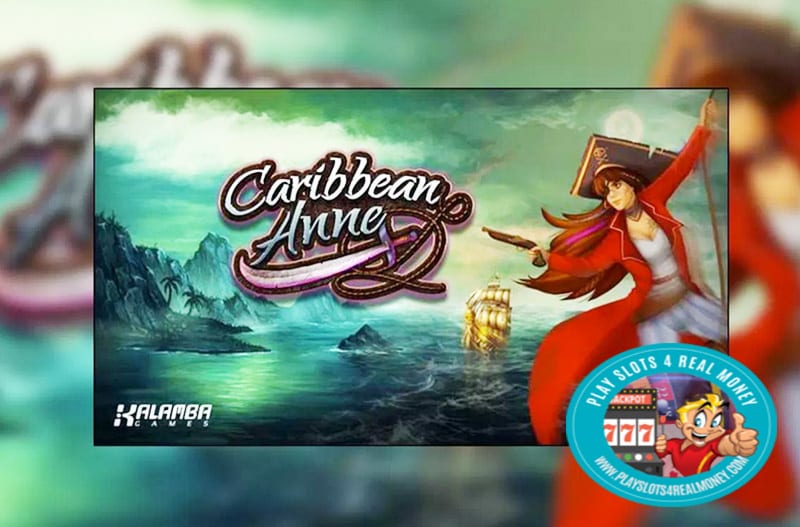 Anyone who loves to play real money slots online also loves to win big. Today's top gaming companies are ramping up their designs to fit the bill. Varied volatility with multiple jackpots is all the rage with many of today's adventurous online players. Now, you can enjoy the locked multiplier wilds highlights with Kalambra's latest slot machine release.
Kalamba Gaming has already made a name for itself in the gaming industry. It appears to be building on that strong reputation with its latest real money slot game release. Now available exclusively on the Relax Gaming platform is Caribbean Anne.
Kalamba Teams Up With Relax Gaming For Caribbean Anne
This is a 5×4 reel slot offers 40 pay lines. The game's central theme lets players sail the seven seas in search of sunken treasure. This game does offer a fresh take on the pirate theme with more than a few innovative twists and turns.
At the top of the list is Locked Multiplier Wins. New to the market, this sets the stage for increased playing sessions with the heightened anticipation of bigger wins. This is sure to excite both players and casino operators in the game's regulated markets.
Enjoy Huge Wins As Wild Multipliers Lock Into Place
Wild Multipliers appear and lock into place. During regular gameplay, every tenth spin is a Wild Spin. Players can follow along with a visible counter at the top of the game. This added feature also allows players to pick up from where they left off. Furthermore. this is just one of the many features that should make Caribbean Anne an immediate fan favorite.
There are four-level progressive Bonus Jackpots along with the addition of:
Free Spin Bonuses
Hyperbet Options
HyperBonus Options
These features work in unison to deliver a multi-faceted and highly exciting gameplay experience. The end result is a unique gaming opportunity that delivers more options for bigger wins.
Kalamba has also put forth a strong offering from a design standpoint. It has raised the bar for art, animation and audio output with this latest release. Caribbean Anne's design team collaborated with Graham McAllister as a new UX consultant. The company's new Head of Games, Andy Sekula also had a hand in the finished product. The goal was to create a highly compelling player experience.
Caribbean Ann has also been described as versatile. It can appeal to varied play styles given its promotional-friendly theme. It can attract all types of players with a maximum win of 5000x a bet. The main benefit to operators is monetization opportunities with enhanced player engagement.
Access through the Relax Gaming platform expands these opportunities across several key regulated markets. Alex Cohen is a co-founder and acting COO for Kalamba Games. He added the following observations pertaining to the company's newest slot release:
"Caribbean Anne's customizable volatility appeals to a range of player types from salty old seadogs to casual sailors. Leveraging new animation technologies to create highly immersive gameplay."
He went on to add:
"We constantly strive to deliver innovative mechanics that boost revenue for operators. With our most successful and popular features, Caribbean Anne is set to become a top performer of our portfolio."