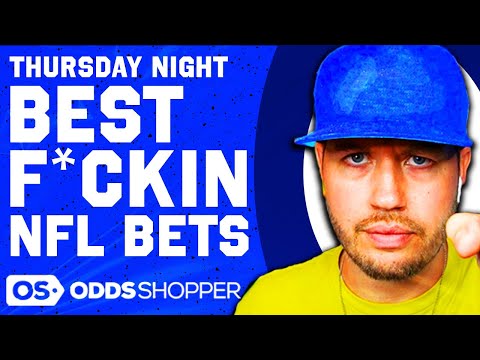 The Denver Broncos, who are 2-3 SU and 1-4 ATS, will have some extra time to prepare when they visit the Los Angeles Chargers as road underdogs for Monday Night Football in Week 6.The Broncos will play the Chargers 11 days after their disappointing 12-9 overtime loss to the Indianapolis Colts as 3-point home favorites in the Week 5 Monday Night Football game.
BetSoft Casino
Live Betting Sportsbook
Racebook
Full Online Casino
Mobile App
US Welcome
Denver Broncos vs Los Angeles Chargers Odds And Line Movement
Denver is at a disadvantage from a health perspective when compared to the rest.Although the Broncos were clearly in need of the bye week, it doesn't do much to change the fact that running back Javonte Williams is out for the season with a torn ACL and quarterback Russell Wilson is playing through a partially torn lat muscle in his right shoulder.
Wilson playing through his injury has not given advantage to his team, as seen in the betting line. The Los Angeles Chargers are listed at -5 at the best Denver betting sites. Also, the top Los Angeles gambling apps list the total at 45.5. Both teams' defenses could be in the spotlight in another game with fewer points scored.
Get better Broncos vs Chargers odds and lines by using our recommended live betting sportsbook for your favorite picks.
Notes On The Denver Broncos
While it's easy to place the full weight of responsibility on Wilson's shoulders for the team's struggles this year, truthfully the Broncos have had ample opportunities to score touchdowns but failed each time.
Last week's loss to the Colts exemplified Wilson's struggles, as he failed twice inside the 15-yard line. first throwing an interception with 2:13 left in regulation time and then not converting a fourth-and-one at the Indianapolis five-yard line on a pass play to wide receiver Courtland Sutton which ended OT.
Losing Williams makes rushing the ball more daunting, but Wilson must step up his game to make up for the loss.
Notes On The Los Angeles Chargers
The Chargers were very lucky to beat the Browns last week 30-28. If you didn't see the game, you don't know just how close they came to losing.Los Angeles was facing a fourth-and-one on its own 46-yard line with a little more than one minute remaining. Rather than punt, the team decided to go for the first down but did not convert.
Cleveland's missed field goal from 54 yards with approximately a minute left ultimately resulted in a loss. In a game that could've gone either way, the Chargers ultimately eked out a victory. Neither team played their best, but the Chargers will take the win and head home at 3-2.
As team captain Keenan Allen was sitting at home, nursing a hamstring injury, it remains to be seen whether or not head coach Brandon Staley learned a valuable lesson. Even Allen himself was critical of Staley.
Can The Denver Broncos Cover The Pointspread?
If Denver's Nathaniel Hackett wants his team to succeed, he needs to make smarter offensive calls.
Hackett has not been the guy that has helped turn things around for the Broncos, who have been a underwhelming offensive teams in the NFL betting early on this season. Wilson is key in that equation too.Their best chance is for Wilson to see how his shoulder fares by testing it through the air.
Will The Los Angeles Chargers Cover The Spread?
Los Angeles's running game has picked up in the past few games, with Austin Ekeler leading the pack with his best performances of the season consecutively.
Ekeler and Kelley should continue to be the driving force for the Chargers, taking pressure off Justin Herbert in this game.A strong running game can counteract Denver's good defense, something Los Angeles has.
Prediction And Picks: Los Angeles Chargers -5