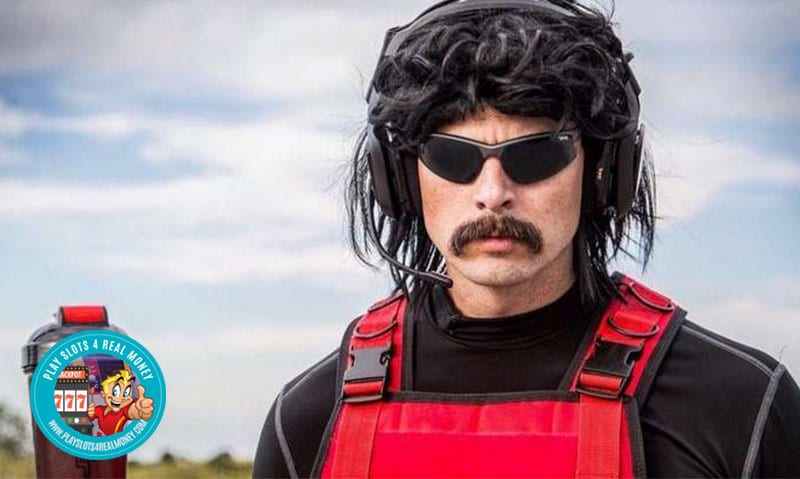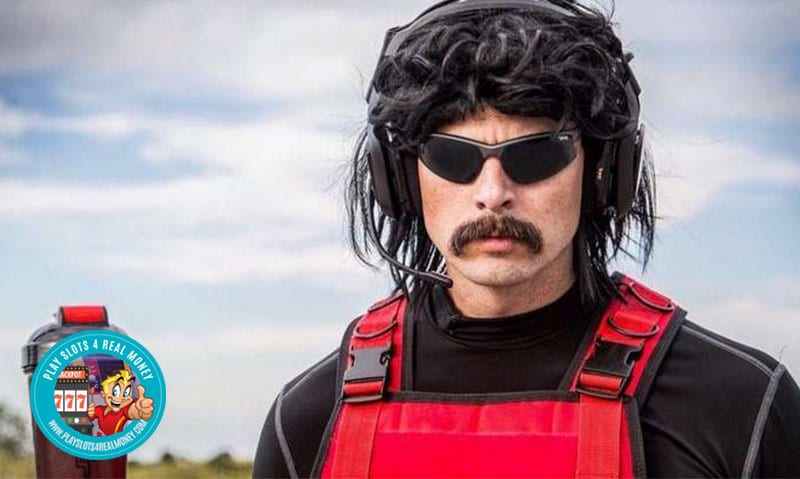 Twitch has been heavily tied to the rise in the popularity of eSports. The lack of live sports and sporting events to bet on has also led to increased interest. As a popular streaming service with gamers all around the world, Twitch also has a heavy influence on the games themselves.
One of the more controversial personalities that has used Twitch as a content creator is DrDisrespect. The name alone is a good clue why he has landed himself in his current predicament.
How Did DrDisrespect Wear Out His Welcome With Twitch Streaming Network?
His real name is Herschel "Guy" Beahm . He has become one of the biggest names in the Twitch streaming community during his tenure on the site. As of June 26, that is no longer the case. Interestingly, his channel on Twitch received a permanent ban. It was deemed that DrDisrespect would no longer have access to the streaming platform.
No immediate reason was given for the permanent ban. However, Twitch has recently cracked down on any content deemed to be racist by nature or sexually inappropriate. Bans from the site can be attributed to any infraction against the community guidelines.
Following the ban, the issue was quickly connected to the Digital Millennium Copyright Act (DMCA). Industry insider Rod Slasher confirmed the ban. He posted the following tweet on June 27:
"Look: for several hours now I have been told from credible sources the reason DrDisrespect has been banned. However due to the importance and sensitivity around the subject, I have refrained from going on it. I don't feel comfortable with it currently."
This has to come as a shock on certain levels. DrDisrespect had signed an exclusive partnership with Twitch earlier in the year.
The site did release a statement to Polygon. This is a respected esports, gaming and tech publication. Twitch stated that it has the right to:
"Take appropriate action when we have evidence that a streamer has acted in violation of our Community Guidelines or Terms of Service. These apply to all streamers regardless of status or prominence in the community."
There are still more questions than answers with this situation. Slasher has gone on the tweet that the ban is not connected with DMAC. This only adds to the mystery surrounding the decision by Twitch.
Followers of the personality have been refunded any upfront payments. All existing partnerships between Beahm and any third party entities have been cancelled as well.
With no comment from Beahm himself, speculation has been expanded to tax fraud or a money-laundering scheme.
Whatever the case may be, Twitch is making a strong statement of its commitment to policy. There has been an uptick of sexual misconduct claims. They have been levied against content creators and other personalities on the site. Two prominent names that have also bee banned are Brad "BlessRNG" Jolly and Toby "TobiWan" Dawson. Both have been accused of multiple incidents of sexual misconduct.
You can expect this type of behavior to cause future bans by Twitch. It is clear that there is zero tolerance for any community infraction.
• Source: Dr. Disrespect Finally Breaks His Silence On Twitch Ban, Raises More Questions Than Answers From Forbes.com On June 29, 2020.