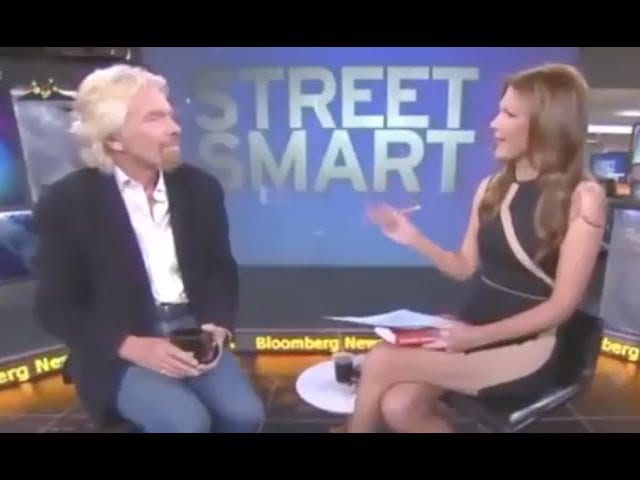 In a recent post on Forbes.com by Ivan Kohut, the topic of cryptocurrencies was addressed. This topic was part of the Forbes Technology Council as it delves into the immediate future for this rapidly changing industry. Mr. Kohut is the Co-Founder and Chief Technology Officer at Perfectial, a custom software company. Check out this video with Richard Branson from Forbes.com about Bitcoin and other cryptocurrencies .
https://www.youtube.com/watch?v=YRSTvJjAOww
What Does Forbes Predict For The Future of Cryptos?
One of the most significant themes surrounding cryptos such as Ripple and Tronix are the highly speculative nature of these products for investors. Each of these digital currencies could serve as a 'wake-up call' for the crypto community. More so as it pertains to the amount of money that has been spent on related projects that have not been thoroughly vetted for the technological benefits they seek to provide.
The Rapid Cryptocurrency Growth In 2017 Was From Initial Coin Offerings (ICO's)?
Everything mentioned above worked in unison to attract outside interest into the crypto industry from US regulating agencies such as the Securities and Exchange Commission and governing bodies such as the US House of Representatives. The SEC decided to go after fraudulent ERC-20 contracts according to this report. The conclusion from the author is that ICO's will become less frequent during the remainder of 2018. Exchanges are going to continue to delist the ERC-20 tokens that cannot be redeemed for actual goods or services. Recent issues concerning ICO regulation have also been in the news lately.
One of the results of 2017's rapid growth was a number scam and unscrupulous projects that got hacked due to flaws in their smart contract's code. There were also quite a few startups that failed to deliver on proposed expectations. At the center of more than a few of these issues were the growing number of Initial Coin Offerings (ICO's).
How Long Will Initial Coin Offers Remain On The Cryptocurrency Scene?
ICO's will remain a part of the crypto scene, but they will not drive the business like they have in the past. It was mentioned that Telegram is planning to launch a token as a popular social messaging app. It is estimated that this could result in one of the biggest ICO token sales ever.
Particulars from a leaked Telegram white paper relayed the fact that the company is looking to add a 'cryptocurrency micro-payment functionality' to its chat platform. Part of the plan involves the formation of a 'new scalable multi-blockchain network' referred to as TON (Telegram Open Network) in this report. The estimated cost for that program is $1.2 billion, which would be funded by the ICO.
Telegram Works To Resolve Bitcoin And Ethereum Issues?
Telegram is also working to resolve all the major issues that cryptos are facing with 'scalability and interoperability.' Bitcoin and Ethereum were specifically mentioned by name, but Altcoin was not. The ultimate goal would be a network that had the capability of processing millions of transactions per second.
✓ Articles That May Interest You ·
· NEW RUMORS FROM ASIA INDICATE THAT BITCOIN PRICE WENT DOWN BY 5%
· Coinbase.com Backs Withdrawal of Bitcoin Forks From Exchange
· Atari Gaming Set to Enter the World of Cryptocurrency.
· Shark Tank's Mark Cuban Talks Betting Bitcoin, Gold & Ethereum
· HODL Bitcoin is the Word From Top Investors?
· Is Bitcoin the Gold Standard in Cryptocurrency?
Is Forbes Crypto Future Prediction Heavily Based On Telegram?
The main issue at hand in this report is that the details that were leaked in Telegram's white paper make no mention of how it plans to accomplish these highly ambitious goals. Going through the entire 132 pages of text contained in this white paper, the company makes no mention of how TON will address this larger issue of building a massive, scalable architecture that has been challenging the crypto industry since Day 1.