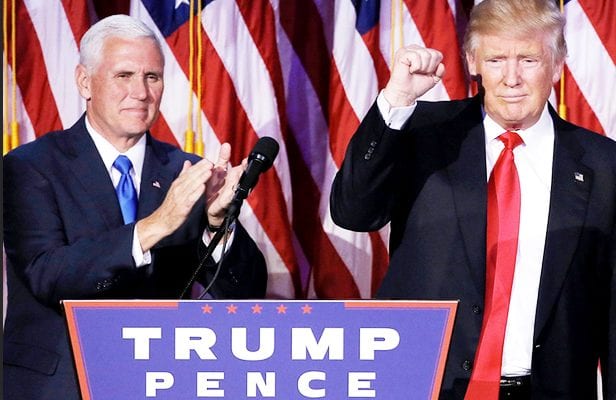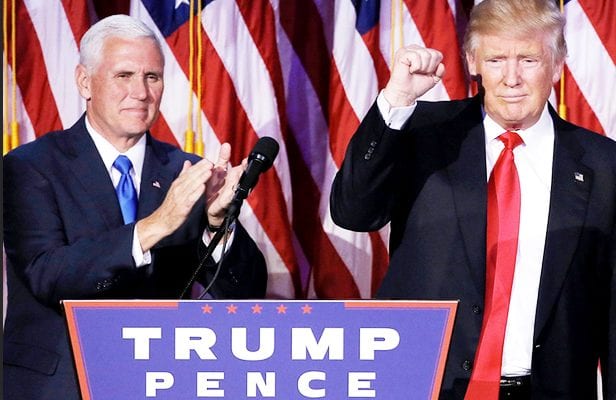 Former Casino owner Donald Trump is now the 45th US President. Trump became the commander-in-chief of the most powerful country in the world shortly after he took oath of office that marked his 4-year term yesterday at noon EST.
To many people throughout the U.S. Trump's presidency was a shock a couple of months earlier when the electoral body announced that he had won the election, beating former First Lady Hillary.
As any gamer on a roulette wheel or placing a bet on a slot machine, Donald, who has gone on record to be the most "unpredictable" character, ascended from Atlantic City, where the billionaire Trump first owned a gaming complex, to the most "lofty" White House. About this, many social media users term the transition as AC-DC.
Whether his rise to the White House will have a positive impact on real money casino gambling sites, is a matter of time. Meantime, the 45th president had a lot to say in a short but precise inauguration speech, which he gave before his wife.
Before a crowd, Trump promised Americans that he will live by the rule of law, deliver all, yes, all his promises made during campaign period, respect the constitution, and MAGA.
Now that Donald, a businessman who understands the rules of the game, is in power, there are many thing gamers, gaming developers and the larger business community are anticipating.
However, the U.S. President is highly unpredictable. It is also expected that most news and sports media will run headlines on daily fantasy sports, sports betting and online gambling from now through somewhere 2020.
Still, stakeholders in the gaming industry are divided on what will happen now that Donald Trump, the man whose life has revolved around developing gaming complexes is in office.
A section of the developers believe that he won't assent to legislation that does not favor gambling.
However, the group thinks that some members of Trump's team might not agree to him acting favorably on gaming legislation.
For instance, Jeff Sessions, who is the President's nominee for Attorney General for the U.S.A., questioned why the U.S. Department of Justice allowed internet gaming and confirmed sources indicate that he might prefer the issue be revisited.
Sheldon Adelson, who poured his millions of dollars in support of Trump, is likely to cause tension on online gambling.
As things are, the survival of iGaming is determined by who is against it, if the character is powerful and has influential people backing them, something will be achieved.
Others in the list are Jason Chaffetz and Lindsey Graham who have vowed to champion for the anti-online gambling campaign.
Some hope however, rests on Trump's former business opponents Ruffin, Wynn, and Icahn who for a long time have shown no interest of quitting gaming business no matter what.
Power To Be Given The Americans
Perhaps, the most touching thing on Trump's speech was when he said that he did not take the oath to amass power to himself but to the people of U.S.A.
Previous News Article: UK Bookmakers Speculate On Every Aspect Of Donald Trump's Inauguration