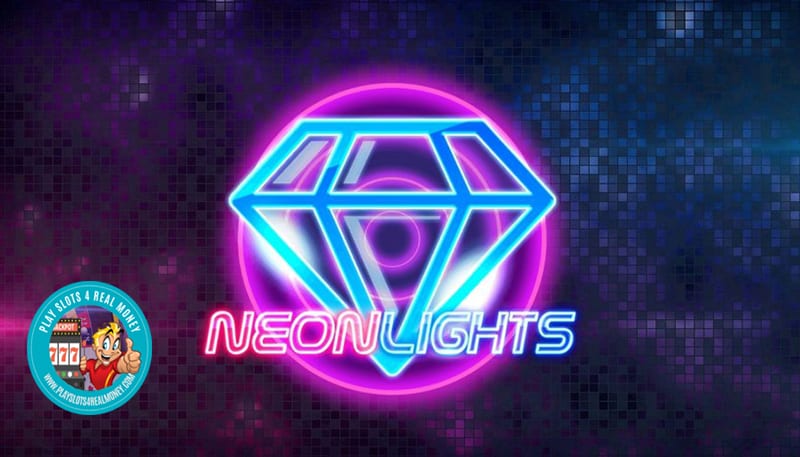 The latest release from Green Jade Games is so bright it cannot be missed. Neon's are routinely used to attract viewers to a display. They are also used to brighten up the gameplay experience for avid slot players. When some people think of neon's, they think back upon the 1980's. They are still widely used today but that was the ultimate way to shine bright back then. Relying heavily on the 80's theme, the new game is appropriately titled Neon Lights. In 2016, Slotland Casino came out with a game with a similar theme called Neon Reels
What Features Does The New Slot Release Neon Lights From Green Jade Games Have?
Neon Lights is profiled on the company website Players are sure to appreciate the overall design and individual game features. It is available across a wide base of global casino operators in multiple languages and currencies.
The 5×4 layout offers up to 50 different winning lines. The reels are electrified with glowing symbols of fruits, bells and diamonds. Players collecting five diamonds in any one spin earns the highest potential payout. The average Return to Player (RTP) is 95.09 percent.
Other symbols include cherries, grapes and plums as classic slot mainstays. The 7 is also used to enhance the classic feel. Tying it all together, every symbol is presented as a brightly lit neon.
The Joker is the wild symbol. These can replace every symbol on reels 2, 3 and 4. This gives players an even bigger chance to increase earnings across those 50 ways to win. Neon Lights also adds a bit of playing skill to this game of chance. This increases the immersive feel of the game. It will also build a high level of player retention.
Neon Lights is in good company when it comes to Green Jade latest game titles. Previous slots include:
Gladius K.O. with a classic gladiator theme.
Pick a Pinata turns this game into a fun-filled Mexican fiesta.
Candy Prize B.I.G. is a betting game with individual wagers.
Stamp Wild offers five different types of Wilds
The list goes on with quite a bit of diversity from one game to the next. The goal of each is to drive traffic for casino operators. This will also result in higher revenue per game. These games seek to entertain players while keeping them engaged.
Green Jade is out to reshape the iGaming industry through its entire portfolio.
These games have the potential to drive value as well as drive revenue. The three primary areas of influence are made up of arcade-style games, quick-play games and skill-based games.
There is a devoted design team working behind the scenes on every new game release. The use of cutting-edge technology is employed to fuel innovation. The end result is a next-generation feel for the games. Combining proven elements with futuristic gameplay features can widen the overall appeal across an expanded player base.
For the most part, slots are games of chance. Green Jade has widened the range of slots requiring some playing skill. Hammer of Fortune is an excellent example of this concept.
• Source: Neon Lights Winning Slot From Greenjade.com On September 10, 2020.

49695

Tagged with: News • online gambling • Slots