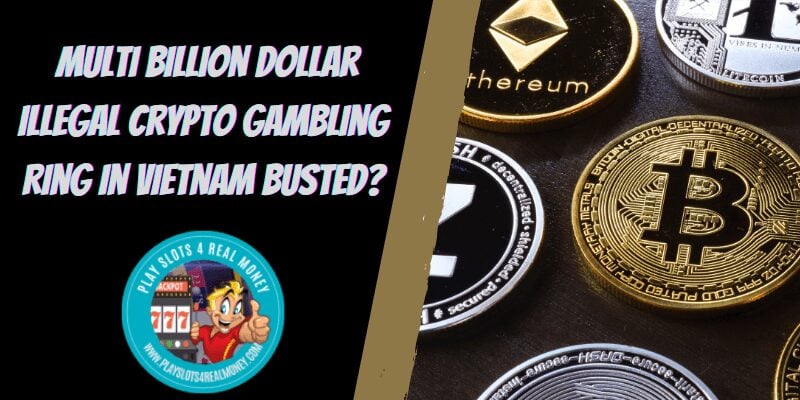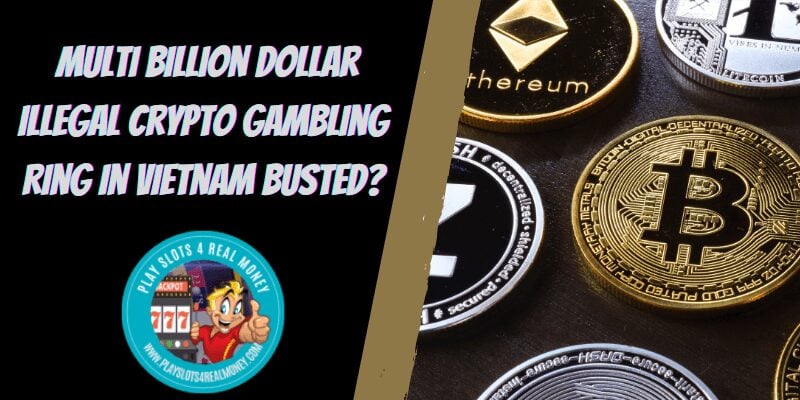 In addition, to numerous other benefits, cryptocurrencies have brought new technologies and investment opportunities. However, crypto space has, unfortunately, also proven to be a magnet for criminals and ground for all sorts of illegal activities. And, it seems that no part of the world is immune to that. Indeed, this includes Vietnam.
Biggest Crypto Gambling Ring Ever Busted
Last month, Vietnamese law enforcement agencies have uncovered the biggest illegal online gambling ring in history. According to the national TV broadcaster VTV, Ho Chi Minh Police arrests 59 people in connection to this operation.
Per reports, the crypto gambling ring involved transactions that total over $3.8 billion. Ultimately, this amount includes only the money which gamblers spent and poured into this illegal operation. Furthermore, the reciprocal transactions of gambling ring dealers are not included in this number.
In addition to detaining suspects, Ho Chi Minh Police also confiscated items found in their possession. These include 40 laptops, 79 mobile phones, numerous ATM cards, and several vehicles. Also, the police seized cash with more than 2.9 billion dong which is about $130,000.
The Operation was Run Through Two Illegal Websites
Indeed, the ring leaders  develop a complicated system on which the operation ran. Furthermore, Gamblers would first register crypto wallets on the foreign exchange platform. Moreover,  they use Remitano. Here, they would buy the cryptocurrencies. More specifically, the buy mostly Ethereum and, Tether (USDT). Then, gamblers would use their crypto funds to gamble at two websites.  These sites are Swiftonline.live, and Nagaclubs.com.
The suspects confessed to organizing illegal gambling on those websites. They used those sites as an intermediary to internationally recognized gambling platform Evolution.com. This way, they earned a fortune in commissions. When the number of players would reach significantly grow, they would crash those websites and appropriate funds from their players' wallets.
Evolution Denies Any Connection to Illegal Gambling Ring
Above all, the Evolution platform has issues a statement on these recent developments that involved their company. Head of investor relations at Evolution, Carl Linton, said that this operation abused and takes advantage of the Evolution brand. Interestingly, he ads that the websites mentioned in the reports are not Evolution's customers and that company's games are not accessible on those sites.
Indeed, They have take the situation very seriously and already identified the aggregator connected to those websites. The aggregator was immediately notified and instructed to take action towards their customers involved in the illegal Bitcoin gambling ring. Linton further commented that Evolution reserves the right to ensure that their demands are met and enforced in full.
https://www.youtube.com/watch?v=SNSnn3EPtVU
Crypto Market Vulnerable to Fraudulent Activities
One of the main concerns about the cryptocurrency market for regulators all around the world is the increasing number of fraudulent activities. These are often difficult to discover and prosecute as perpetrators often enjoy relative anonymity and a lot of illegal transactions are done across the borders. Each year, victims lose billions of dollars in crypto scams.
Last year, South African authorities discovered an illegal crypto operation. Ultimately, this leads to seizing $3.6 billion worth of Bitcoin. According to Chainalysis, a New York-based blockchain researcher, people have been scams out of $2.6 billion in the first half of 2020 alone.
Source: Vietnam Police Bust $3.8 Billion Crypto Gambling Ring: VTV From Bloomberg.com.