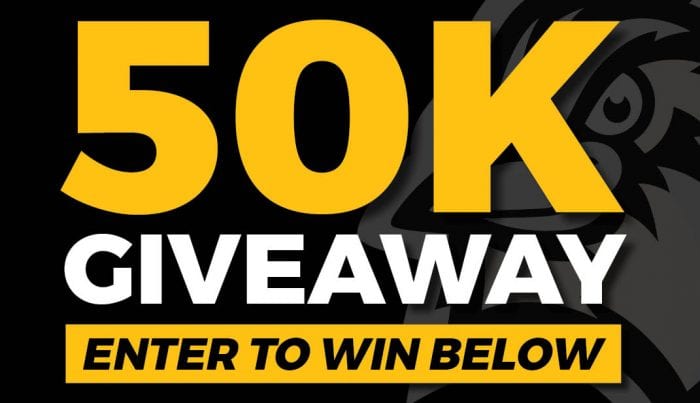 Real money gamblers normally have to play slot machines to try and walk away with some cold hard cash. Those cash winnings will normally come out of the coffers of the real money gambling establishments housing those slot machines.
In a recent press release on Prnewswire.com by Accel Entertainment, it was announced that the Illinois-based slot machine distributor is giving away $50,000 as part of a state-wide summer promotion. Accel distributes slot machines and other video gaming devices to bars, restaurants, truck stops, convenience store and other business locations were real money gambling is licensed and regulated in the state of Illinois.
What Illinois Slot Machine Provider Is Giving Away $50,000?
This special summer promotion kicked things off with the August 1 press release which announced that the cash giveaway would begin on the first of the month and run through September 1. Patrons can enter to win $500 cash prizes in any participating location offering Accel slot machines and/or other video gaming devices.
A list of participating locations can be found at www.aesweeps.com. This promotion is open to residents of Illinois as well as Indiana, Iowa, Kentucky, Michigan, Minnesota, Missouri, Tennessee and Wisconsin according to the company's news release. Residents of these states 21 years and older are eligible to enter. Qualified patrons can enter once daily at any location taking part in the month-long promotion. Entries are placed through a designated tablet in each real money gambling establishment and there is no purchase required to enter. It also states that a purchase will not increase the chance to win.
Further specifics of this special Accel Entertainment cash giveaway state that 50 finalists will receive a cash prize of $500. They will also be invited to a special event at Starved Rock Yacht Club scheduled to take place on September 22. At this party celebration, one of the 50 finalists will walk away with the grand prize of $25,000. The event is expected to be broadcast live on Facebook.
Accel Entertainment CEO Any Rubenstein was quoted in the release as saying, "We are very excited to give our partners throughout the state of Illinois an opportunity to increase foot traffic and create an exciting buzz for our players. This is the first of what we hope to be year-round promotions, the likes of which the Illinois slot machine community has never seen before."
It has been estimated that the month-long cash giveaway promotion will take place at more than 1,200 locations in the state that are licensed real money gambling establishments with Accel slot machines.
Full details of this promotion as far as entry information, contest rules, eligibility requirements, prize descriptions and any other details pertinent to the rules of play can be found at www.synmp.com/rules.
Accel Entertainment has established itself as a premier gaming provider in the state of Illinois. It owns and operates slot machines and other forms of amusement equipment in specific locations with the proper licensing requirements throughout the state. It was also announced in this press release that the company's expansion plans include the state of Pennsylvania.