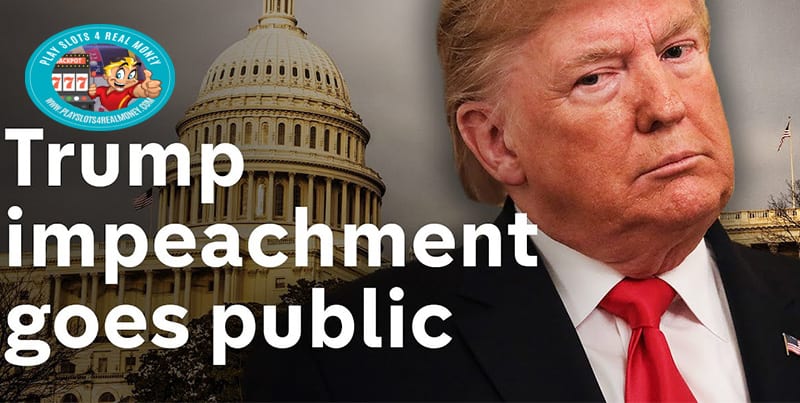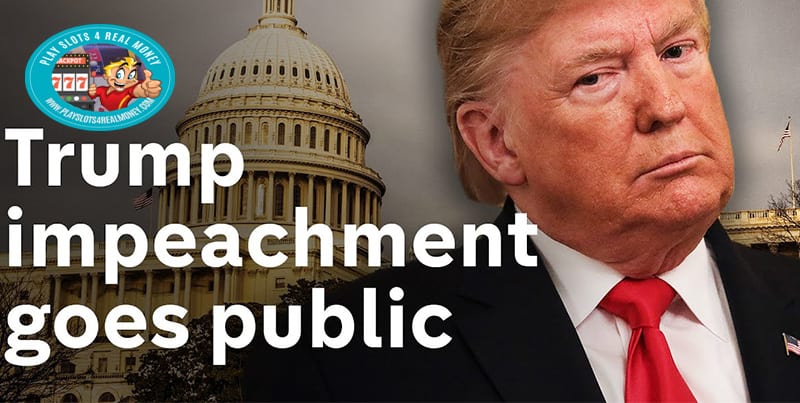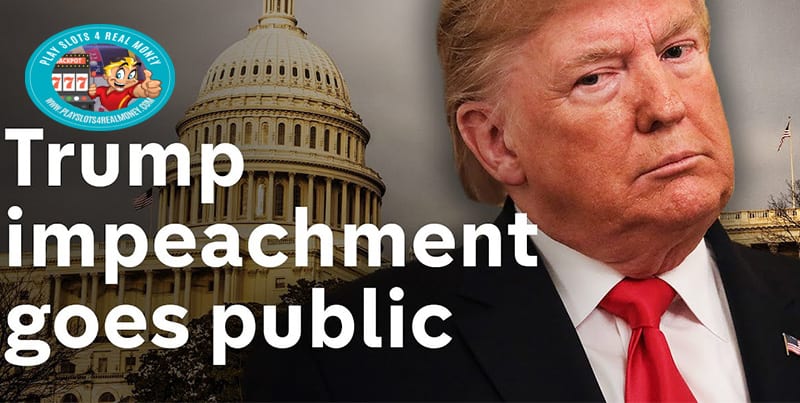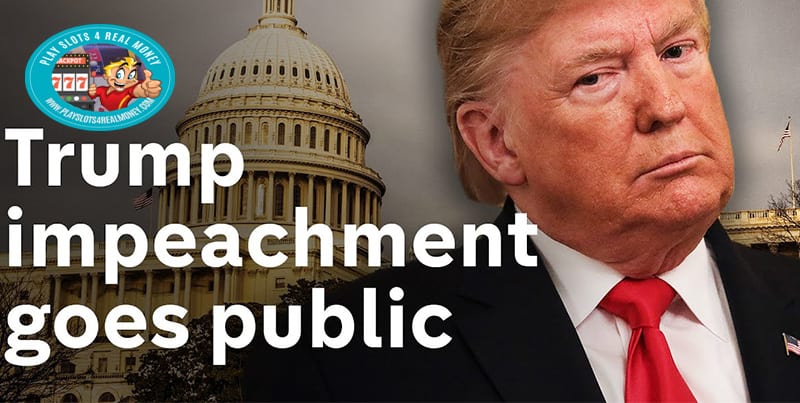 Last week, the US Congress started its public hearings on the pending impeachment of Donald Trump as the president of the United States. He is serving in the third year of a four-year term. It has been rather obvious that Trump has had his share of troubles in his current position. Since winning the 2016 presidential election in what can only be described as a stunning upset it has been a rough ride. Trouble has followed him at almost every turn given his unconventional governing style in the country's highest elected office.

Live Dealer Games
Real Money Poker Tournaments
100's Of Slot Machines
Accepts Bitcoins
USA accepted
100% up to $500 poker bonus
No-nonsense payouts
Mobile- and Mac-compatible
Fast-fold Zone Poker
Jackpot Sit & Go combines poker and lottery
Anonymous Poker Tables
A highly questionable September call to Ukraine's president is the source of his most serious trouble to date. Using his lofty position,
Trump may have overstepped his power for his own political
gain. The purpose of the current proceedings is to determine whether this was an
impeachable offense
.
The actual verdict is far from being in, but the Oddsmakers at Bovada online sportsbook are leaning heavily one way. The testimony continues to paint the wrong picture for Trump. His odds to be impeached in his first term heavily favor YES at -210. The odds he dodges yet another silver bullet to his presidency are set at +155. The US House of Representatives needs to approve one or more articles of impeachment to grade this prop YES.
The prop bet odds to win the 2020 presidential election are -115 for the Democratic or Republican party. These betting odds have actually moved in the Republican party's favor the past two weeks. The Democrats were recently -125 favorites to take control of the White House following the 2020 general election.
Despite Trump's current troubles, he is still favored to be on the 2020 ballot as the Republican presidential nominee at -500 odds. Vice-President Mike Pence is a +900 second-favorite. Nikki Haley is third at +1000 followed by Mitt Romney at +2000 odds.
The race for the Democratic presidential nomination continues to tighten up. Elizabeth Warren is still the betting favorite at +225 but that is much higher than her +120 odds two weeks ago. Joe Biden is second on the list at +325 along with Pete Buttigieg. Biden lost some ground with Buttigieg gathering some steam. The latter's odds to win two weeks ago were +600.
The horse to watch in this race is former New York City mayor Michael Bloomberg. He is on the board right now at +1600 which could be a high value bet. If he fully commits to running in 2020 this number could come way down.
The prop bet odds to win the 2020 general presidential election still have Trump as a +130 favorite. These odds have remained unchanged over the past two weeks. Warren has slid to +550 in the second spot after being listed at +225 odds a few weeks back. Biden is next at +600 followed by Buttigieg at +700. Bernie Sanders rounds out the Top 5 at +1000 betting odds. Both Hillary Clinton and Bloomberg are waiting in the wings at +2500.