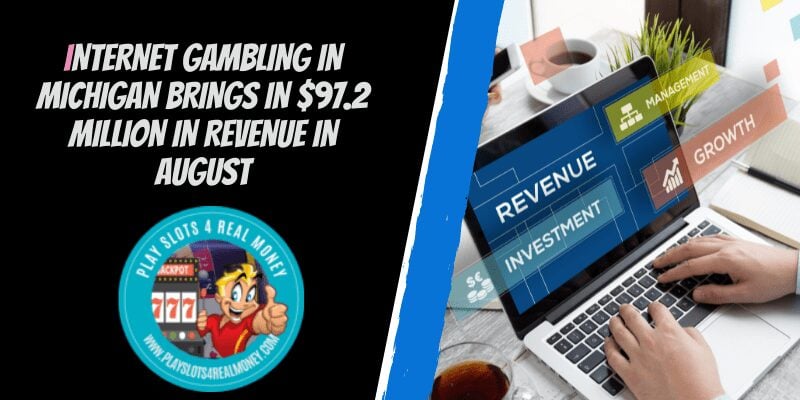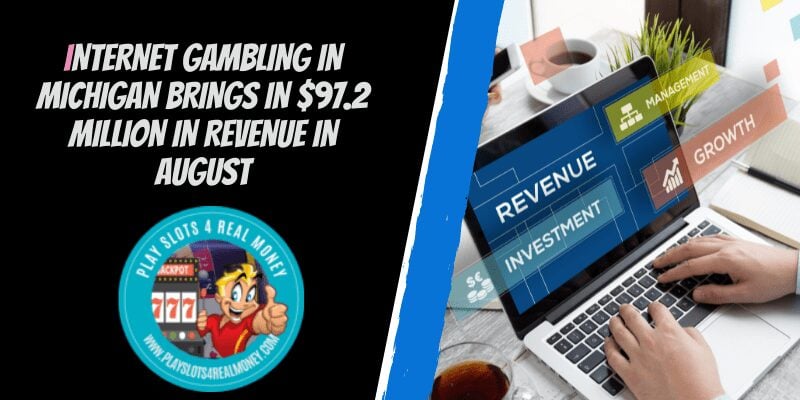 Internet gambling kicked off in Michigan earlier this year. Since then, the state's online casinos have been seeing significant revenue on a monthly basis. Officially, online sportsbooks and casinos launched on January 22, 2021, Online power became available a week later. At the moment, Michigan gamblers have access to more than 20 legal online gaming sites. Right now, bettors have a chance to bet online on all major sports pro and college competitions. However, they have to be physically located inside Michigan to place their bets.
Encouraging August Numbers
On Thursday, Michigan Gaming Control Board released the numbers for August. During last month, Michigan online casinos and sportsbooks reported revenue of $113.1 million. It's a slight increase over the July numbers when the total revenue was $111.9 million.
As in the previous month, the lion's share of the August revenue belonged to internet gaming. This sector of Michigan's online gambling industry raked in $97.2 million in gross receipts. It's the best result since the start of the year. For comparison, the corresponding July revenue was $92.3 million. On the other hand, online sports betting at Michigan City casinos performed a bit worse than last month. It brought in $15.9 million in gross receipts. In July, the total amount was $19.6 million. Still, the total sports betting handle is on the rise with a 2.3% increase over July, with $192.3 million total.
With the August results, the total online and in-person gambling and sports betting revenue for 2021 have now passed $2 billion. Still, August is the second month in a row with below $200 million in revenue. It was expected though, as the summer is vacation season and plenty of people have things other than gambling on their minds. However, According to Eric Ramsey, an analyst for the PlayUSA network, August is the most important time of the year for sportsbooks. Although the month features fewer games, it's a great indicator of what's to come in the next four months. The start of the college football season and the NFL futures, clearly shows just how important football is for the whole betting industry.
The August numbers are still encouraging considering they come after the traditionally slow summer season. To illustrate, July revenue has dropped by 20% compared to June.
State Tax Revenue on the Rise
With such great results from online casinos and sportsbooks, the state's income is rising, too. For August, operators from both forms of online gambling have paid over $18.4 million and other payments to the state. Three casinos located in Detroit have reported combined city wagering taxes and municipal service fees in the amount of $5.1 million for last month. The casinos run by Native American tribes have reported $2 million worth of payments to their governing bodies.
Online gambling alone, from the launch on January 22 through August 31, has brought in aggregate internet gaming adjusted gross receipts in total worth of $606.3 million. In the same period, online sports betting has raked in a total of $60.5 million, according to the Michigan Gaming Control Board. During the last month, 14 operators have been running both forms of online wagering.
Source: Michigan internet gaming, sports betting operators report $113.1 million in August revenue From Detroitnews.com On September 16, 2021.