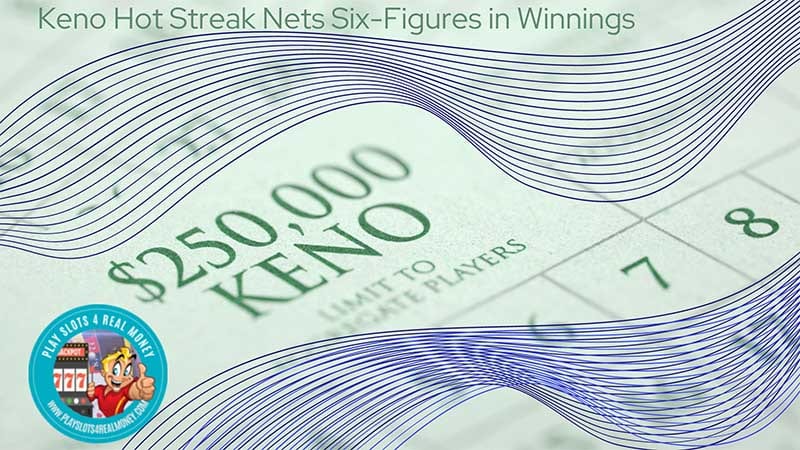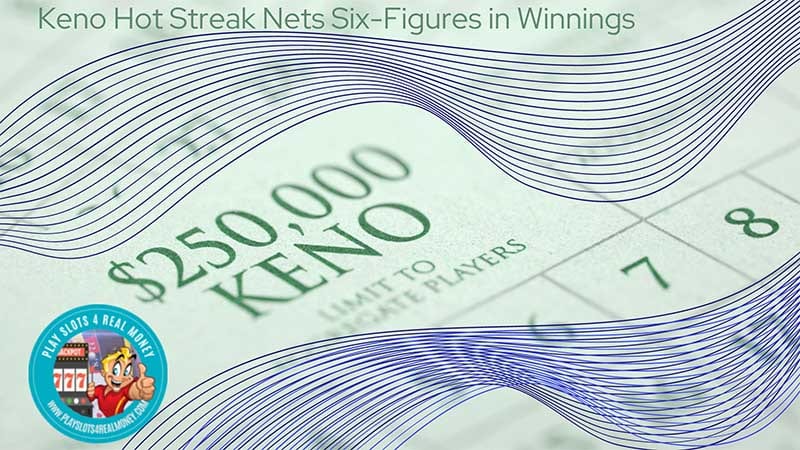 As a gambler, sometimes you are hot while most times you are not. For one ultra-lucky video keno player it was definitely their time to win. Interestingly, the lucky winner hit back-to-back keno jackpots on Sept. 21 and Sept. 22.
The winner was not identified in the post but they were from Lake Havasu, Arizona . The first big win was $112,000. They placed a $16 bet on a $1 video keno machine at Aquarius Casino Resort. The next day, they won another $140,000. This time it was a $20 bet on a .25 cent video keno game.
When Did This Player Go On This Keno Hot Streak That Net Six-Figures In Winnings?
The total take during the two-day winning spree was $252,000. While this is not one of the biggest wins in the Las Vegas area, it is a testament to true luck. So keep that in mind next time you are gambling for real money. Turn one jackpot into two by playing until you go ice cold.
The Aquarius Casino Resort is located in Laughlin, Nevada. This can be a great alternative to the Las Vegas Strip or downtown. The Aquarius offers all the same gaming options without all the crowds. One of the biggest perks is True Rewards. This is Golden Entertainment's customer loyalty program.
Anyone can sign up for True Rewards. You can start earning added perks right away on all of your casino play. A few of the bonus incentives cover:
Increased point multipliers
Cash prizes
Free slot play
Slot tournaments and contests
You can sign up at the resort itself. More information on the program is detailed on the casino's website, AquariusCasinoResort.com.
Laughlin is located around 90 miles south of the Las Vegas area. It lies directly across the Colorado River from Bullhead City, Arizona. A resort destination in its own right, there is plenty of casino action in town.
A MUST READ: Download Casino Games And Have Fun Playing Slots On The Go.
The Aquarius Casino Floor Is Filled With Slots, Video Machines And Table Games
The Aquarius is one of the town's main attractions. Along with a casino floor filled with specialty games, slots, video machines and table games like roulette, these is plenty to do.
There is a wide array of dining options including River Rock Pizza & Pasta. Nightspots include The Cove and the Zodiac Bar.
The large outdoor pool area is highlighted by River's Edge. This venue offers fantastic views of the Colorado River in this southern Nevada setting. Fast food lovers can find a number of eating options. There is also an Outback Steakhouse on-site for casual dining.
The hotel at the Aquarius offers first-class accommodations. From luxury guestrooms to spacious suites, there are plenty of ways to enhance your stay. Other amenities include easy access to golf and water sports. Jet ski rentals are available. There is also a full-service workout area on site.
There are five championship golf courses within easy driving distance. This list includes the Mojave Resort and Rivers Edge Golf Course. Leisurely boat rides and tours up and down the river are another popular attraction.
Aquarius prides itself on setting new service standards for you.
Source: Las Vegas Review-Journal