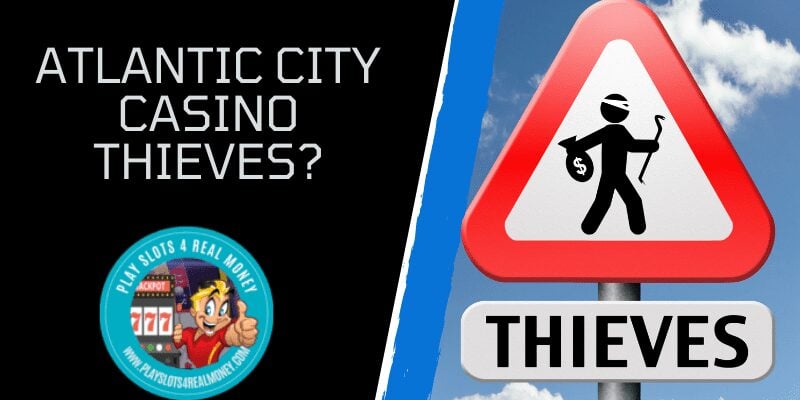 Back in late August, five criminals developed a scheme to steal more than $1 million in five Atlantic City casinos. Now, all five of them are facing criminal charges while one has already been arrested.
Over $1.100.000 Stolen from Five Casinos
The group of thieves, which included three men and three women, targeted five Atlantic City casinos in a scheme where they would exchange the fraudulent checks for the equivalent amount of gaming chips. The criminals were allegedly tried to steal over $1.1 million, according to acting Attorney General Andrew J. Bruck. Their scheme didn't go unnoticed. Local law enforcement started an investigation after five suspicious transactions took place at the various AC casinos in the period between August 26 and 28.
Five suspects, all from New York, targeted Caesars Atlantic City, Borgata Hotel Casino & Spa, and Hard Rock Hotel & Casino Atlantic City. Each of these casinos reported $284.000 stolen. In addition, the group tried to exchange bad checks worth $134.000 at Ocean Casino Resort and Golden Nugget Atlantic City.
A Sophisticated Thieving Scheme
Two women who were indicted, Xiuhuan Zhang (65 years old) and Qingtao Zhang (53 years old), were the ones who presented the check at the targeted casinos. Three men were there to assist them in their criminal endeavor. The authorities identified those three as Shuai Liu (30 years old), Peng Cai (33 years old), and Sen Ge (29 years old).
Xiuhuan Zhang would attempt to exchange TD Bank Official Check, worth $150.000 each. The other woman, Quingtao Zhang allegedly attempted to exchange America Cashier's Checks in the amount of $134.000. Per investigators, they used identical checks in all five casinos, totaling $1.120.000. However, the theft didn't go smoothly every time. At the Hard Rock Hotel and Casino, the cashier refused to exchange the $150.000 check and hand out gaming chips. Staff at The Golden Nuggett also notice something suspicious about one of the checks and only offered an increment of the corresponding value in chips.
Suspect Face up to 10 Years in Prison
One member of the gang is already behind the bars. Qingdao Zhang was detained on September 7 on an arrest warrant issued by the New Jersey law enforcement during the investigation. Interestingly, she was not arrested on US soil, but in Amsterdam, Netherlands. The other four members of the gang are still on the run and police are looking for them. The arrest warrants have been issued for them, too.
Andrew Bruck, the acting Attorney General, said that the suspects were using a very sophisticated scheme to victimize multiple casinos and steal more than $1.100.000. In case they got convicted, the five defendants will have to spend 5 to 10 years in state prison. In addition, they'll have to pay a criminal fine of $150.000.
Bruck, along with his colleagues from the Division of Criminal Justice and State Police, credited state and international law enforcement members for the excellent work they do in prosecuting crimes in casinos in New Jersey. This case was especially difficult as it spanned across the international borders

요약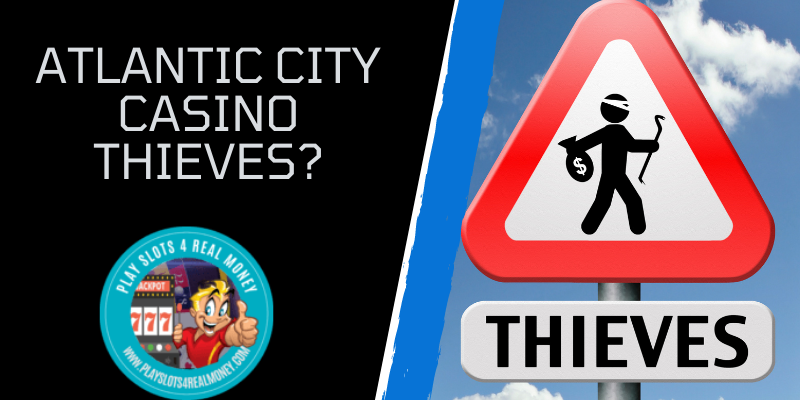 기사 이름
Atlantic City Casino Thieves Arrested?
기술
Find out the latest on the arrest of two men in connection with a casino heist where $1.5 million was stolen from an Atlantic City casino.
저자
출판사 이름
출판사 로고