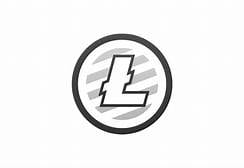 When it comes to the Top 10 cryptocurrencies according to Coindesk.com, Monday's trading pushed to Litecoin (LTC) to post the biggest gain of the day. Heading into Tuesday's trading, CoinMarketCap stated that LTC reached a level of $228. Even casual observers of the cryptocurrency industry recognize Bitcoin as the market leader. However, Litecoin could be described as virtual currency with a bullet as the world's fifth-largest player in this rapidly growing industry. LTC's latest gain to its current trading level of $228 was close to a seven percent increase in market value. Also, this was considered to be impressive by CoinMarketCap in light of little movement by other cryptocurrencies to start the week.
How Is Litecoin Moving in the Right Direction?
Coindesk's market report also states that the Litecoin-Bitcoin Exchange Rate (LTC/BTC) has increased by 11.9 percent. Above all, this suggests that investors are using bitcoin transactions to increase their litecoin holdings.
Another reason why Litecoin could be on the move is Founder Charlie Lee's recent tweet on Twitter. According to this report, 'Lee believes cryptocurrency could overtake bitcoin cash in market cap this year.' It also added that Litepay launches this week, which will allow merchants and businesses to start accepting LTC for their services and products. Most importantly, this is the kind of news that will capture investor's attention.
The Introduction Of Litepay
Litepay will eventually trickle over to the online casino gambling industry. Bitcoin has become a mainstay for virtual money exchange transactions when it comes to real money gambling online.
All of this positive news concerning $LTC.X still needs to be tempered according to www.Coinbase.com. Its updated price chart analysis points to a market cap of $230 to $240. While Monday's gain to $228 was an encouraging sign, this is still a slide from last week's value in the range of $230 to $240. Also, this could signal that the bull run on LTC from previous trading sessions could be running out of steam. The weekly price analysis could also be interpreted as investor's indecision in the marketplace.
Battling With The Bulls And The Bears
Some of the key takeaways from Coindesk's pricing chart as it pertains to cryptocurrency in general are as follows: The overall fluctuation in daily prices imply a possible losing battle for both bulls and bears when it comes to trading value. The lack of pricing stability continues to drive volatile price swings. The overall viewpoints to a steeper decline for the bulls when you take the entire week into context. Also, this is especially true when the gains and losses are measured against other investment opportunities such as the Dow Jones Industrial Average over the same time frame.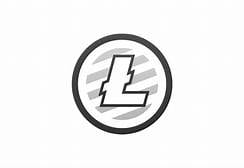 ✓ Articles That May Interest You ·
· South Korea Continues to Drive Bitcoin Rebound in Pricing.
· Bitcoin Makes its Mark In The 2018 Winter Olympics.
· Litecoin Surges As Bitcoin Attempts To Test $10,000.
· CoinBase Now In Talks With Digital Currency Investors Over $1 Billion Valuation.
· Ethereum Price Shrinks As Investors Lose The $1 Million, BeeToken Hack.
· Digital Currency Market capitalization Falls By $112.6 Billion In 24 Hours As Prices Fall.
· Gambling Gurus Call Bitcoin The "Digital Gold" Virtual Currency.
· Bitcoin, Ponzicoin, Titcoin Jokes And Scams Fill The Cryptocurrency World Creating A Gold Rush.
· Facebook Takes A Stun Step To Ban Gambling And All 'Get Rich Quick' Cryptocurrency Ad Scams.
· Atari Gaming Set to Enter the World of Cryptocurrency.
Will Litepay Help Litecoin Reach New Highs?
This market uncertainty makes it improbable that Monday's rally to $228 for LTC will sustain. The odds for a move north of $235 appear to be unlikely. LTC would first have to maintain a $240 price to open the doors to a bull rally to the $300 level. You could see a significant move in the other direction that could drive the price below the Feb. 23 low of $182.55.