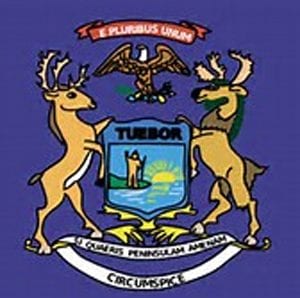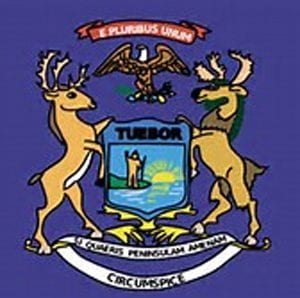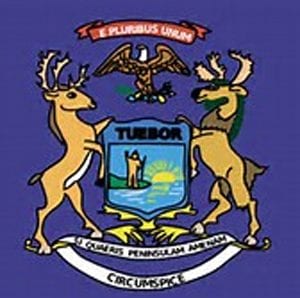 Online gambling for a majority of gamblers in the state of Michigan will still remain a dream. This is after the Senate Leader of Minority's bill to expand online gambling took a different track.
It is likely that in case the bill, which has been nicknamed Senate Bill 203 might find it difficult to sail through because much of it would only help the already established land-based gaming facilities to offer internet wagering.
Many of those who have keenly read the details of Senate Bill 203 say that it is still hard for operators outside Detroit to make real money online casino gambling sites a fortune.
For a long time, throughout the month of March, the bill that was introduced by Mike Kowall, had gained a lot of support.
However, the support, which majorly was from the people of Michigan's downtown, has since cooled off.
The reason for cooling off is that fresh information has emerged that the bill will only move to the next step if the Senate, House and the people pass it. It will not ascend to any level unless the three parties approve of it.
Following that revelation, it now seems that the bill's movement to the next step has hit a snug.
Still, others hold to the argument that although the bill might prove to be a blessing to the people of Michigan State, it is unconstitutional.
This last suggestion is killing even the morale of the author himself.
According to the report whose aim was to look into the legality and legitimacy of the bill, it said that a lot has to be met if the bill has to make it to becoming a law.
"Section 41, Article 4 of the Constitution of Michigan State, any law that is or should be enacted on or after Jan. 1, 2004, which seeks to authorize whatever form of gambling should and must gain the approval of a majority of votes that are conducted throughout the state via election," indicated the analysis.
More Legal Scrutiny
SB 203 has attracted more legal scrutiny than possibly any other gambling bill that has ever been brought before the Senate.
In the latest scrutiny to see if the bill meets the threshold before the Senate, Drew Krogulecki, who is a Senate Fiscal Agency in the Michigan State and legislative analyst, said that there is no reason for alarm because the law does allow for such a bill to be discussed.
"The Michigan law does not bar such a bill to be brought before the Senate or even to be vetted by the people through a vote. The law says that only gambling facilities are allowed to offer online gambling. Because of that, it is not necessary for voter approval," Drew said.
Previous News Article: UNLV Hospitality Hall Nears Its Completion Thanks To Las Vegas Casinos' Support