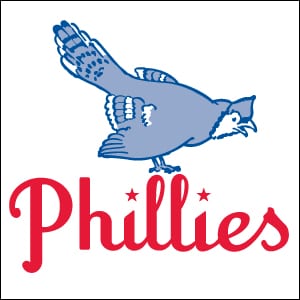 Are You Ready For The MLB Weekend Betting 'Top Series Price Play'? Would You Like To Increase Your Online Sports Gambling Bankroll Bankroll? The Memorial Day holiday weekend features three-game MLB interleague showdown between the AL East's Toronto Blue Jays and the NL East's Philadelphia Phillies with Game 1 scheduled for 7:05 p.m. at Citizens Bank Park in the City of Brotherly Love. The Blue Jays have dropped six of their last seven games playing at home heading into this extended nine-game road trip. They are 23-27 overall and 11 games back in their division race. The Phillies took two out of three from Atlanta this week as part of a 10-3 record over their last 13 games. The 2-1 series win moved their overall record to 28-19 to cut the Braves' lead in that division race to just half a game.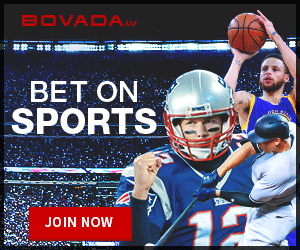 Game 1- Friday 7:05 p.m. Toronto- Sam Gaviglio (R) vs. Philadelphia- Zach Eflin (R)
The right-hander looked sharp in his first start of the season against Oakland even with Toronto losing the game 5-4. He went 5 1/3 innings and kept the A's scoreless on six hits. He pitched 4 1/3 innings out of the bullpen before this start.
Eflin will be making his fourth start of the season and through 17 1/3 innings pitched the right-hander's ERA stands at an impressive 1.56 with a 0.92 WHIP. He went 4 2/3 innings against St. Louis last Saturday in Philadelphia's 7-6 win at the Sports Books and gave up two earned runs on three hits.
Game 2- Saturday 4:05 p.m. Toronto- Jaime Garcia (L) vs. Philadelphia- Aaron Nola (R)
Garcia's last start against the New York Mets was forgettable with six earned runs on six hits over 3 2/3 innings. This inflated his ERA through eight starts to 6.28 with a 1.66 WHIP. With that loss, the lefty is 2-3 on the year.
With a 2.37 ERA and a 1.02 WHIP through his first 10 starts, Nola is a big reason for Philadelphia's early success this season. His five-game winning streak came to an end against St. Louis last Sunday after getting tagged for four earned runs on seven hits over six innings pitched.
Game 3- Sunday 1:35 p.m. Toronto- JA Happ (L) vs. Philadelphia- Nick Pivetta (R)
Happ has been one of the bright spots for Toronto this season at 6-3 through his first 10 starts. The left-hander picked up the win against the Los Angeles Angels on Tuesday by holding them to two earned runs on three hits in a full seven innings pitched. His ERA is now 3.97 with a 1.10 WHIP.
The right-hander ran his winning streak to three games by holding Atlanta scoreless through seven innings on four hits in Monday's start. Pivetta went seven innings against Baltimore in his previous start on May 16 and he gave up just one earned run on two hits. His ERA is down to 3.23 with a 1.08 WHIP.
✓ Articles That May Interest You ·
· MLB Friday "Best Bet" Parlay Betting Plays For May 18, 2018
· Pixel.bet Is Set To Change The World Of eSports Wagering Thanks To Its Dedicated Platform
· Mississippi Casinos Gear Up for Legalized Sports Betting
· Where To Find The Best USA Bitcoin Casinos & Sportsbooks?
· Irish Criminals Continue To Launder Large Sums Of Money Through Bookmakers As Regulator Misses
The MLB Weekend Betting 'Top Series Price Play' Series Wagering Pick
Current form favors the Phillies as home favorites on the series price and I would also give Philadelphia the clear edge in two of three pitching matchups this weekend. The higher risk on the moneyline is worth the reward with a bet on the Phillies taking this interleague tilt.