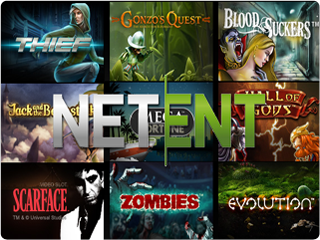 Net Entertainment is one of the leading casino gaming software providers for brick and mortar casinos and online gambling sites. In an article on the official Net Entertainment website, it said they would provide Hard Rock Hotel And Casino In Atlantic City New Jersey With Their Slot Machines. This deal is to give the Hard Rock real money gambling site online with some of the best Las Vegas-style slots. The video below is what Hard Rock casino had planned before getting into the real money gambling business online.
When Will Net Entertainment Start To Provide Hard Rock Casino With Slot Machines?
The press release came out on April 5, 2018, but did not have any particular time listed for Net Entertainment to launch their casino games in the Hard Rock casinos online gambling site. After all, Net Entertainment casino games are only available to people that live outside the United States. Now people from the state of New Jersey will be able to enjoy the fantastic games like South Park, Scarface, Arabian Nights, Guns N Roses, Attraction, Cosmic Fortune, Creature Black Lagoon, Crime Scene and many others.
The Hard Rock International company owns hotel resorts, casinos and restaurants all over the world. In an official Press Release the SVP Online Gaming, Kresimir Spajic, made a statement. He said that Hard Rock International is excited to enter a partnership with a reputable company like Net Entertainment. Above all, their online casino is committed to providing Atlantic City and all New Jersey residents the finest entertainment. Also, it appears that he believes that NetEnt has the leading mobile casino games, which will bring success to the "official Hard Rock online casino in New Jersey."
Learn More About NetEnt
NetEnt AB published is a worldwide digital media company who owns NetEnt Americas LLC. They are United States subsidiary of NetEnt AB, who has been in the real money gambling business since 1996. NetEnt is one of the pioneers in the Internet gaming industry and will continue to dominate across the globe.
Publically Traded Company On Sweden's Stockholm Stock Exchange
Net Entertainment is publically traded company listed on the Stockholm stock exchange in Sweden. Also, their ticker symbol is (NET–B) and are currently trading at SEK44.80, which is up almost two percent. They employ people in Sweden and all over Europe. Also, they employ people in New Jersey, Malta, Kiev, Gothenburg, Krakow, and Gibraltar.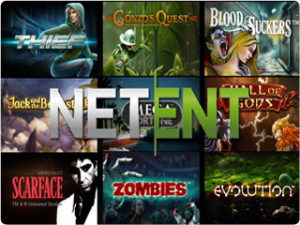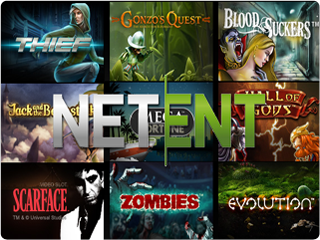 ✓ Articles That May Interest You ·
· New Jersey Moves Inches Closer To Legalizing Sports Betting, The Year Ends Without
· Hope New Jersey Gets Legal Sports Betting Go-Ahead, Outgoing NJ Governor
· New Jersey State Very Close To Legalizing DFS.
· Delaware Online Gambling Sector Revenues Drop As New Jersey's Market Flourishes
· Online Casinos In New Jersey No Longer Side Business As Revenue Outwits Land-Based Resorts'
· Chances Are New Jersey Discreetly Legalized Online Lottery Leaving Many Behind?
Can People Outside Of New Jersey Play Net Entertainment Games At Hard Rock Casino Online?
Most importantly, when it comes to the New Jersey online casinos, they prohibit other states in the U.S. from playing. That said, on some occasions, we have heard they do allow people in the tri-state area to play their real money casino games like poker.