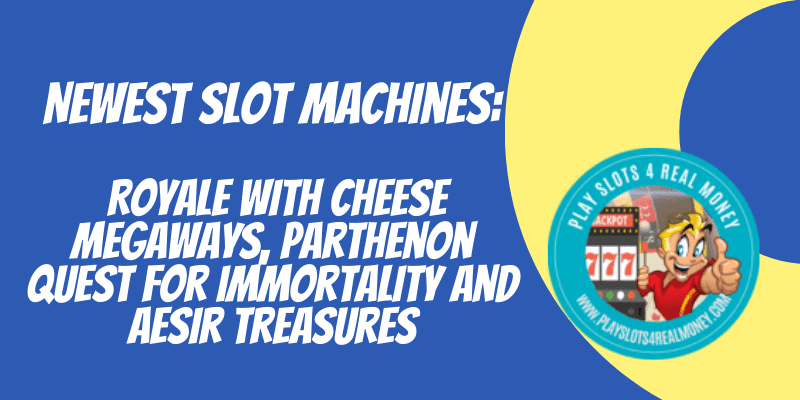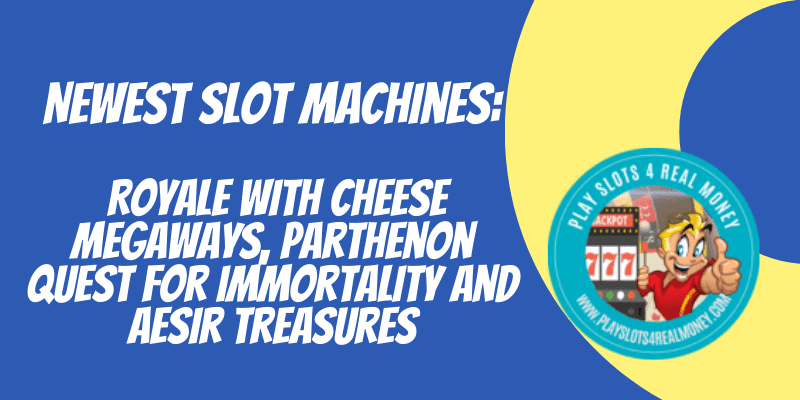 May 2021 is coming to an end and we are looking forward to June 2021 because of the beautiful summertime weather and even more new online slot machines. This week four new online slot machines came out! Isoftbet released Royale With Cheese Megaways slot machine and Net Entertainment releases Parthenon: Quest for Immortality. NetGaming releases Viking's Chess: The Conqueror's Game and PariPlay releases Aesir Treasures. What are your thoughts on these newest slots?
VINCENT
Alright, well you can walk into a movie theatre in Amsterdam and buy a beer.
And I don't mean in a paper cup. I'm talkin' 'bout a glass of beer. And in
Paris, you can buy a beer at MacDonald's. You know what they call a Quarter
Pounder with Cheese in Paris?
JULES
They don't call it a Quarter Pounder with Cheese?
VINCENT
No, man, they got the metric system there, they wouldn't know what the fuck
A Quarter Pounder is.
JULES
What'd they call it?
VINCENT
They call it Royale with Cheese.
JULES (repeating)
Royale with Cheese. What'd they call a Big Mac?
VINCENT
Big Mac's a Big Mac, but they call it Le Big Mac.
JULES (repeating)
Le Big Mac. What do they call a Whopper?
VINCENT
I dunno, I didn't go into a Burger King. You know what they put on french
Fries in Holland instead of ketchup?
For those that are Pulp Fiction fans or live in the United Kingdom, you may be familiar with the phrase "Royale With Cheese". We have a video and the dialog from Pulp Fiction below. However, the reason we bring this up is that Isoftbet releases it's latest game this week called the "Royale With Cheese Megaways slot machine"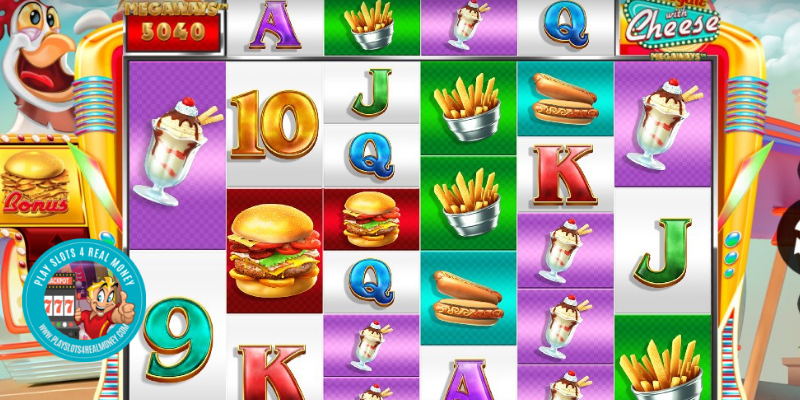 The Royale With Cheese Megaways slot machine by ISOFTBET
If you like playing food or fast food-themed slots, you should try out Royale With Cheese Megaways slot machine from ISOFTBET. As you order our hamburger, you will spin the reels and try to score scatter symbols and wilds with a side of some free spins instead of French Fries. For those that enjoy cascading reels, this Megaways slot machine has tons of ways to win.
iSoftBet has served up another delicious menu in its new Royale With Cheese Megaways slot game. The game is set in an American diner where you can super-size your bets at any moment.This new release from ISoftBet lets you bank up to 117,649 ways to win. With each spin worth 20 coins, the player should be prepared with a large wad of cash and plenty of patience.
The latest slots released for this week on May 30, 2021 are Isoftbet Royale With Cheese Megaways slot machine and Net Entertainment's Parthenon: Quest for Immortality. Other releases include NetGaming's Viking's Chess: The Conqueror's Game and PariPlay releasing Aesir Treasures .
You'll notice the horizontal tracker above the reels. Depending on where it stops, an extra symbol will be added to reel two, three, four or five.
The best new slots have at least one bonus game. When you are playing, if you get three or more bonus symbols anywhere on the screen, a bonus round will start. You can also activate the bonus by getting five consecutive cascades.
Once the bonus has triggered, you'll head to the Pick Me screen. Add extra spins, Megaways, and multipliers to your burger. You might find more bacon for a +2 multiplier or Swiss Cheese for 2,000 Megaways.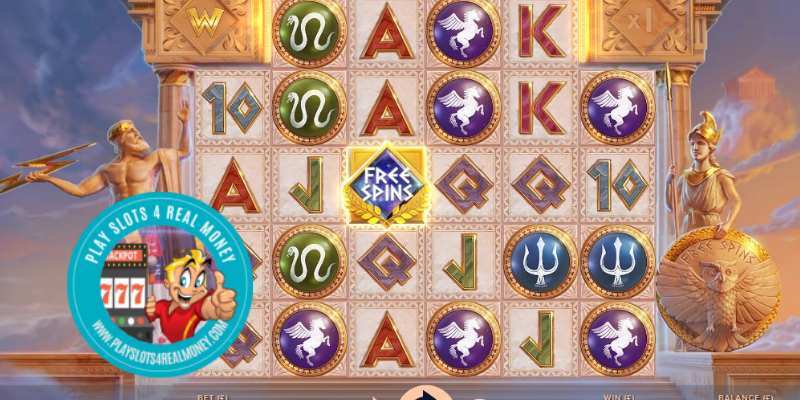 NetEnt Releases Parthenon: Quest for Immortality Slots
The Wild Generation Zone is a new game that NetEnt has made. It is a game based on Greek myths. Play six reels with 10,000 ways to bet on them. Try to get Avalanche Reels and free spins. The Parthenon: Quest for Immortality slot game is for people who are brave like the gods.
It seems like a long time since NetEnt released Gonzo's Quest, the first slot from the studio to have Avalanche Reels. Now, they are returning with Parthenon: Quest for Immortality.
The reels are set in Ancient Greece. When a symbol falls into the wide area at the top, it will turn wild and stay until it is part of a winning combo.
This game is fun because when wild cards appear, they can multiply the prize. If you get a lot of wilds, you might win 20 times the money!
If you get three or more free spins symbols, you start with 8 spins. Then you get four extra spins when you land another free spin symbol. The feature ends when your scatters counter reaches zero.
The Parthenon: Quest for Immortality slot machine is a new game that you can play on the computer. It is really good if you hit three wilds at one time in the Wild Generation zone. You can do it for free and have your name up among gods.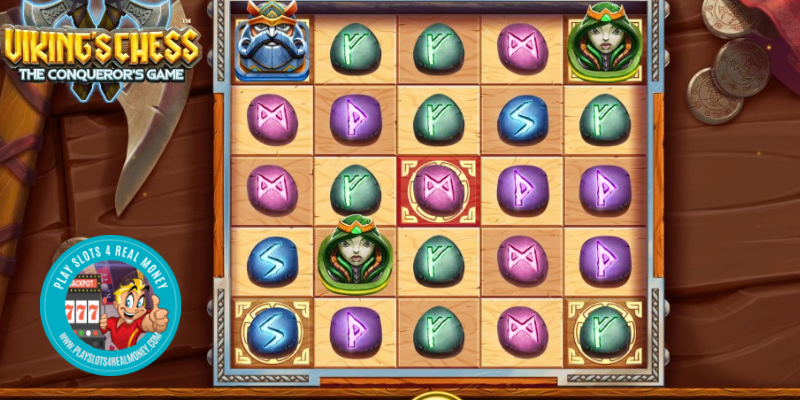 NetGaming Releases Viking's Chess: The Conqueror's Game
From NetGaming comes Viking's Chess: The Conqueror's Game. The battle over the tiled battlefield, triggering wild multipliers and transforming wilds in this new release.
Board games have become massively popular during the coronavirus pandemic. One of our newest online slots, Viking's Chess: The Conqueror's Game from NetGaming is loosely based on Hnefatafl, a board game that was hugely popular among medieval Europeans.
Fans of Norse board games will like this game. But people who like slot machines might also like it too.
You play this game on a 5×5 grid. Symbols fall from the top. When they land on the right place, they form new winning combinations that you can see.
If a wild symbol lands in one of the corner 'Home Hotspots' or central 'King's Hotspot', it can become sticky. The wild remains in place for the duration of the Gravalanche.
You can earn a 2x multiplier if you land on the wild spot. If the wild lands in a Home Hotspot, then it will trigger transforming wilds.
You can trigger 10-20 free games when you see 3-5 wilds in any of the Hotspot positions. Plus, if you keep landing wilds, your unlimited progressive multiplier will increase.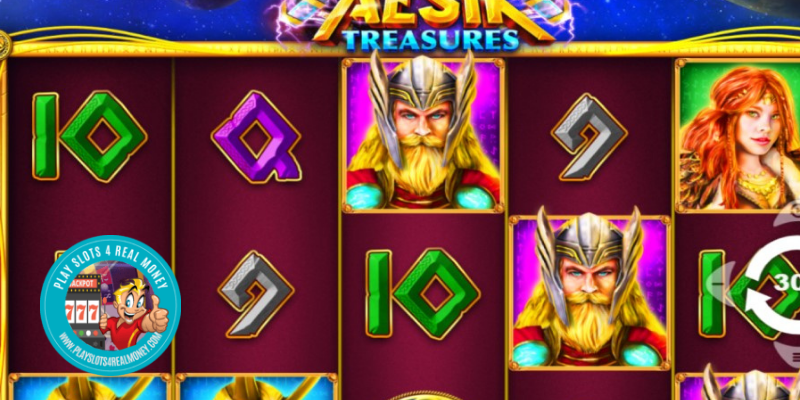 PariPlay Releases Aesir Treasures Slots
We end our best new online slots of the week with a trip to Asgard. We party with Odin and the crew in Aesir Treasures by PariPlay. You can trigger one of four free spins bonuses and hit morphing symbols to get more prizes. I hope I am not forgetting my trusty Mjolnir!
There is always room for one more slot. A new game from the same developer who made the Phoenix Kingdom and Book of Itza is called Aesir Treasures.
Aesir Treasures is a game with 3 characters from Norse mythology. These characters are Odin, Thor, and Loki. Thor looks like the actor Chris Hemsworth.
Wild symbols replace all other symbols. Five wilds make you win 1000x your bet. And sometimes a thunder strike can happen, giving you more wild symbols that stretch across three rows.
You can get free spins when you land three or more scatters in any position. You will have a choice of four offers: Freya awards 15 free spins and a 3x multiplier, while Loki has 20 free spins and morphing wilds up for grabs.
You can get 25 free games and wild multipliers by doing something else. You can also get more games by retriggering the feature.
If you want to be the first one to play these slots, sign up now for our free email newsletter! You will get exclusive access to all of the newest games before anyone else does. And don't forget PlaySlots4RealMoney is your #1 site for reviews on any casino game in a matter of seconds – so make sure you visit us often!