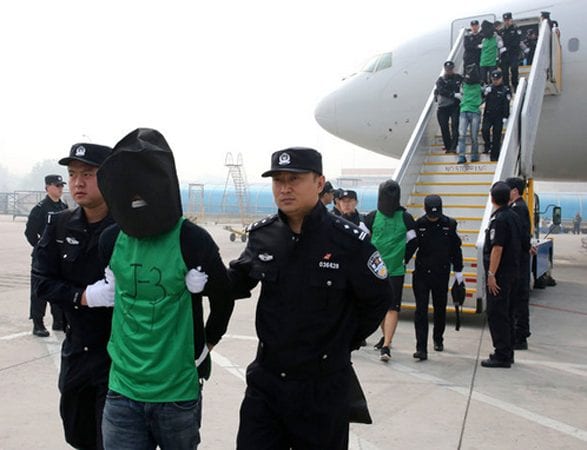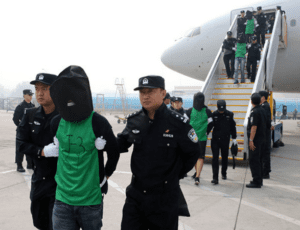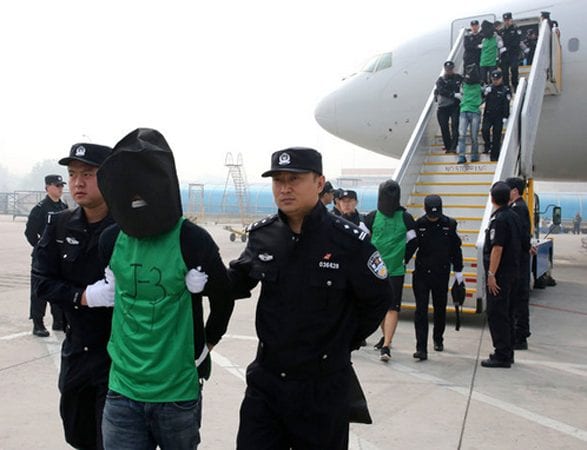 Philippine authorities had finally ended the diplomatic row that was almost causing bilateral tension between Philippines and China when it deported 55 criminals. All the fifty-five were economic online gambling criminals from China. Their deportation comes days after the two countries' responsible officials had talks to ensure that the Chinese citizens be deported to their country to face charges.
When receiving the 'economic criminals,' Guo Shengkum, the Minister in charge of Security lauded Philippines authority saying that the country has embraced international cooperation by allowing the criminals to be prosecuted and charged locally.
The criminals were apprehended following a swoop by Philippine officers in charge of monitoring gaming activities and found a majority of the 55 in the offices of GICC, the company that is thought to have employed the Chinese citizens.
According to a press release on their site, Philippine Immigration Department said that the 55 worked for a company that deals with exploring leisure resorts, recreational facilities, amusement centers, games, gaming services, and even spy on computers containing information on interactive games as well as online activities.
The criminals have for a long time been a target of the Philippine Immigration officials for allegedly making real money online casino gambling sites a way of earning illegal money.
The Philippines could not have a problem with the 55 employees of GICC because the company is legally operating in the Philippines.
However, days before they were apprehended this week, the Chinese government had tipped the Philippine Immigration Department about the state of the 55 criminals when it wrote saying it had taken their documents thus were in the Philippines illegally.
Back home, they are likely to face many cybercrimes charges.
For now, they are considered 'economic' criminals because the Chinese government is accusing GICC, the company they represent for offering online betting services to Chinese residents back home.
They are also accused of laundering money and stealing money from their wealthy Chinese 'brothers' while they stay abroad. Local Regulators Continue To Audit Macau's Junket Operators.
Bringing Fugitives Home
In recent days, China seems to be so much concerned about the financial situation of her people. With many foreign gaming companies having burning interest in Macau, a lucrative gaming center that is considered one of the best from the East, China wants to ensure that wealth remains within.
Because of that, authorities have in the recent past initiated harsh crackdowns on illegal gambling centers including VIP, which the authorities said swindles China's elite.