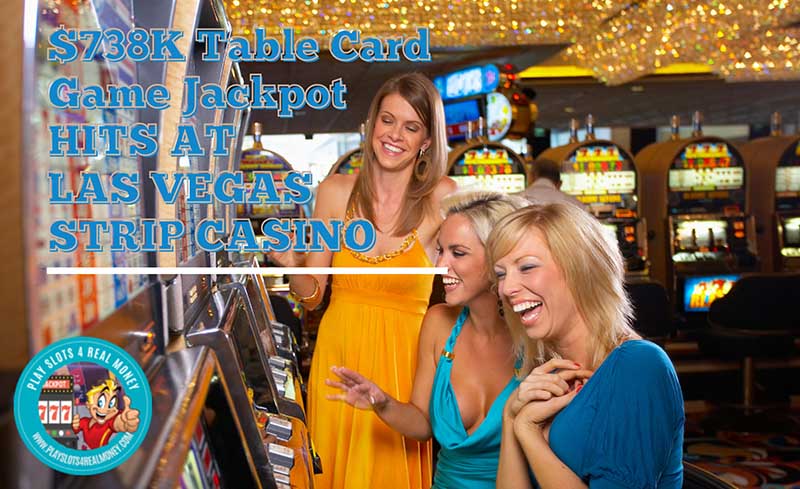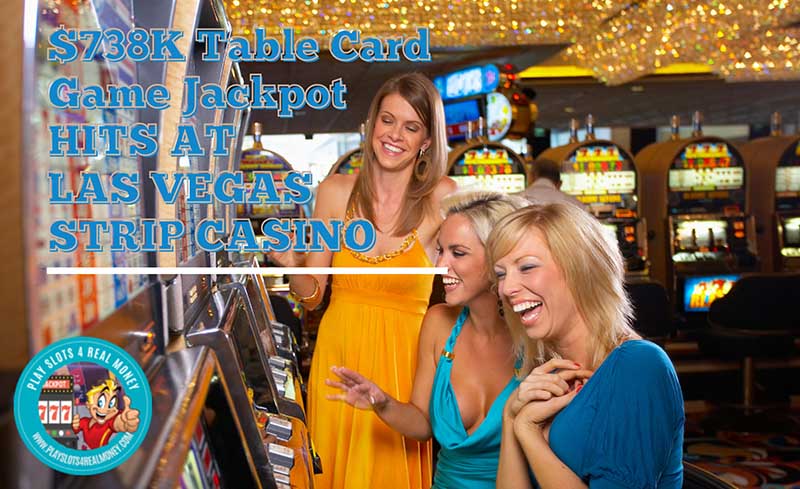 There are any number of ways to win in Las Vegas. From penny slots to high limit Baccarat, there is never a shortage of gambling options in this casino gambling town. Most big wins are tied to pure luck. Others involve some level of betting strategy.'For example, Patrick L. walked away with $738,105 from a video poker progressive jackpot.
Playing Mississippi Stud at the Flamingo, a side bet led to the Mega Progressive jackpot win. He happen to land a Royal Flush in spades with that side bet in place.The big win bonus bet at the Flamingo took place on Oct. 27 and the casino was quick to tweet the news as follows:
"Congratulations to Patrick L. on his fabulous Mega Progressive WIN for $738,104.00 on Mississippi Stud. Thanks for playing with the flock."
A screen shot in the tweet pictured his Ace and Kings with the community's King, Queen and 10. The winner resides in San Diego. He was in town to celebrate his daughter's birthday in a statement released by a Caesars Entertainment spokesperson. Patrick has already earmarked some of the winnings for college tuition. He would also like to buy a summer home.
The big six and seven-digit wins in this town can be life changing. However, smaller jackpots can turn a good trip into a great one. Five-digit jackpots on progressive slots, poker machines and other games of chance are common. It still takes quite a bit of luck to win that amount of money. The level of luck in town appeared to be higher than normal in October.
Las Vegas is still trying to find its new normal in light of the continuing coronavirus pandemic.
Health and safety protocols remain in place and casinos are still operating at reduced capacity.
While overall travel to Sin City remains down, things are slowly picking up. This is why casinos are so quick to tweet out any big wins. Good news is contagious and paying out huge jackpots is good for business. The Aliante Casino is located in the downtown section of Las Vegas.
Known only as Tim, that tweet read:
"Tim was playing Dragon's Wealth last night when he hit a jackpot for a total of $21,355.05. Congratulations!!!" The bonus win on that spin was $5000 along with four smaller jackpot wins. Tim is pictured in the tweet with the traditional oversized check. He is standing in front of his five-digit winning spin.
Earlier in October, an Aliante player took home $17,713 on the Dancing Drums progressive slot. Austin E is pictured with her big check in front of the winning slot.
Dragon Link: Spring Festival paid out a $15,593.06 video poker progressive jackpot at Aliante on Oct. 15. Over at California Casino in the downtown area, one lucky player turned 88 cents into an $11,282.87. The win was on a Gold Stacks 88 progressive slot.
The list goes on and on with October's five-digit Las Vegas video poker progressive jackpot wins.
49061