Sands Casino Bethlehem PA Review
Sands Casino Resort Bethlehem is no doubt one of the most spoken Pennsylvania casinos. The facility is associated with a big name in the gaming industry. Perhaps that is why Sands Casino Resort Bethlehem has in the news forever.This is ideally the place you've been looking for. You do not have to look for any other since you have what it takes for you to enjoy gaming. But where can you find Sands Casino Resort Bethlehem? The facility is located at 77 Sands Boulevard in Bethlehem in Pennsylvania.
A quick look at these casinos in PA will certainly show you that indeed the investor has your interest at heart. Quite a number of people visit the facility.
This is not withstanding the weather, season or even time of the day or night. You can find your favorite game anytime you want it.
The Sand casino Bethlehem at a glimpse:
• Table games inside the facility – 200.
• Gaming machines available -3000.
• Minimum betting amount – $0.01.
• Poker tables inside Sands Casino Bethlehem – 30.
• The facility is open to the public 24/7.
• There is self and valet parking.
• Convention space at Sands Bethlehem – 15, 000 square feet.
• Casino space is – 139, 000 square feet.
If you thought that the only thing you would find at Sands Casino Bethlehem is gaming, you are far from right. There is a lot more. In fact, there are a number of amenities as you can see.
Amenities And Event Center For Entertainment
Some of the amenities that you are likely to see at the Sands casino are listed below:
• Stadium Gaming.
• Motor Coach.
• Kids Quest & Cyber Quest.
• Sands Bethlehem Event Center.
• Steel Magnolia Spa & Salon.
• Vision Bar.
• MobileQubes.
• Molten Lounge.
• Sands Casino Poker Room.
Hotel room rates at Sands Bethlehem start from $299.00 to $499.00.
Apart from gaming, which has been accorded the prime share at Sands, there are restaurants. Almost all the restaurants here are open as long as the casino is open, 24/7.
During that time, you can enjoy all your favorite meals together with sweet drinks.
Restaurants
• Chopstick Asian.
• Steelworks Buffet & Grill.
• The market Gourmet Express.
• Croissanterie.
• Carlo's Bakery.
• Emerald's Fish House.
• Buddy V's Restaurant.
• Buggers And More By Emerald.
• Emerald's Chop House.
• Emerald's Italian Table.
Sands Casino Resort Bethlehem Review
The facility perfectly sits at a place where the historic Bethlehem Steel was. As you may beware, Bethlehem Steel was at one point the world's largest producer of steel.With necessary funds to a tune of $700 million, the developer transformed the site into what it is now. The official opening of the facility took place in May 22, 2009.
You can enjoy a serine environment at the facility. Do not forget the nice and conducive gaming environment.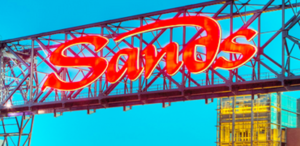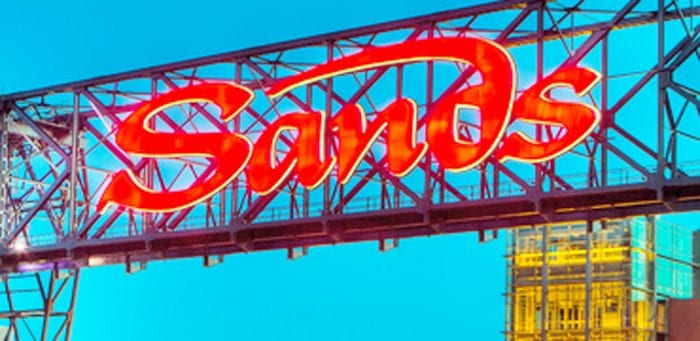 At Sands, you can place a bet for as low as $0.01 to as high as $100.
Casino Gaming Facts
Some of the table games available at the facility include:
• Roulette.
• Craps.
• Blackjack.
• 3 card poker.
• Baccarat.
• Slot machines.
• Pai Gow Poker.
• Casino war.
• Video Poker.
Casino Holdem
• Let it Ride.
• Sic Bo.
• Caribbean Stud Poker.
• Pai Gow tiles.
• Electronic Baccarat.
• Caribbean Draw Poker.
• Electronic Blackjack.
• Electronic Roulette.
• Texas Holdem.
• Big 6.
• Blackjack Double Deck.
You can reach the casino at (484) 777-7777 or visit www.pasands.com.