Sugarhouse Casino Hotel Philadelphia PA Reviews
Many people love sweet things. Yes, a lot of people like to take sugar. Is that what is found inside the SugarHouse Casino? Well, although there is no literal sugar inside the SugarHouse Casino, there is the reason to believe that indeed, the facility lives to its name. Locate SugarHouse Casino at 1001 North Delaware in Philadelphia. Enjoy the entertainment the as it has everything you need t enjoy your gaming experience. Here are the statistics at a glance.
• Number of table games – 53
• Gaming machines available – 2, 000
• The ideal number of poker tables – 28
• The facility is open 24/7
• Clients can access free self as well as valet parking
• The amount of space dedicated to gaming – 260, 000 square feet
• There is also convention space with some – 30, 000 square feet
When you finally visit the facility, you will realize that you will be so close to many things that will add real value to your journey.
Some of the amenities that you are likely to encounter include Explore Philly, the event center, and the poker room that is nicely decorated with other notable amenities.
It is reasonable that during and after your gaming experience in SugarHouse Casino, one of the most popular Philadelphia casinos, you will get a chance to each from some of the premium restaurants that serve clients 24/7.
Related: PlaySugarHouse.com Online Casino Launches Sports Betting App
Here is the list of restaurants at the SugraHouse Casino:
• Saxbys Coffee
• Hugo's Frog Bar & Chop House
• Lucky Red
• Geno's Steaks
• The Revolution Grill
• Jacks Sandwiches & Sweets
• Tacconelli's Pizzeria
• The Refinery
SugarHouse Casino Review
Located in the Fishtown area in Pennsylvania, you will realize that the inside part of this gaming facility is genuinely a gambling haven.
SugarHouse Casino is fitted with over 2, 000 gaming machines and some 53 live action table machines. As if this is not enough, the operator has gone ahead to install 28 live poker tables that are carefully arranged inside a 252 seat room! All these gaming equipment are spread across a gaming area that covers some 260, 000 square feet.
What is more is that inside the 252-seat poker room, each of the seats is fitted with a complimentary park that includes alcoholic beverages. But for you to enjoy that package, you have to prove that you are participating in a poker game. The pack does not cover fans who probably are seated watching their colleagues play. You will be surprised that if you want to eat, you do not need to get off your seat! You merely TEXT TO ORDER your favorite dish, and it's brought right to your table.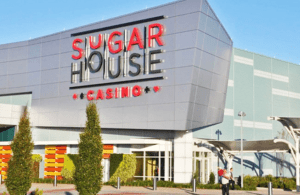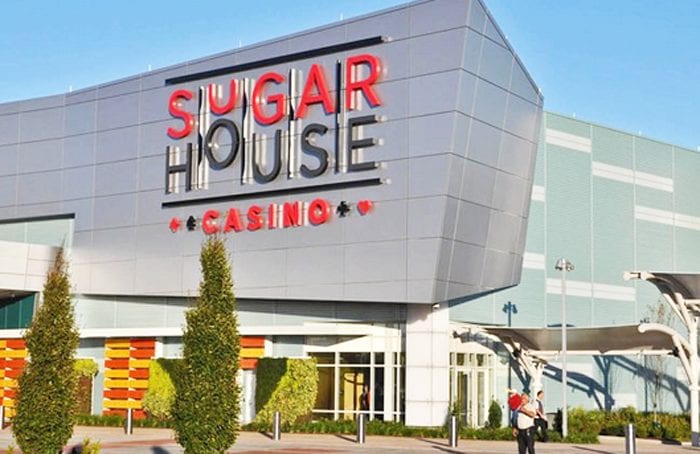 SugarHouse Casino Hotel Gaming And The Poker Room Information
As one of the most popular Philadelphia casinos, SugarHouse Casino offers an array of gaming activities. Here is a list of some of the games you'll expect inside the SugarHouse Casino gaming floor:
• Blackjack
• Craps
• Mississippi Stud
• Roulette
• Slot machines
• Pai Gow Tiles
• Mini-Baccarat
• Ultimate Texas Hold'em
• Spanish 21
• Sic Bo
• EZ Pai Gow
• EZ Baccarat
• Asia Poker
• 3 Card Poker
• Pai Gow Poker
• Midi-Baccarat
For more information about SugarHouse Casino call (267) 231-2000. Alternatively, you can visit www sugarhouse casino com.