Winners Bradley Reviews
Is It Time To Visit Winners Bradley In Connecticut? You see, you might have several reasons why you would want not to be associated with a particular game or even a casino facility. Some of the reasons relate to service delivery while another fall under the managerial and technical bits. However, others are purely out of context. It is, for this reason, we are saying that you do not have any reason at all not to visit Winners Bradley, one of the Connecticut casinos that have been recently renovated. Feel free to visit their Facebook page.
 Winners Bradley Review
Winners is in Windsor Locks, Connecticut, adjacent to the Bradley Airport. This is a world-class simulcast facility that allows US residents to watch and bet on Greyhound racing Harness, and Thoroughbred plus Jai-Alai.There are two movie-sized screens for the action, which is shown on a variety of flat displays along the walls. The seats are very comfortable, plus there is plenty of free parking. There is a restaurant and snack bar on the premises. Winners Bradley is excellent for parties, meetings, and seminars. Enjoy the sports bar, the turf club restaurant and pick something up as the restaurant and concession stand. When it comes time for pari mutuel wagering or jai alai wagering, get read to bet on horse racing.
Winners Bradley Gaming
Winners Bradley, located in Windsor Locks, is one of 15 Off-Track-Betting parlors that has opened in Connecticut. Visitors may watch and wager on the best Thoroughbred, Harness, and Greyhound racing events from across the United States at this facility. Jai-Alai betting is also available.Guests who are new to racing are welcome to seek advice from any of the staff. This modern race book, which includes grandstand seating, has two movie-theater-size screens and flat-screen TV walls.Concessions and food are available until late at night. Also, at Winner Bradley, it is all things kentucky derby with two movie sized screens and a world class simulcast venue. Even if you are not able to be at the Kentucky derby, watch if on two movie size screens at the Turf club restaurant and concession stand.
About Winners Bradley
You can find Winners Bradley at 11 Schoephoester Road in Windsor Locks, Connecticut. When you visit this off-track betting venue, you will be assured of finding ample self parking for your car thus you shouldn't really be afraid.
You will also be delighted to learn that you can find your meals from the Turf Club Restaurant, the only restaurant that happens to be attached to the Winners Bradley. When you are finally done with your gaming at Winners Bradley, you may want to finally rest from your day's hard work at Windsor Locks Hotels. But where you find Winners Bradley? Well, that is a question many people have asked even if you gave them the street address.
Close To Bradley Airport
But for now, this review will reveal to you where you can find it. It is simply located at Windsor Locks, Connecticut just across from the Bradley Airport. That tells you why many travelers find it easy to drop by the Winners Bradley because of its proximity with the airport.
It is true that Winners Bradley might look small I size with regard to the parcel of land it is established, but did you know that it is actually one of the most visited Connecticut casinos? Yes, Winners Bradley is a world-class simulcast venue, which gives visitors a chance to check in all days of the week to enjoy their favorite games.
It allows all visitors who have had a chance to visit the off track venue a chance to watch and bet on thoroughbred, harness, and greyhound racing in the US. Additionally, the facility also allows clients to bet on Jai-Alai.
All these gaming actions are presented in a manner that gives all present members a chance to fully enjoy their decisions. Most action is presented on movie-sized screens, actually two of them. Besides, there are flat screens that are mounted along the walls.
Bet On Greyhound Racing
That means whether you are seated, standing or even walking, as long as you are inside Winner Bradley premises, you will access your gaming on big screens right in front of you.
There is plenty of parking spaces and seating is on comfortable leather sofas that will give you the real value of your money.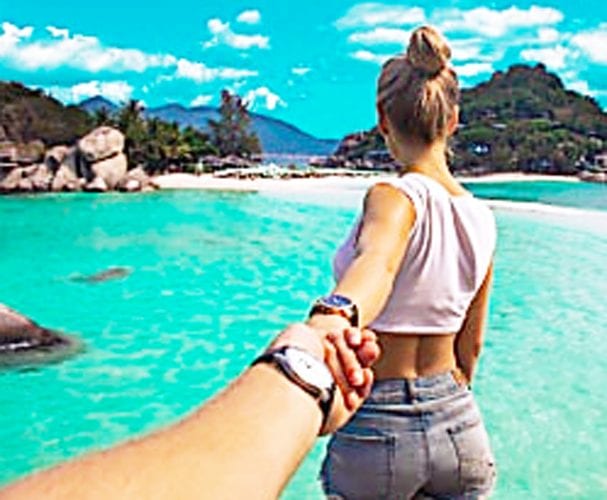 Apart from the restaurant, the hotel and the gaming hall, Winner Bradley also offers ample space for holding small and large meetings for those who would wish to. Remember that ever since Winners Bradley was renovated, there is quite a lot that has changed. So many people have come to love the seating style that satisfies every bettor's needs. Winners Bradley is genuinely the pace you need to be. For more information call (860) 623 0380 or visit Mywinners.com/locations/locations/bradley/. Additionally, find more contact information for the Winners Bradley, which is an Off-Track Betting Facility, below. Check out the hours of operation, address, phone numbers, email, website, and more information.
 About The Turf Club Restaurant
Winners Bradley offers bettors a sports bar, deli, and concession stand. You can order a full meal here until 4pm most days, and 9pm Friday and Saturday nights. The food here is great, with options like a fried basket or pasta bowl. Or you could try some pub style appetizers.Every day, the concessions stand is open late into the night, so you'll never go hungry at Winners. There is free parking for visitors at Sportech venues. They are located on 11 schoephoester road windsor.