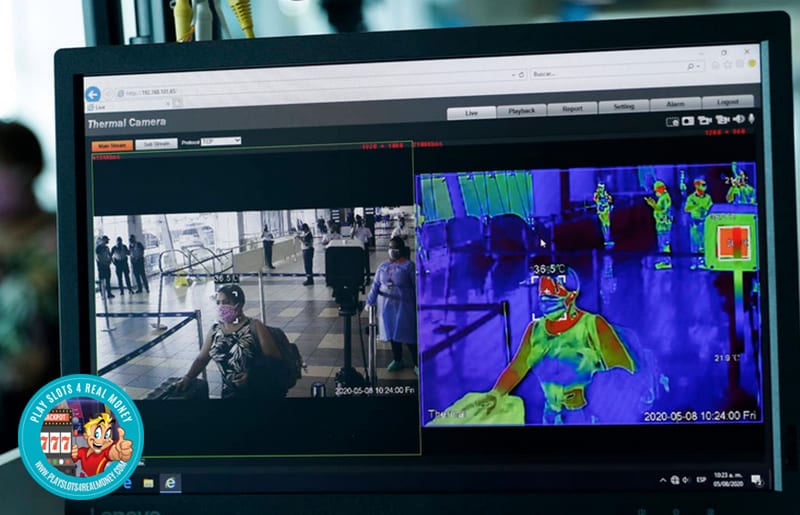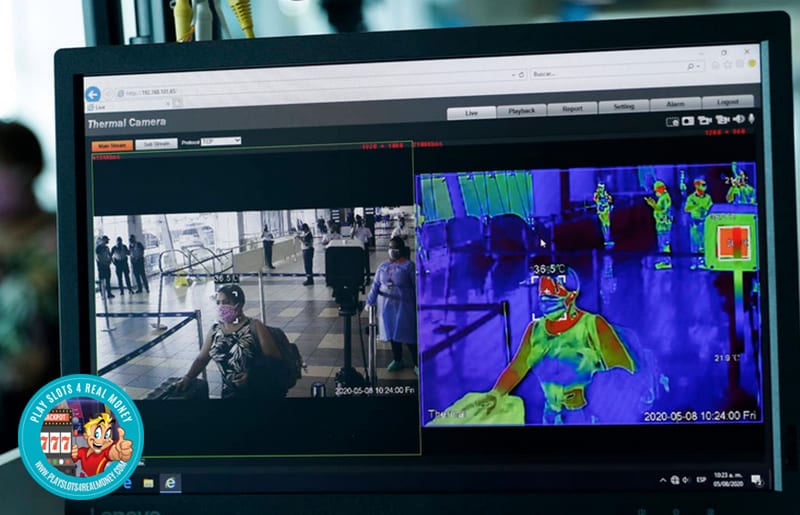 Las Vegas continues to prepare for its grand reopening the first weekend in June. The Governor have been given casinos permission to start welcoming quests on Thursday, June 4. However, they need to have an approved safety plan in place to help protect the health of workers and patrons.
Those plans include proper sanitation procedures like smoke free environments and social distancing measures. A big part of the safety plan is also keeping guests with any coronavirus symptoms out of their establishment. Since a fever of 100 degrees or higher can be a telltale sign, checking temperatures at casino entrances appears to be a viable option.
Why Are There Thermal Cameras Checking Temperatures In Las Vegas Casinos?
To keep the process as noninvasive as possible, the newest eyes in the sky would be thermal cameras. Furthermore, these thermal cameras can be installed at casino entrances. By detecting every guest's temperature before they enter the property, this is just one more safety feature.
While this sounds like a great plan on paper, there are some skeptics questioning the practical application. Brian Labus is an assistant professor in epidemiology and biostatistics at UNLV. His thoughts on the matter were:
"These are not medical devices. These are not designed to detect fevers. The challenge is that these are really unproven technologies. And they're not cheap. And so people are spending a lot of money on something that might not do anything for them."
Mr. Labus is part of the medical team acting as advisors for Nevada Gov. Steve Sisolak.
Their job is to make this reopening as safe as humanly possible to prevent a spike in COVID-19 cases.
The Nevada Gaming Control Board has been rather specific in detailing what does need to be part of a casino's reopening plan. This does not include the use of thermal cameras. However, there is still a clause that does include customer screening for temperature upon entry. Some casino operators see a thermal camera as a way to streamline the process.
If a visitor's temperature reading is below 100.4 degrees Fahrenheit, they will be allowed to enter. A higher temperature than that level requires a 15 minute wait before taking a second reading. If the fever persist, they will be given medical options for further treatment.
Las Vegas is also designating 10 hotels without casinos as quarantine options for guests who could test positive.
Clark County and the Nevada Gaming Control Board has not released this list.
Adding to his concerns, Mr. Labus went on to say: "They're (casinos) really not going to get rid of all infectious people, because…a number of people don't have fevers, don't have symptoms at all. Those people would still be coming to the casinos with no problem."
He stated that any type of screening measure works best when paired with other safety protocols for health. This is something that every casino will need to implement.
The casino's goal is to create some reassurances that their property is safe from the virus. The more people that do feel comfortable visiting their property, the faster the road to recovery becomes.
• Source: Thermal cameras latest 'eyes in the sky' at Las Vegas casinos From Reviewjournal.com On May 30, 2020.

49074
49074