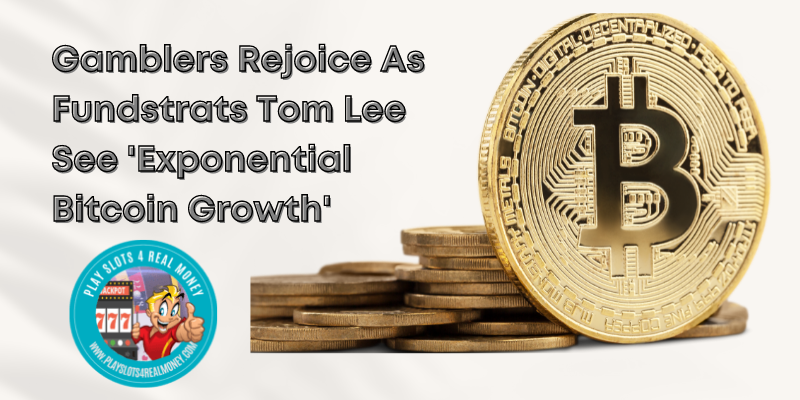 Tom Lee, the head of research at Fundstrat Global Advisors, has said that bitcoin still has
"exponential growth ahead"
of it. Tom's comments come in light of recent price swings for the cryptocurrency. Tom Lee Fundstrat acknowledges that there is risk involved with investing in bitcoin but he also points out how quickly it recovers from losses. Tom concludes by saying
"So I think we're seeing a lot more adoption globally and this will lead to exponential growth for bitcoin."
Tom Lee Fundstrat Gives His Latest Bitcoin Prediction
The latest prediction from Fundstrat's Tom Lee gives Bitcoin owners plenty of reasons to be optimistic. His recent forecast recommends continued investment in the largest cryptocurrency as he expects it to bounce back and perform well on the market. He also continued to back his optimistic S&P 500 prediction.
Tom Lee Fundstrat Bitcoin Prediction Video
Tom Lee is the research chief at Fundstrat Global Advisors and has been known to have a finger on the pulse of the crypto and stock market. He's been part of the team at Fundstrat that got the SPX targets right three years in a row. In addition, he's been pretty much spot on with his long-term BTC predictions.
Lee Backs His S&P 500 Prediction
During his interview with CNBC last Monday, Lee also reiterated that he stands by his forecast that S&P 500 will get to the 4,800 before the year ends. He backed his prediction despite the selling pressure that occurred last week. With the current level of S&P 500, reaching this target would require a rally of more than 4%. Over the last month, S7P 500 experienced a 2.5% slide.
Investors Are Cautious Due To New Omicron Covid Variant And Federal Reserve Policy.
The analyst admitted that reaching 4,800 in less than a month is a lot to ask. Still, he believes that there's a lot of cash that recently came out of the stock market that is primed for new investments. At the moment, many investors are cautious due to the fear caused by the new Omicron Covid variant and Federal Reserve policy.
Nevertheless, Lee is certain that once those worries are diminished…
The money will get re-invested into the stock market. Taking into account how much cash has been withdrawn from the market and put on the sidelines due to Omicron and Fed panic, it's reasonable to expect that a year-end rally is still possible. According to recent reports, the Omicron variant is a less deadly form of Covid, and Fed's aggressive approach has already been digested by the market.
This makes Lee believe that the worst is already behind and that we can now expect some better news that will allow upward movement on the market. With the bond market at the current level, stocks don't face much competition when it comes to investments.
The Price Of Bitcoin Will Grow Exponentially?
As for the crypto market, Lee noted that he's aware that dips like the one Bitcoin suffered during the weekend can be rather painful for the investors. However, he remains bullish in the largest cryptocurrency. He said that he expects exponential Bitcoin growth as more and more mainstream investors are moving in on it. Lee feels that mainstream acceptance is the key to the long-term positive outlook and good performance for Bitcoin.
Most Of Bitcoin's Growth Happens Over A Single 10-Day Period?
Lee explained that every year, Most of Bitcoin's growth happens over a single 10-day period. Investors who don't own Bitcoin during that time span usually end the year down 25%. So, the big dive over the weekend may be hard to take, but it's pretty common and isn't necessarily a cause for panic. In the last month, Bitcoin's value took a 20% dive.
Related Article: ( How To Gamble Bitcoin)
Summary
Tom Lee is a Wall Street strategist with more than 25 years of experience in equity research. Prior to co-founding Fundstrat, he was J.P. Morgan's chief equity strategist from 2007 to 2014. He has also served as an advisor for the U.S., Canadian and Mexican governments on financial market issues, including asset allocation policies for pension funds, sovereign wealth funds and foreign exchange reserves management organizations. In addition to his work at JPMorgan Chase & Co., Mr Lee made numerous appearances on CNBC's "Fast Money" program where he shared his insights into various aspects of the global economy and stock markets around the world.

Summary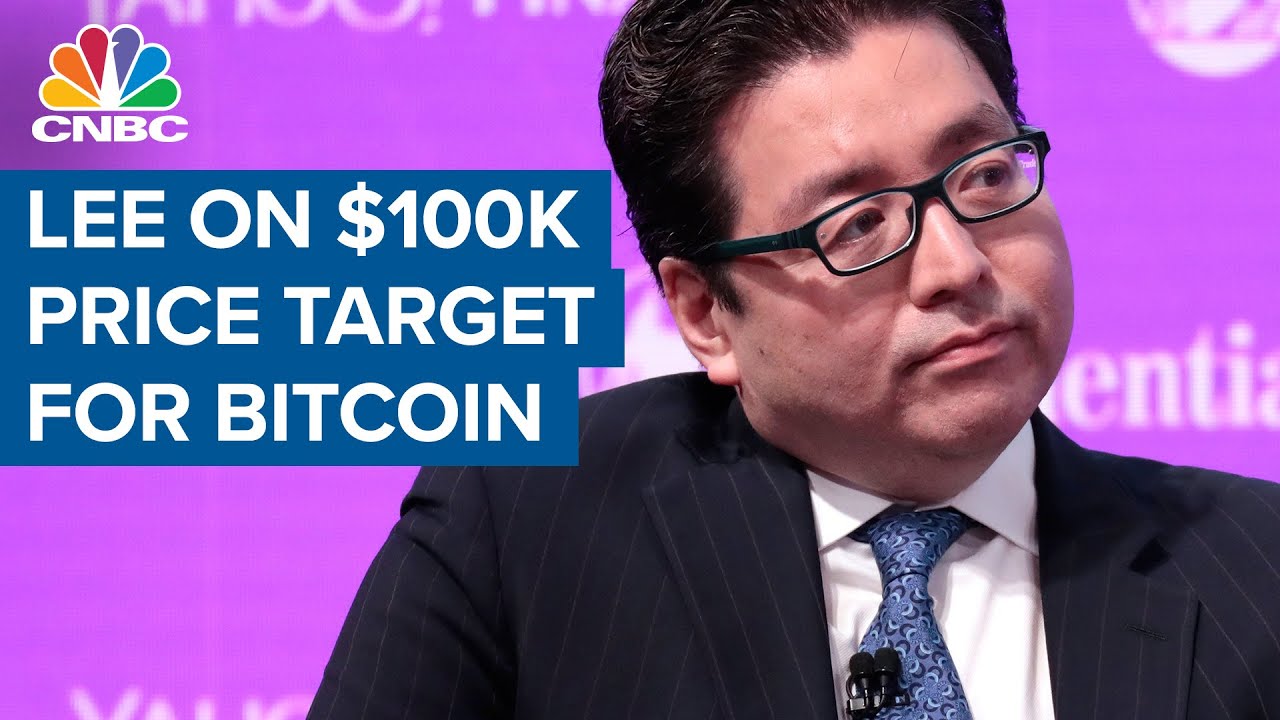 Article Name
Gamblers Rejoice As Tom Lee Fundstrat See 'Exponential Bitcoin Growth'
Description
Tom Lee Fundstrat has predicted that the price of bitcoin will grow exponentially. Find out why gamblers are rejoicing in this exclusive article by Play Slots 4 Real Money!
Author
Publisher Name
Publisher Logo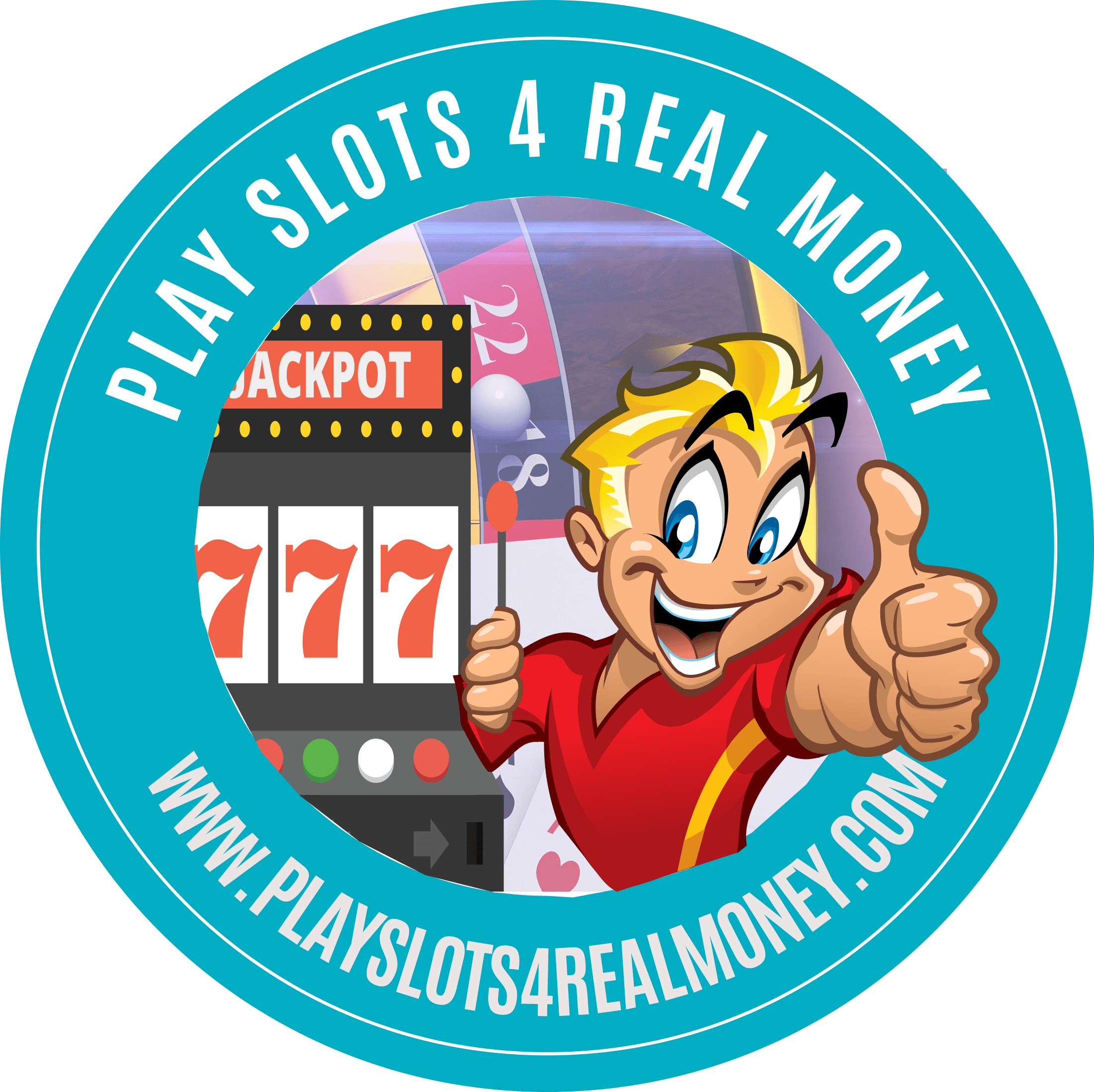 Tagged with: banking • Bitcoin News & Gossip • News