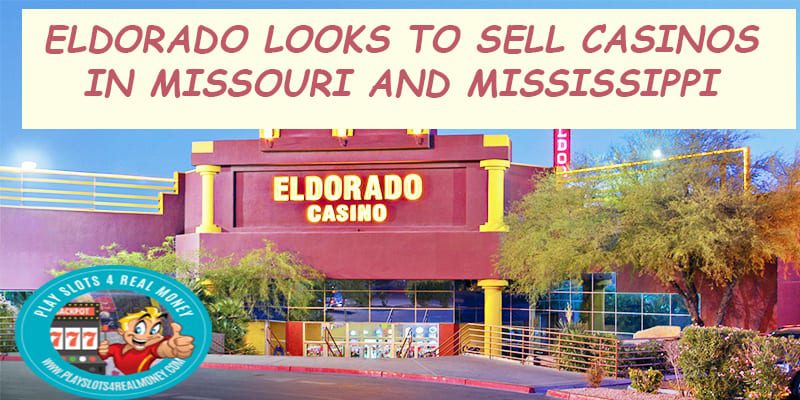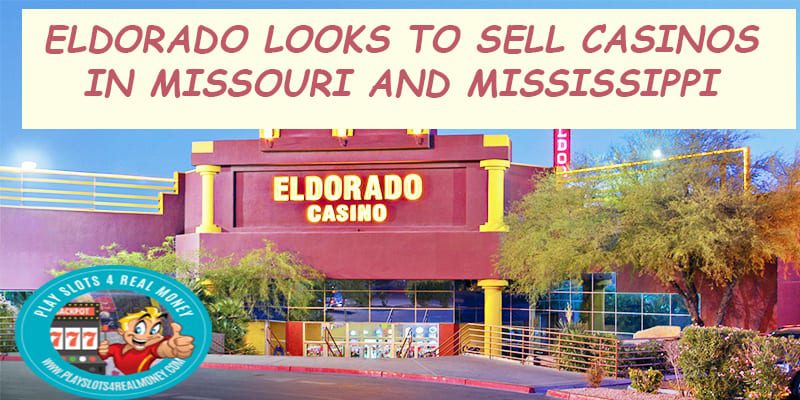 Eldorado Resorts made a huge splash in the casino industry with its recent purchase of Caesars Entertainment in Las Vegas. Reports on Boston25News covered the company's new plan to sell off a pair of its casinos to Twin Rivers Worldwide. Do you remember when we wondered if Caesars Entertainment was financially solvent?
Why Is The Eldorado Looking to Sell Casinos in Mississippi and Missouri?
The rapidly changing real money gambling industry has impacted both land-based operations and online casino sites. This latest deal impacts the ownership of two land-based operations in two separate states. The sale includes Isle of Capri Casino in Missouri, Kansas City. It also includes Mississippi casino Lady Luck Vicksburg.
The Eldorado Buys Caesars Entertainment For Billions
Regulators involved in both deals have suggested that they will each close early next year. The move is seen as an attempt by Eldorado to raise some cash. Twin Rivers Worldwide Holdings is viewed as one of the company's chief competitors. The deal to sell both casinos should raise close to $230 million in cash. The Eldorado paid an estimated $17.3 billion to buy Caesars.
Twin Rivers has been equally active in recent acquisitions. Prior to this latest deal, it unveiled plans to buy a trio of casino properties in Colorado. Also in the works is a merger agreement with Dover Downs Gaming & Entertainment.
George Papanier is the CEO at Twin Rivers and his comment on this latest acquisition was as follows:
"Two Eldorado venues are a great fit for our portfolio and will expand the company's geographic reach into attractive markets."
In other industry news involving Twin Rivers is a current conflict with International Game Technology. There are two Twin Rivers' casino properties in the state of Rhode Island. There is also a long-term deal in place with the RI Lottery. This organization regulates all the games of chance throughout the state. Read more about this deal in the latest gambling news podcast.
A controversial agreement between the state and ITG as a lottery supplier has caught Twin Rivers' attention. Under its terms, IGT would supply more than 85 percent of the electronic gaming machines (EGM) to these two Twin River gambling venues.
As the casino operator, Twin Rivers' issue is the low revenue these IGT games bring in. The company stated that these EMG's bring the lowest revenues compared to two other major suppliers. It went on to accuse the state of siding with IGT instead of offering an open bidding process for the EMG deal.
Related: (Best Slots To Play At Gold Strike Tunica)
IGT And Twin Rivers
IGT chairman Robert Vincent weighed in with the following comment:
"There was no need for an open tender when both parties to the existing deal were satisfied with the arrangement. "TWRH approached IGT on May 20 seeking a 50 percent share of the EMG supplier contract in exchange for publicly supporting IGT's deal extension. The gist of TRWRH's pitch was like…you're not going to get this without us. The proposal was not given serious consideration and rejected immediately."
Twin Rivers' response through spokesperson Marc Crisafulli pointed out that the deal between 777 IGT and the state would give IGT 100 percent control over Rhode Island's EMG's. He also was quoted as saying:
"The state could do so much better here. But, for some reason which makes no business sense, the governor insists on proceeding without any competition."