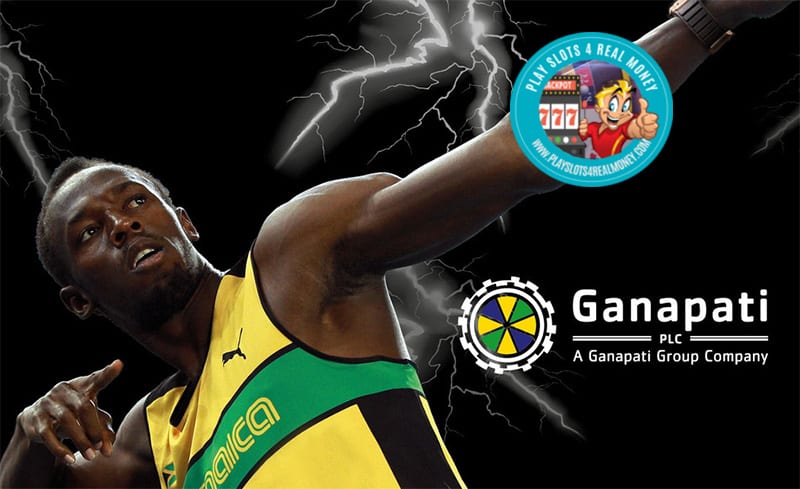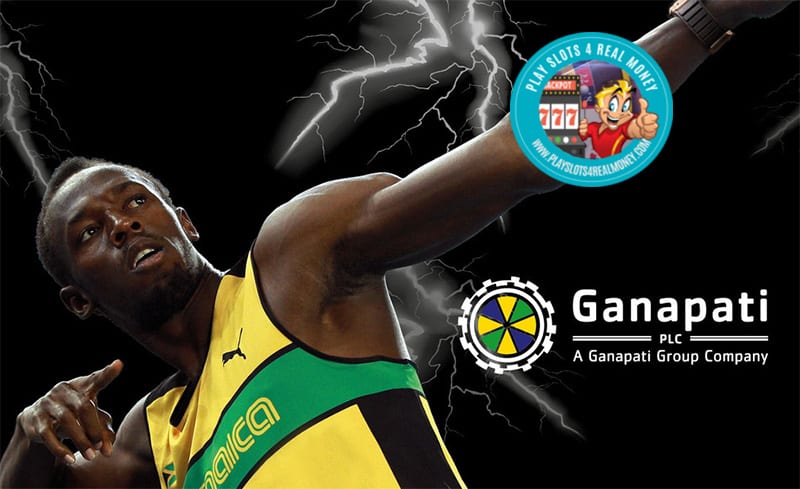 Usain Bolt has gained global notoriety as the fastest man in the world. As a world-class athlete, he is always looking to thrill his fans with his performance on the track. Through a new partnership with a well-known international iGaming company, he can now thrill fans with a new real money online slot game. Now, check out this video of Usain Bolt, the fastest man in the world.

The marketing deal with Ganapati was announced last week on the PR Newswire. It was also featured on Yahoo Finance on Jan. 15. The end result will be an official Usain Bolt real money online slot game. It is scheduled for release ahead of 2020 Summer Olympics.

What Is The Benefit Of Ganapati PLC Adding Usain Bolt To Their Gaming Company's Winning Team?
As a sneak preview, the world-class sprinter will promote the game at ICE London on Feb. 5. The game will feature the image of the champion track star in its overall design. As a fast-growing international gaming software development company, the tie-in with Bolt was a natural fit. The two sides came together with the goal of producing a unique and innovative real money online slot game.
The imagery in an initial marketing piece that was reproduced on the release is powerful to say the least. Bolt, with his left arm outstretched to the sky has multiple lightning bolts in the background. Ganapati and the company logo are also prominently featured.
The design team is tasked with creating a slot game that accurately reflects the athlete's love of sports-themed games. Bolt, himself, will be a big part of the process. The game will also incorporate many of the same gameplay features that have made Ganapati such a successful company.
ICE London is the iGaming industry's biggest event of the year. It will be held at ExCel from Feb. 4-6. This is just the start of the promotional plans for this endeavor. Ganapati was originally founded in Japan. This creates a natural association with the 2020 Tokyo Summer Olympics.
Known for developing original online casino content, the company has also been big on strategic sports sponsorship opportunities. Capitalizing on unique branding initiatives, this B2B supplier has a true B2C marketing mentality.
 You May Also Like:
One of last year's crowning achievements was a slot game design with Manny Pacquiao. As far as this collaboration, Bolt was quoted as follows:
"2020 not only welcomes the biggest sporting competition in the world. But an exciting new collaboration between myself and iGaming developer, Ganapati. I am proud to be teaming up with Ganapati to create my first ever official online slot game. Ganapati's goal to produce innovative and creative content fits perfectly with my brand. Making this partnership a natural one for me. Ganapati and I have been working on this together for quite some time now. And I look forward to sharing the final product with you all."
Also quoted in the release was Ganapati PLC's COO Juliet Adelstein. She commented:
"This partnership between Ganapati and Usain Bolt is hugely exciting. And represents just how big we have grown in such a short space of time. Neither of us can wait to release the official Usain Bolt slot game later this year."
• Source: Ganapati teams up with Usain Bolt From Ganapati.com On January 16, 2020.