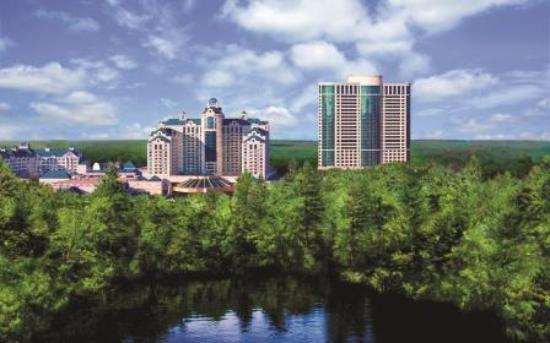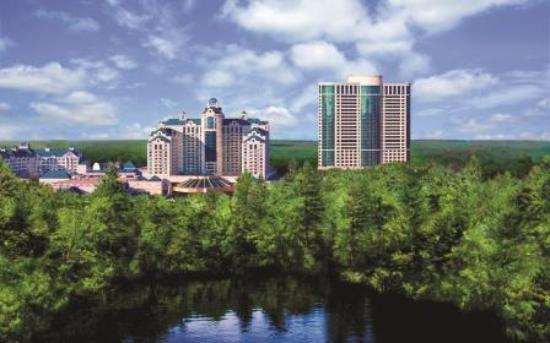 Have you ever been to Foxwoods casino? In this article, we are going to tell you about the recent news and where Foxwoods is. Also, a lot of people wonder how far away Mohegan Sun is. Have you heard that this Resort Casino Rings In the New Year With a Brawl? People ring in the New Year in any number of ways. Most of them revolve around celebrations, but sometimes things go array when too much celebration is involved.
Foxwoods Resort Casino Rings In the New Year With a Brawl
The Foxwoods Resort Casino in Mashantucket, Connecticut is a very popular East Coast travel destination all year long. One of its busiest times of the year are the holidays leading right up to New Year's Eve. Unfortunately, the celebrating this past Monday night went a bit too far for a few party patrons as detailed in a recent post on www.boston.com citing a AP report.
According to reports, tribal police at Foxwoods Resort Casino are currently investigating a New Year's Day fight that broke out somewhere around 1 a.m. on Jan. 1. Mashantucket Tribal Police Chief William Dittman was on the scene. He told The Day of New London that the fight started in the casino garage and then spilled over onto the casino floor.
The police report at the scene states that two people were taken to the hospital with apparent stab wounds. A third party in the altercation that was also reportedly stabbed refused medical attention at the scene. The only other details in the Boston.com post stated that no names have been released in conjunction with the fight. It also mentioned that the police did not disclose the cause of the fight.
No further details on the matter were released as of Wednesday. Other news reports covering the incident added that none of the wounds appeared to be life-threatening. The Mashantucket Tribal Police have yet to announce any arrests in this matter.
Where Is Foxwoods Casino?
You can find Foxwoods at 350 Trolley Line Boulevard in Mashantucket, Connecticut. Their zip code is 06338 and you can contact them at (860) 312-3000. If you live in the tri-state area, Foxwoods is a good alternative to the Atlantic City casinos. The Mashantucket Pequot Tribal Nation owns and operates the resort. Overall, there are six casinos over 9,000,000 square feet. If you like to gamble, there are two hundred fifty gaming tables. These table games include Craps, roulette, poker, Baccarat, and blackjack. Also, you can play over five thousand different slot machines. If you are hungry, you can stop by The Hard Rock Cafe amongst many other restaurants.
How Far Is Mohegan Sun From Foxwoods?
Foxwoods is very close to Mohegan Sun. If you take CT-2 and CT-2A W, you should arrive in seventeen minutes. However, if you take the CT-214 W, you should get there in twenty-two minutes. Said different, Foxwoods is less than thirty minutes away from Mohegan Sun.
Is Mohegan Sun Better Than Foxwoods?
Well, this is a tough question to answer. Both of the casino resorts are great for many different reasons. Did you know Foxwoods is the largest casino in North America? People love the size of Foxwoods and prefer the natural light and windows in the gambling area. However, The Mohegan tribe owns Mohegan Sun, while The Pequot tribe owns Foxwoods.
How To Get A Free Room At Foxwoods?
If you are looking to stay, play and dine for free, we may be able to help you get a free hotel room. First of all, sign up for the Foxwoods players club at the desk. Also, you can sign up online. As a result, you will earn comp points the more you play. Also, you should get a hotel room offers in your email. Remember, provide them with an up-to-date email.
After you are all signed up, make sure you use your rewards card whenever you gamble. Remember to insert your rewards card in the slot machine, video poker game, or give the card to a dealer at a table game. After that, the dealer can enter your information into the computer. As a result, the rewards system can track your play.
After you are done gambling, you can redeem your loyalty points at the front deals. Besides getting a free hotel room, you can earn show tickets, free meals, and other merchandise. Additionally, you can claim your rewards points at Foxwoods.com.
What To Do At Foxwoods?
If you want something to do besides gambling, Foxwoods has you covered. Below is a list of things to do besides gambling.
· Mystic Seaport.
· Atlantic Beach Park at Misquamicut.
· Children's Museum of Southeastern Connecticut.
· Essex Steam Train and Riverboat.
· The Connecticut Wine Trail.
· B.F. Clyde's Cider Mill.
· Mashantucket Pequot Museum & Research Center.
· Mystic Pizza.
· Tanger outlet.
· Bowling Alley.
· World class bingo hall.
Remember, Foxwoods is close to New York City. Ultimatly, they offer world-class hotel rooms. In the Foxwoods resort casino, their hotel lobbies are luxurious. If you get a chance, check out the hotel rooms in the fox tower.