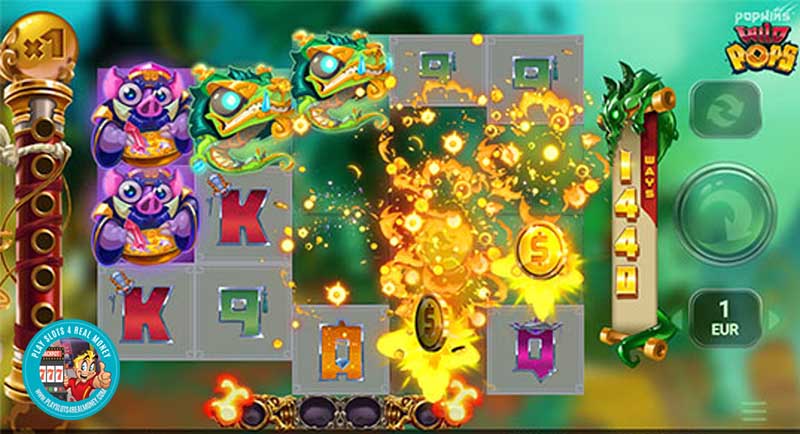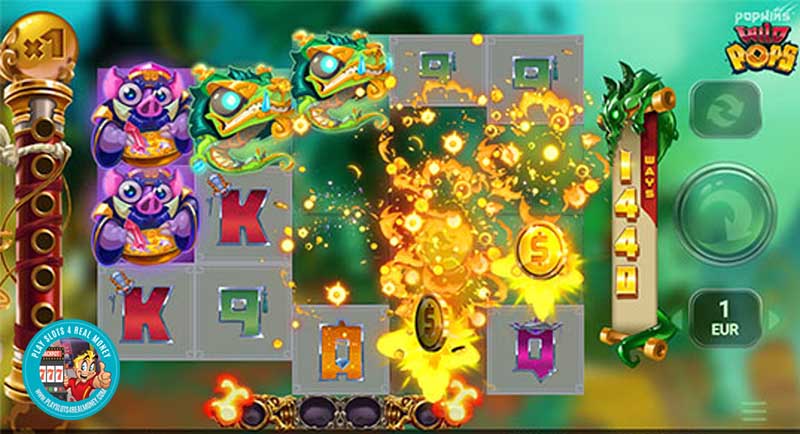 Through a collaboration with AvatarUX, gaming giant Yggdrasil has recently released WildPops. AvatarUX game design studio is a valued member of YG Masters. PopWins is one of that company's highly popular game mechanics. Winning symbols will instantly Pop and end up replaced by two additional symbols.
https://youtu.be/HC6T8GBCqxI
The PopWins can continue to expand for every cascading win generated by one single win. This is designed to improve the game's overall win potential. This is also a slot that offers the 'pays both ways' game mechanic.
Yggdrasil Releases The WildPops Slot Machine That Features The PopWins Mechanic
Players getting a seventh Pop also adds a multiplier. This means that one spin can win big if the Pops do not stop. This will also cause the game's reel grid to expand. If a player scores three winning spins in a row, two random Wilds will be released. This is another way to create more Pops.
The design is a standard five reels. An expansion to seven columns high triggers the Bonus Round. This give players three extra lives to extend playing time. Without these extra lives, a non-win screen would end the multiplier. If that is the case with extra lives in place, one is consumed and a re-spin is awarded. The multiplier will also remain the same during the entire duration of the spin.
Stuart McCarthy is the Head of Partner Strategy and Sourcing with Yggdrasil. He was quoted on the company website as saying:
"WildPops is a fun-filled new addition to the Yggdrasil slot offering and will appeal to a wide demographic of players. Our YG Masters studios continue to push the boundaries of innovation. And AvatarUX is no different with its fascinating graphics. And thrilling PopWins mechanic which has proven very popular with players."
As the Managing Director of AvatarUX, Marcus Honney made the following observation:
"Our latest PopWins game contains all the thrilling excitement of our feature mechanic with a fun theme and massive win potential. Any spin can get the Popping started and give players thrilling experiences. Our partnership with Yggdrasil continues to go from strength to strength. And we look forward to growing it for many years."
AvatarUX was one of the original members of the YG Masters Program. This affords independent game design studios the ability to develop content on Yggdrasil's gaming platform. This has formed more than a few lasting relationships that continue set the standard in modern game design.
WildPops is the third title released through this current collaboration. The first two joint efforts were:
PopRocks
Lilith's Inferno
Each of these slot games went on to attract a large following of players from every region of the world. WildPops has the potential to follow suit. The overall win potential is high with 33,614 different ways to cash in.
The overall Return to Player (RTP) is 96.2 percent. This video slot was first released on July 9. The early reception among the first to play has been excellent. It carries a volatility rating of 146 which is higher than many other Yggdrasil games.
• Source: Newest YG Masters game features thrilling win mechanic From Yggdrasilgaming.com On July 9, 2020.