Welcome to the Sam's Town Hotel & Casino Shreveport review. As with all of our hotel and resort reviews, we discuss the advantages and disadvantages of staying, playing, and dining at this casino resort. Located next to the Red River at the heart of downtown Shreveport, Sam's Town Casino is the second largest establishment of this kind in this city. Sam's Town Hotel and Casino offer its customers a memorable experience with a three-floor casino featuring 24/7 live gaming, luxury rooms and suites, a variety of dining options, performances from first-class entertainers, and a signature spa for full relaxation.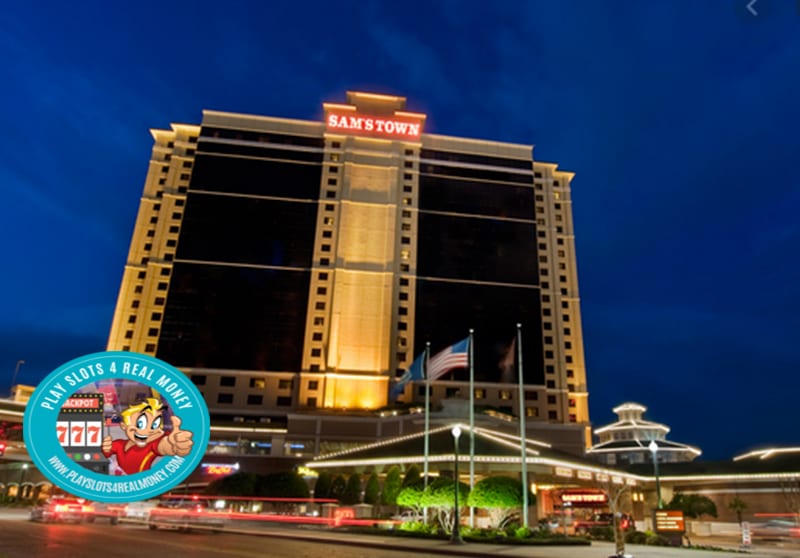 An Honest Review Of Sam's Town Casino Floor In Shreveport
Whatever your gambling preferences may be, Sam's Town Hotel Casino Shreveport Louisiana, located on the authentic dockside riverboat, got you covered. The total of 30.000 square feet of the casino floor features slot machines, video poker, craps, blackjack, roulette, baccarat, and several versions of poker, including three-card poker, Texas hold 'em, and Mississippi stud. The establishment has a total of 1.100 slot machines and 29 table games spread over three floors and available to players at any time of day or night.
There's also a casino bar, located on the second deck, always well-stocked and equipped with bar-top video poker machines. The casino is conveniently located near the Arkansas and Texas state borders and is frequently visited by customers from these states.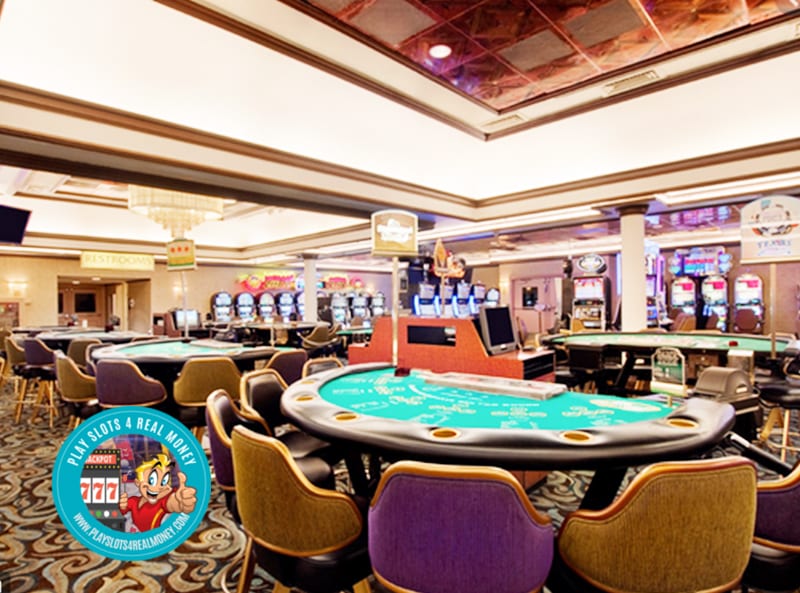 Accommodation
The Sam's Town hotel and casino Shreveport is connected to the 23-story hotel, also belonging to the Boyd Gaming Corporation which owns the casino. The hotel features 514 comfortable and air-conditioned rooms equipped with everything you would expect from a high-class establishment. Each room has a refrigerator, a pillow top bed and premium bedding, safes, coffee/tea makers, Wi-Fi access, and a 37-inch flat-screen TV. If you want some entertainment while resting in your room, paid movies and video-game consoles are also available. Spacious bathrooms have tub/shower combinations, hairdryers, mirrors for shaving and/or makeup, and an assortment of complimentary toiletries. Smoking and special-needs accessible rooms are also available.
Amazing Amenities At Sams Town
Sam's Town Hotel and Casino also features premium dining options and offers a choice of various international and domestic cuisines in four state-of-the-art restaurants. William B's Steakhouse offers a classy dining experience with its elegant interior design, world-class service, and a selection of fine foods. The restaurant prides itself on its premium stakes, fresh seafood, and exquisite wine selection. If you prefer more traditional dishes and experience, you should definitely visit Smokey Joe's Cafe.
With its traditionally Southern theme, Smokey Joe's offers time-tested and beloved dishes from Louisiana, Texas, Oklahoma, and Arkansas. For those in the mood for some culinary exploration, International Buffet offers selected dishes from all over the world. Here, you'll get a chance to enjoy the taste of Asian, French, Italian, Cajun, and Creole cuisine. If you're so overwhelmed with everything Sam's Town Hotel and Casino has to offer and don't have time to sit down for a proper meal, we recommend visiting Java's Deli and get some of their delicious treats to-go, such as selected freshly-baked pastries, hot-dogs, or sandwiches.
Sam's Town Hotel and Casino also has plenty to offer while you're taking a break from gaming. You can enjoy the fantastic live performances of some of the top-rated musicians and entertainers, along with the lively crowd of your fellow gamers. On the 3rd for of the hotel, you find a pampering spa with personnel ready to help you relax in any way imaginable. The spa features body treatments, massage, facials, and pedicure and manicure services. To keep in form while visiting, check out the pool or the top-notch fitness center featuring stationary bikes, treadmills, weight machines, and other standard equipment.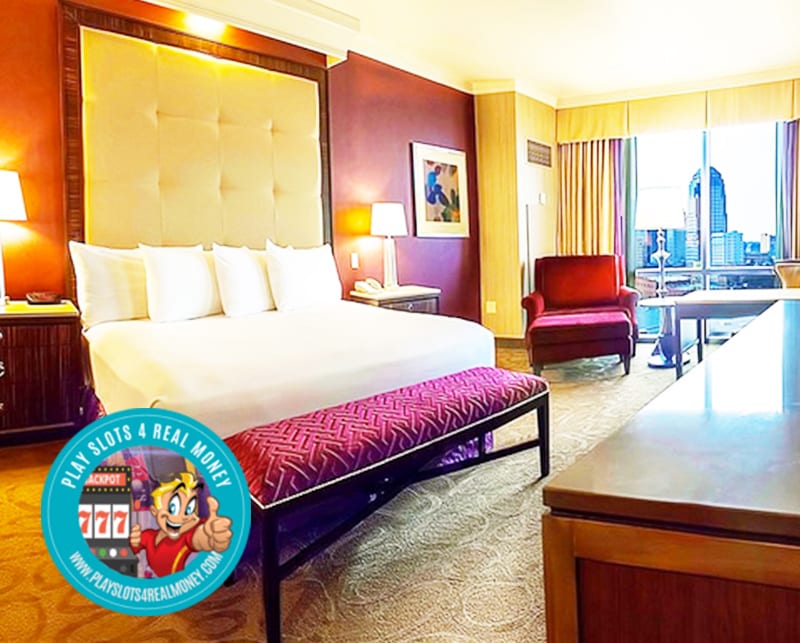 Sam's Town Hotel Casino Shreveport Louisiana Summary
The convenient location of the casino in downtown Shreveport also means that plenty of other city attractions are within walking distance. You can visit Sci-Port Discovery Center and Jubilee Zoo, go for a night out in the Red River district or try water skiing on the nearby river.
How do i get to sam's town casino in shreveport?
Sams Town is located at 315 Clyde Fant Pkwy, in Shreveport, Louisiana. Head downtown near the Red River district if you are coming from uptown. Boyd Gaming is the owner and operator. Contact them at (877) 429-0711 for more information.

The following two tabs change content below.
Donald Sloto grew up in Montreal Canada and has been in the casino gambling business for almost his entire life. He has watched his father work at the Montreal Casino where he has learn a great deal about slot machines, playing poker for real money and several other games. He writes part time for the PlaySlots4RealMoney.com review and gambling news website.
Latest posts by Donald Sloto (see all)