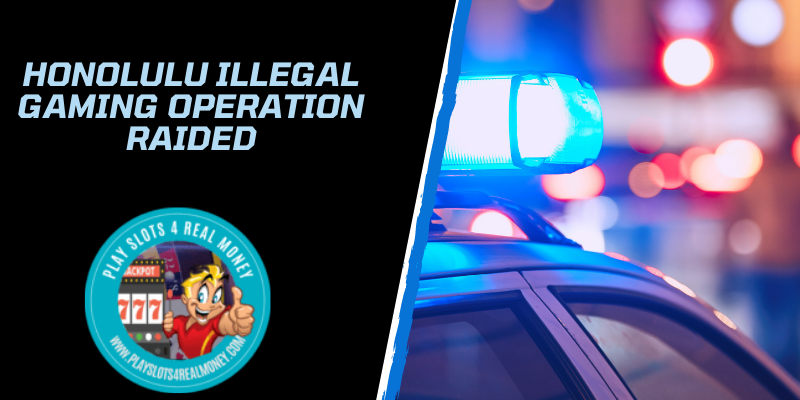 Earlier this month, Honolulu police raided an illegal gambling operation in Kalihi. They seized more than two dozen gambling machines as well as cash during their search.
The search warrant was executed by the District 5 Crime Reduction Unit. Officers with that unit used the search warrant to raid 754 Puuhale Road a little past 9 p.m. at night local time. The Narcotics/Vice Division joined forces with the Specialized Services Division. The District 5 Community Policing Team also assisted in the operation.
https://youtu.be/l5mOHeqWywU
There was one arrest in the raid. An unidentified 50-year old male was taken into custody.
He was being investigated for promoting gambling in the second degree. He was also charged with possession of illegal gambling devices. He was later released after posting $200 in bail.
The local Narcotics/Vice Division operates a 24-hour hotline for tips related to illegal gambling. This hotline also covers any illegal activity that may have been witnessed.
Local news sources with ties to PlaySlots4RealMoney.com included a detailed photo from the raid. The gaming machines themselves have been blacked out. However, you can clearly see a number of gambling devices scattered throughout the room. That picture was provided by the Honolulu Police Department.
Gambling in Hawaii in any form is illegal?
There are no land-based casinos in the entire state. 夏威夷 remains one of the strictest states in the country when it comes to games of chance. Since the state does not offer any form of legal gambling, illegal operations are rather common.
Along with Utah, Hawaii does not offer any form of gambling. This includes a state-run lottery. Even charity raffles are considered to be illegal under current gaming laws.
Given the state's strict stance on any form of gambling, nothing is expected to change anytime soon. Back in 2010, there was a push for legal casino resorts. Yet, lobbying efforts against change were strong enough to end that effort.
Over the past 10 years plus, there have been any number of raids on illegal gambling operations. A major gambling ring was broken up in Oahu in September of 2019. This raid was led by the federal government through the FBI and ATF in conjunction with local authorities. More than 15 suspects were charged and $150,000 was seized in cash.
That raid seized more than 60 illegal gambling machines in two separate residences. As Hawaii's most populated island, there has always been a concerted effort to combat illegal gambling in Honolulu, and Oahu.
The charges in this case were filed on the federal level. A spokesperson for the feds released the following statement:
"With today's announcement of criminal charges, civil forfeitures, complaints and seizures, we're communicating a very clear message to illegal game room owners. Our goal is to take your property through civil or criminal forfeiture. And if you or anyone else you know happens to get a cut of the proceeds of illegal gambling, we'll be trying to seize that too."
This is to be expected given this state's overall stance on any type of gambling activity.

概要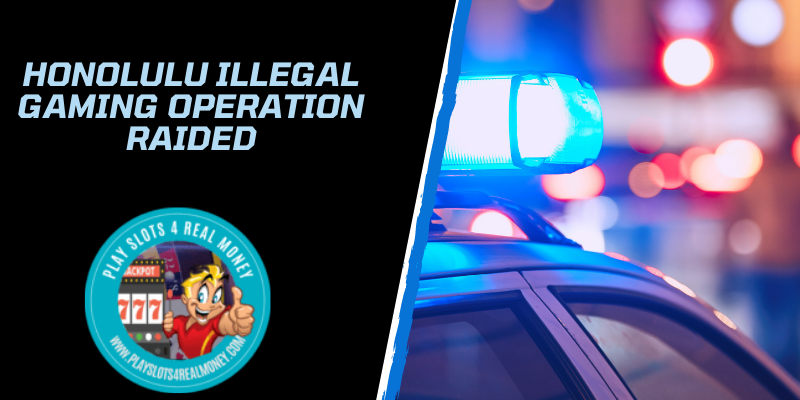 文章名
Honolulu Illegal Gaming Operation Raided
描述
The U.S. Attorney's Office for the District of Hawaii recently announced that a federal grand jury had indicted two men on charges related to alleged illegal gambling and tax offenses in Honolulu, HI. A third man was also charged but is considered a fugitive at this time.
作者
發布者名稱
出版商徽標