About PlaySlots4RealMoney
PlaySlots4RealMoney.com was established in 2012 along with their sister websites AmericanPokerDirectory.com, MLBBaseballBetting.com, Every1bets.com, NBA-BasketballBetting.com, and OnlineBlingo.com. The reason that we established USA online casinos and Sportsbook review websites is because of all of the chaos in the Internet gambling industry. In addition to providing our readers with the best USA online slots to play for real money, we wanted to give everyone in the world detailed and truthful reviews.
Reasons PlaySlots4RealMoney Was Established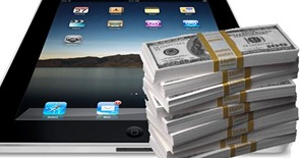 When we first began to write Internet gambling reviews we were focuses on sports because of a situation our friends go themselves in. They had won a lot of money betting on sports and the USA friendly Sportsbook that was advertised on review websites as reputable and trustworthy did not pay. We began to write reviews on Every1bets.com and it quickly took off and we began to get requests for USA casino reviews and reviews for websites all over the country, including Canada, and The United Kingdom. We began to write reviews about poker websites on AmericanPokerDirectory.com and then launched PlaySlots4RealMoney.com.
We launched AmericanPokerDirectory.com because at that time playing online video poker, and Texas Holdem Tournaments for real money was very popular. We wrote casino review on AmericanPokerDirectory.com but discovered that a lot of our readers played slots online for real money exclusively. After speaking with our team, we decided to establish a website that reviewed Internet and mobile casinos with a focus on real money slot machines. Since we established PlaySlots4RealMoney.com we have heard about a new challenge, which is making a deposit with a credit card or debit card. We finally have done our best at separating the good casinos from the bad ones, but now our goal is also to provide information on casino deposits methods. A very big problem in the Internet gambling industry is false advertising in general, however we have found there is a plethora of false advertising when it comes to deposit options and withdrawal methods. Many USA Internet and mobile casinos advertise that they accept American Express, Discover, MasterCard, Visa, and all major debit and credit cards, but the cannot process the deposit. We have found the majority of casinos that accept USA players along with credit and debit cards actually do take debit/credit cards, but are unable to process them. This is why we emphasize how the casino does with processing their credit and debit card deposits along with their withdrawal methods and their payout rates. We hope that the about us section of PlaySlots4RealMoney.com helps you understand the reasons we go into such detail about our real money USA online and mobile casino reviews.