Slot Machine Myths
It is a good thing that you are reading this write-up because it is interesting to learn that there is a lot of misconception about playing slots. You may have heard some slot machine myths, and our goal is to shed light on what is valid and false. People search about slot machine myths every day and it is a very common question among people that play games on the Internet.
Some of the misinformation that is circulating fast out there comes from people who either do not have knowledge of the subject they are talking about or just want to get publicity, quick money and in the end quit the game after feeding you a lot of false information. Therefore, throughout this article, we'll be referring to such misinformation as slot machine myths because that is what they truly are.
What Slot Machines Myths Are True?
It is also important to know from this point that by spending your time inside a land-based casino or in front of your desktop or portable device playing a slot game, you are not doing anything wrong as long the casino facility is licensed to operate and offer the kinds of slots you are playing. Thus one of the favorite slot machine myths is that gambling or slots machines waste time. You may want to spend time reading how slot machines work.
The other thing you need t clear from your mind is that you or someone else for that matter can alter, determine or affect the outcome of a slot machine. The answer to such slot machine myth is a resounding 'NO.' You cannot, or anyone for that matter cannot be able to change or even affect the results of a slot. The results are purely random.
Below is a list of some of the traditional slot machine myths that are circulating. No one knows the reason for such malicious propaganda that you should be cautious about.
Different Times Of A Day Bring Better Luck Than Others
It is a pure lie when someone could even imagine that Monday morning is a better time to play slots than in the afternoon or evening. No single casino can be able to program that.
Casino employees can help in your quest of finding loose card
Casino employees helping you is one of the most illogical misconceptions of the century. Wait a minute! How on earth could you think that the barmaid, the cocktail attendant or a low-level employee of a casino for that matter could in any way know where the free cards are?
If anything, as mentioned in another article here, casinos make money when you lose. They are not in any way interested in your winning. After all, if many people win at the same time, the low-level workers risk losing their jobs.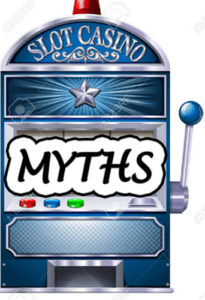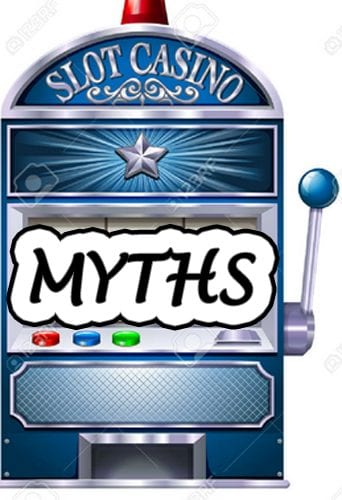 Players Cannot Improve Their Odds Or Chances Of Winning
Improving a player's odds of winning is a very typical question. I mean, how can someone claim that there is no better way you can improve your playing slots performance? It is true that you actually can improve your chances of winning. You see, the simplest thing is to choose slots that have better odds. There are also some low-paying symbols that you are likely to parade on your reels for you to get the prize. Yes, you can improve your performance. There are much more other slot machine myths you can find.