About Our Site & Team
PlaySlots4RealMoney.com is one of the most respected names in online casino reviews specializing in slot games and technologies.
Our team of experts has been in the industry since it started, and this site has been live since 2012.  We provide data driven information to rate and review online casinos and help online players find the right slot games for them. We also provide in depth tutorials on how to make the most of your casino and slot gaming.
Our Aims:
Bring you independent reviews of the best slot sites
Give you all the information you need on each slot game
Tell you where to play and where not to play
Bring you up to date industry news
Negotiate the best welcome and no deposit bonuses for our players
Meet The Team
Whilst many experts have contributed to our site, our main core employees are Rich, Drake, Arnold, Donald, Jack and Penny. Let's find out more about each of them:
Rich Caesar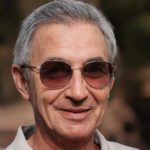 Rich Caesar is our US gaming news correspondent for PlaySlots4RealMoney.com. For the past six years, Rich has covered gaming markets in North America. Rich first joined PlaySlots4RealMoney.com in July 2014.
Rich has written for a variety of gambling related publications over the years, and his work has been quoted in several industry magazines. He is always excited to bring a new perspective on what's happening in the gaming space. We look forward to what he writes for us next! Rich likes to keep updated with the worldwide gaming industry, and he takes special notice of anything new or that might be changing soon.
Rich is originally from the United States but has spent many years living in different countries around the world. He loves anything outdoors and exploring, but he could also spend an entire day fishing on a boat without any difficulty. Currently, he lives in Canada.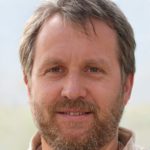 Drake Achilles
Drake Achilles is PlaySlots4RealMoney.com's senior news reporter.
When Drake was growing up, he used to watch his father and their friends play poker in the basement of their home in Denver Colorado. As he got older, he started having poker games with his friends and had a dream to go to the world series of poker.
While Drake was in UCLA, he majored in journalism. He supported himself by playing online poker and in offline games. After putting himself through school, he put linked his favorite hobby and his profession.
Drake joined PlaySlots4ReaMoney.com part time in November 2015 while working on other igaming review portals. After one year, he began to work full time at PlaySlots4RealMoney.com.
When Drake isn't working, he loves to go fishing, go on vacations, and play in basketball leagues. Drake continues to play poker online and is always looking for ways to improve his game.
Arnold Rothschild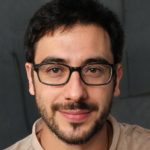 Arnold Rothschild grew up in Brooklyn New York. He started out his gambling career by playing craps on the streets he lived on when he was 12 years old. Arnold got lucky the first time he played and he liked it so much he participated in many games, included poker tournaments.
Arnold's uncle was a pit boss at a popular Atlantic City Casino and would tell him stories about his job when ever they got together. Arnold knew when he was young he wanted to do something with his career involving gambling. He went to school to be a blackjack dealer. Shorty, after, he became a blackjack dealer for a popular AC Casino.
Arnold joined PlaySlots4RealMoney.com part time in 2016. He was promoted to a pit boss but still contributes to PlaySlots4RealMoney.com.
In Arnold's free time, he likes going to concerts, camping, running, and skiing.
Donald Slayton AKA Donald Slotto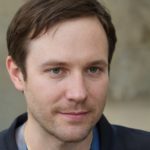 Donald Slayton (AKA Donald Slotto) grew up in Toronto, Canada. He was a shy child but had a handful of close friends.   One of his close friends fathers worked at a boxing gym where professional boxers train.  With an interest in learning how to box, he joined the gym and began training and looking up to professional fighters.
One fighter went on to be a UFC professional fighter (who we cannot name). Many of him friends would place bets on UFC fights and Donald begin betting a little money on fights here and there.
Donald graduated from University of Toronto with a degree in marketing. He worked at one Fortune 500 company for over a decade until the company closed down.  With his love for boxing, marketing and gambling, he decided to put his efforts into marketing for the online gambling industry.
Donald started covering promotions and some news stories for PlaySlots4RealMoney.com in 2016.  He brings a plethora of knowledge from his personal gambling experiences.
In Donald's free time, he enjoys spending time with his family, gardening, boxing, martial arts, and bird watching.
Jack Goldstone (AKA Jack Gold)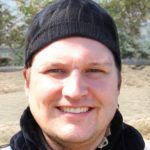 Jack Goldstone grew up in Poland in a very small and Suburban town until he was 7 years old when his family migrated to San Francisco, California where his grandparents lived.  He spent a lot of time with his grandfather, who taught him how to play poker when he was very young.  Having a fascination with video games and their graphics, he enjoyed poker and always thought on how he could use his skills for video games.
In high school, Jack and his friends would spend hours playing Nintendo and Sega Genesis. He began to ask his friends if they would like to place a wager on the outcome of the game (and this was way before esports betting). He felt it made the games even more exciting and eventually taught his friends how to play poker.
Jack put his himself through San Francisco State University by playing in poker tournaments in the San Fransisco area. While he was a junior in 2015, he joined PlaySlots4RealMoney.com to cover poker news and eventually started to cover the entire igaming industry.
Since then, Jack has graduated from San Francisco State University with a degree in finance and began to start his career trading stocks and continuing to work at PlaySlots4RealMoney.com. In Jack's free time, he likes to cook (specifically grill), play paintball, and wine tasting.
Penny Cleobury AKA Penny Cleopatra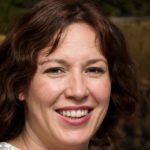 Penny Cleobury was born in Oklahoma City to an affluent family that loved to travel. She has two sisters (one of them is a twin) growing up and was very competitive with them about who got the best grades.  Their competitiveness didn't stop with school work as they all play soccer, tennis, and ran track.
Penny and her sister went to NYC to get a degree in finance with the goal of working at a large hedge fund.  During college, Penny met her future husband who grew up and still lives in Las Vegas. After visiting her future in laws, Penny was fascinated with gambling and always looked up to her (soon to be) father in law, who was an executive for a large casino resort.
After graduating college, she went onto marry her husband and moved right outside of Las Vegas. She started to look for a job as an Executive Casino Host. She got a job within one month and loved the industry.  In her free time, she began writing for PlaySlots4RealMoney.com in 2016.
In Penny's free time, she enjoys writing in her journal, quilting, playing chess and practicing Tai Chi.
Playslots4RealMoney Uses A Proprietary Rating Methodology
When gambling online it is essential that t you trust the site, and know that it's a reliable casino experience.  The review team at Playslots4realmoney.com has over ten years of experience reviewing and rating real money casinos. As a result, we have fine tuned our methodology that helps us ensure our players are able to play slots in a fun but more importantly safe way.   Below are just a few of the many steps we take to ensure your safe experience.
1. We Run Thorough Background Safety Checks On Every Casino We Review
We do a very thorough background before even playing at a site. The background check will identify the casino owner.
It will also reveal whether the casino trades publicly. We also check on key points that go to show if the players can/ should trust a casino.  This is easy to confirm by reviewing the casino license or online gambling site.  Security is also critical (for your data and money). To perform a security check, we check the connection between the website and software encryption. They usually secure this over SSL
2. We Check The Full Process For Depositing Of Funds and Customer Support
We want to ensure a casino makes it easy to deposit and easy to cash out. To do this, they should make it very easy to deposit. To check on this, we verify and check the acceptable deposit methods to ensure they are the most popular.  People use payment methods such as Visa, MasterCard, bank transfer, PayPal, and Neteller.  While on this step, we get in touch with customer support anonymously. We usually have very specific questions and queries.
3. We ensure the Cash Out Process is Quick and Secure
This is usually the last step in the review process. It also is the most important for every online casino enthusiast.  We deposit funds.
After that, we try the different online casino games such as slots, table games like blackjack, baccarat, roulette, craps or poker.
Then we check how easy it is to get hold of your funds. If the casino makes it difficult and/or is slow to do this, we don't recommend them here.
4. Our Proprietary Scoring System for Each Casino
After passing the review, we give a final score and give a detailed report of what we find. We do follow up every three months and make an update on our when necessary.
PlaySlots4RealMoney insists on transparency, and as an example, we list the good and bad points of the casino.
5. Blacklisted Casinos
Whilst we want to bring you the best and safest online casinos, it's also important to show you sites to avoid.
You can find the full blacklist here. These might be sites that are known as scams, are late to cash out, or simply don't provide the quality of service we look for.
We would love to hear your feedback about Playslots4realmoney.com.  If you have any suggestions for or comments, please contact us.
For general inquiries you can email us at cory@playslots4realmoney.com or fill out the form on our contact us page.
Company: PlaySlots4RealMoney LLC
Address: First Edmonton Place, 10665 Jasper Ave 14th Floor, Edmonton, AB T5J 3S9, Canada
Phone: 1 780-783-0300
Email: Cory (at) PlaySlots4RealMoney.com