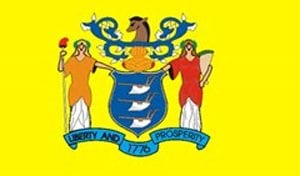 Monday, May 22, 2017, is a day for New Jersey residents to remember. This day, the State Assembly passed the bill that if passed the way it is, will give Jersey residents a chance to enjoy Daily Fantasy Sports.
What the law means is that people have been given a chance to play DFS from a casino of their choice without any worry.
Operators too will benefit a large way: they will not be required to pay as much tax as that is expected of other gambling games because the game will be classified as a skill game.
On Monday, many assemblymen and women voted for the bill by-passing by a large number those who opposed with the record being 56 – 16.
Vincent Mazzeo, a Democratic Assemblyman, said that by the casino bill getting the favor of the Assembly, it means it is the right time to make decisions and pass legislations that focus on giving people more freedom at the same time allowing the state to make real money from the gambling sector.
His general and noble opinion is gaining much support throughout Trenton statehouse.
Now that the Assembly has accepted the casino bill number 3532, what next? If the bill is made into law, DFS will no longer regulate by the same body that regulates other gambling sports and activities. Rather, it will be under the regulation of the state's Consumer Affairs Division.
The Assembly's move to accept the proposal of making DFS a non-gambling sport is bringing closer the number of states which have classified DFS as games of skill to 11. Currently, there are 10.
Assembly Bill 3532 was authored and sponsored by Assemblymen John Burzichelli of Gloucester, Ralph Caputo of Essex, and Atlantic City's Vincent Mazzeo.
Speaking of the efforts and the outcome of the overwhelming vote that saw the proposal go through, Mazzeo said that a lot more is expected to come out of the Assembly's decision.
"The future of DFS sub-industry is bright. It is growing fast. It is the right time that our state enters into a fold like the rest that has done so already. The remaining part now, if all goes as planned, is to come up with regulations that aim at streamlining the sector," Mazzeo said. Mobile Gambling To Shoot To Over 164 Million Users By 2018.
The DFS requirement as per Assembly Bill 3532 is that casino operators will be required to cough out some 10.5% of their total revenue collection from the daily sports to the state.
The estimation is that all casinos in NJ will generate about $6.6 million per year. This money will boost important development projects.

Summary
Article Name
New Jersey State Very Close To Legalizing DFS
Description
What the law means is that people have been given a chance to play DFS from a casino of their choice without any worry.
Author
Publisher Name
Publisher Logo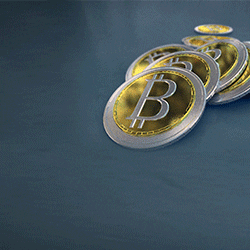 Tagged with: 2017 • mobile casino • News • online gambling • Politics • USA Casinos