Last fall, Pennsylvania became the fourth state in the United States to add online gambling to its already profitable lineup of brick-and-mortar real money gambling casinos scattered across the state. Pennsylvania casinos got their start in horse racing tracks such as Penn National and Philadelphia Park and they were expanded to stand-alone operations in major metropolitan areas along with resort communities such as the Poconos.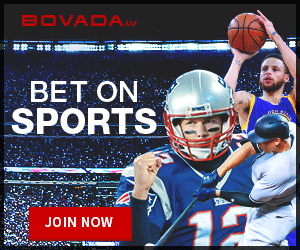 When Does Pennsylvania Move To The Forefront Of Online Casino Gambling?
As the next evolution in legalized casino gambling, the state approved online operations in the fall of 2017. Since then, the Keystone State has positioned itself as one of the more progressive states in the country when it comes to pro-gambling legislation. While every facet of the PA gambling industry is heavily taxed and regulated, it has also provided a financial boon to the government's coffers, while also providing some tax relief to property owners in the state.
New PA Casino Law?
The new law that was passed last October as part of a more comprehensive gambling expansion bill adds online poker, online casinos, Internet lotteries and daily fantasy sports to the legal gambling activities that can take place within the state's borders. Above all, it appears that video gaming terminals (VGTs) are permitted in truck stops along with the expansion of 10 satellite casinos. These are described as smaller land-based casinos with anywhere between 300 and 750 slot machines with some offering as many as 30 table games. The licenses for the expansion into satellite casinos were awarded through live auctions that started earlier this year.
Massive Casino Gambling Expansion In The Keystone State
This massive expansion of gambling opportunities within the Keystone State could take things one step further with the recent US Supreme Court ruling that gives individual states the right to govern legalized sports betting within its borders. PA was one of 20 states that already introduced legislation on this issue well in advance of the high court's decision earlier this month.
Gamble Real Money Online At Philadelphia and Pittsburgh Casinos?
Above all, Philadelphia and Pittsburgh casinos are lining up to introduce sports betting in conjunction with the overwhelming popularity of each cities sports franchises in the NFL, NHL and Major League Baseball. Philly has the added attraction of the 76ers as an NBA franchise. Sports betting could also be offered at the state's racetracks. The Pennsylvania Gaming Control Board will oversee any expansion into legal sports betting. The price tag for the casinos interested in adding a sportsbook to the mix has already been set at $10 million.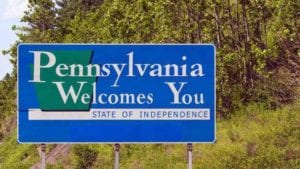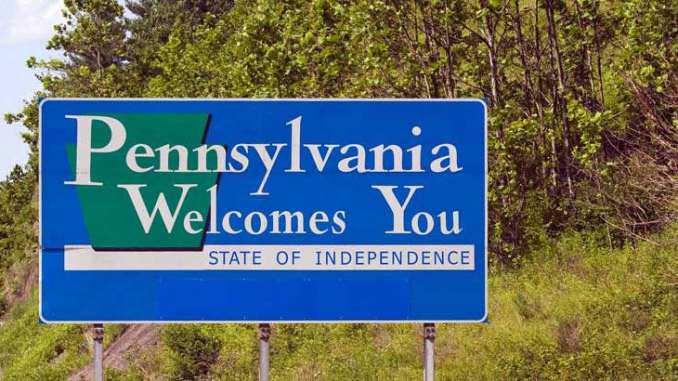 ✓ Articles That May Interest You ·
When Is Pennsylvania Moving To The Forefront Of Online Casino Gambling?
The expansion into online gambling has had its issues along the way. This was mainly due to the hefty licensing fees along with the state's proposed 54 percent tax rate on slots. The rate for online table games and poker was set at 16 percent, while operators of daily fantasy sports will pay a tax rate of 15 percent. The proposed tax rate for sports betting is currently set at 36 percent.
House Bill 271 also established three different licenses for online slot machines, online poker and other peer-to-peer online games and house-banked games.

Summary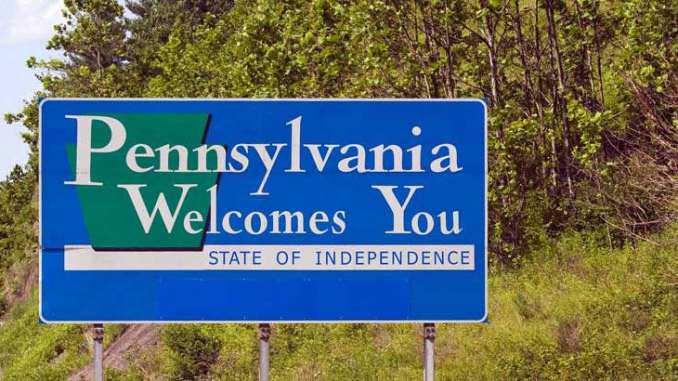 Article Name
Pennsylvania Moves To The Forefront Of Online Casino Gambling | News
Author
Publisher Name
Publisher Logo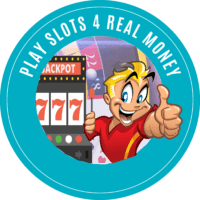 Tagged with: 2018 • News • online gambling • Sports Betting • USA Casinos