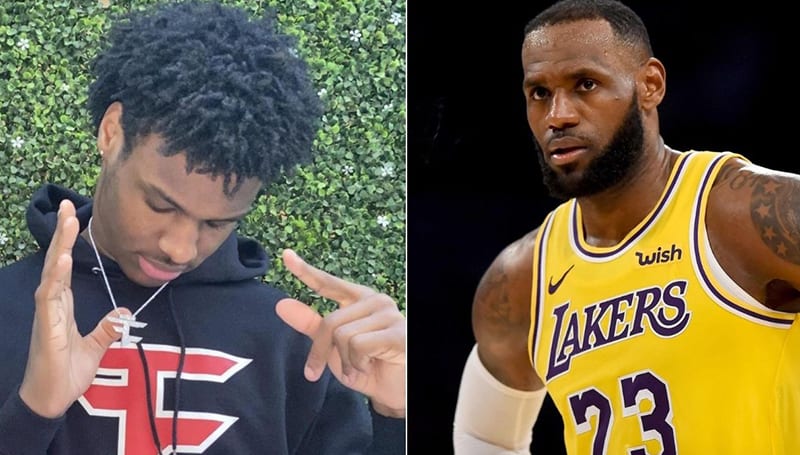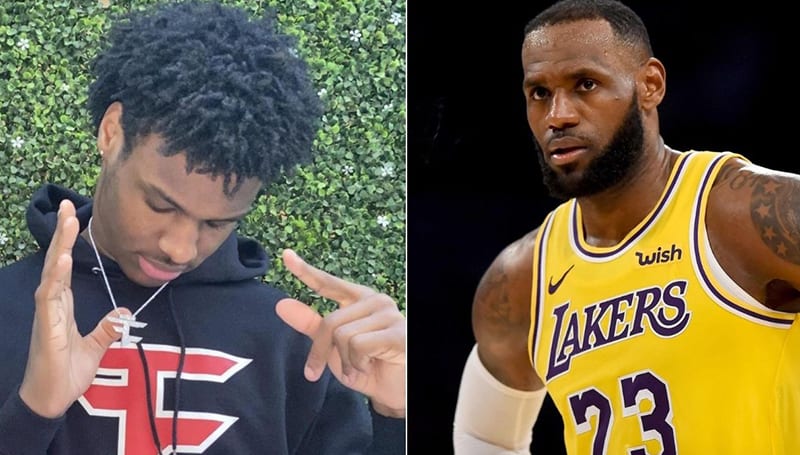 LeBron James has become one of the most famous basketball players in the history of the NBA. Many fans will make the argument that he is the best to ever play the game. Letting that debate rage on for now, the next generation of the James' family is ready to make his mark. Known as Bronny James, this is LeBron's oldest son. He has already made his mark on the basketball court as a sought-after high school recruit. Interestingly, it seems he is looking to compete on the eSports level as well.
When Will Bronny James Enter The Realm Of Professional Esports?
Bronny has decided to join the professional ranks of esports. It was recently announced that he will be part of the FaZe Clan gaming franchise. The 15-year old will join the roster using the tag "FaZe Bronny."
His basketball recruiting class is 2023. Located in Los Angeles, Bronny is a member of the Sierra Canyon High School team. As a top basketball prospect, he has also impressed esports insiders with his video game skills.
FaZe Clan has been tweeting out the news since the original announcement on Aug. 30. The esports franchise has also put together a video clip touting those skills. The video was posted on Twitter. It shows Bronny playing games such as Fortnite and Call of Duty: Modern Warfare.
The promotional video also added a few clips of his best moves on the basketball court. He may still be in high school, but he is socially connected. Bronny has already created a very strong social media presence for himself. He reportedly has 4,300 followers on TikTok.
An Interesting Find: Formatting The 2021 Call of Duty eSports Betting League
His main presence is on Twitch as a major streaming platform for esports.
His followers at Twitch number more than 331,000. This online gaming platform is used to both play in and watch esports competitions.
The FaZe Clan is no stranger to high-profile athletes. Pittsburgh Steelers' wide receiver JuJu Smith-Schuster joined the team in 2018. Philadelphia 76ers star Ben Simmons became part of the clan last month as well. His role is multi-purpose as an investor, ambassador and content creator.
Tie-ins between traditional sports and esports will most likely continue. The coronavirus pandemic shutdown just about every major sports league and sporting event in mid-March. This opened the door for esports on two major fronts.
A MUST READ: Esports Betting Postseason Competitions Light Things Up for Fans With Call Of Duty Postseason.
The first was actually participation in the games. This includes the amateur level as well as the professional ranks.
The next was actual viewership. Esports has always enjoyed a large following of gaming fans. Without daily MLB, NBA and NHL games, esports competitions helped fill the void with traditional sports fans.
Many of the newly added fans from March may have already abandoned esports. Their attention has been diverted back to live games in those three traditional sports leagues. However, esports did gain enough full-time converts to move forward as a legitimate force in the sports industry.
Another offshoot of increased viewership of esports professional events was betting on those events. That has dropped off as well but the competitions remain on the board at most online sportsbooks.