Casino Blacklist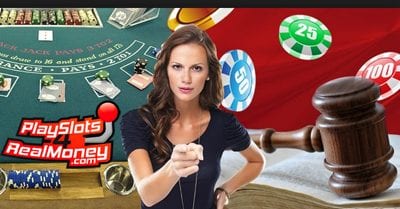 Welcome to the casino blacklist section. It is essential for players to know about Blacklist and rouge casinos. First of all, PlaySlots4RealMoney is a review and rating site. We provide ranks and gambling news.
Above all, we did not want a Blacklist/rouge section. Unfortunately, we received too many complaints. We had to address the issues we heard.
Official Casino Blacklist & Rouge Online Casinos
More Rouge And Blacklist gambling sites are below.
BitBET.
SportsBettingOnline ag.
PlayBlackJack com.
BetOWI.
Classy Coin.
Grand Macao.
Casino Titan.
Slot Jungle.
WinPalace.
GrandParker.
OnBling.
LocoPanda.
Slot Of Fortune.
Golden Cherry.
Jackpot Grand.
The Main Objective Is To Help
Our goal was never to have a blacklist. Our responsibility to readers to tell them about the feedback we receive. We post on Twitter and Facebook and receive the best feedback. PlaySlots4RealMoney does not like using email due to spam.
File a complaint by heading to our Facebook and Twitter page. We want to hear about good and bad experiences. Also, we ask permission before we publish players feedback on our site.
Wagering requirements seem to confuse people. There have been many times when gamblers file a complaint they cannot cash out. If they had read the terms and conditions of the bonus promotion, they claimed they would not have an issue.
PlaySlots4RealMoney is not defending the gambling site. We have seen too many instances where players get angry about cashing out their winnings. Later they find out they agreed to the terms and conditions. We encourage readers to print out the TOC and read the fine print.
Learn How To Serach For Reputable Casino Sites
Above all, our goal is to find reputable USA online casinos. We strive to help players find good payout options. Also, make sure that their customers and affiliates get paid within that month.
Most importantly, there are two companies we want to address. Affactive and Revenue Jet were the worst casino owners. Have you heard of Classy Coin, Grand Macao, or Casino Titan? They owned those brands!
Slots Jungle, WinPalace, and GrandParker
Also, Slots Jungle, WinPalace, and GrandParker were the worst casinos. Affactive and Revenue Jet own them. OnBling, LocoPanda, and Slots Of Fortune are on the list. Most noteworthy, Golden Cherry and Jackpot Grand were the most notorious.
Slots Of Vegas Casino Is Blacklisted & Officially Rouge
As a result, you can play online slots for real money with confidence. Are you having online casino troubles? Most importantly contact us. Hence, send us a message through Twitter.
Casinos cheated USA Online Slots players. Slots Of Vegas customers have been having problems. They delayed payments for over a year. Furthermore, Slots Of Vegas eventually paid customers. Above all, they paid them after they acquired Raging Bull casino.
Learn How To Spot Cheaters
If you are looking to play online slots for real money at a reputable, dependable, trusted and licensed USA online casino to stay away from Slots Of Vegas Casino as well as Club Player, CoolCat, Dreams, Palace of Chance, Prism, Ruby and Wild Vegas. We strive to provide accurate and honest USA Online casino reviews
Please feel free to head down to the search box where you can search through our entire USA online gambling and real money slots database of reading the article about why We Are Your Desktop & Mobile Real Money Gambling Solution. Enjoy the Diamond Mine Deluxe video below.
Certainly, Do you want to know about other sites on the casino blacklist? Also, we included Sportsbooks. Therefore, people that bet sports can get clarity. Hence, BitBET and SportsBettingOnline ag are on the casino blacklist.
Most Sites Added To The Casino Blacklist
First of all PlayBlackJack com, BetOWI, BitBET and SportsBettingOnline ag are the same owner. Above all, these US Bitcoin casinos are Sportsbooks. Also, they are Racebooks that have Live Casinos. Hence, stay away from them. As a result, the odds are that you will never see your money.
First of all, If are you looking for a trusted casino? Remember, we base our ratings on actual feedback. Hence, find ssafe American gambling sites. Above all, play the besten Online-Slots for real money. In contrast, find the biggest progressive jackpot slots. Hence, take a look at the USA Bitcoin casinos site section.
Most importantly, PlaySlots4RealMoney.com is a site you can trust. Above all, we take the players side. Also, we base our reviews and ratings on real feedback.
Similarly, we use the feedback we receive to rank sites. Above all, we hope you have a good experience. Furthermore, we find trusted casinos. Also, we make sure casinos have a license. Las Vegas USA casino has always been an extremely reputable company that we have never received a complaint.
As a review website, we always had high hopes that we would not have to talk negatively about a company. Our goal was to only list brands that were credible and fully-licensed. Having said that, over time some companies have shown themselves as bad actors in the industry. When we hear a complaint, we take it very seriously to the point where we completely blacklist rouge sites. However, some sites have taken steps to make amends by paying their players back. In the future, PlaySlots4RealMoney.com may have "online casinos that are on a probationary period". However, at this time we are not adding that section.
Zusammenfassung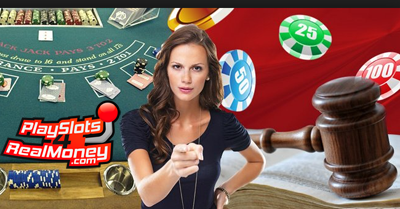 Artikelname
Casino Blacklist | Rouge Online Casinos | Avoid Rouge Casinos
Beschreibung
Casino Blacklist & Rouge Online Casinos. Find Reputable USA Online Casinos To Play Slots For Real Money. Casino Blacklist & Rouge Casinos
Autor
Name des Herausgebers
Spielen Sie Slots 4 um echtes Geld
Publisher-Logo