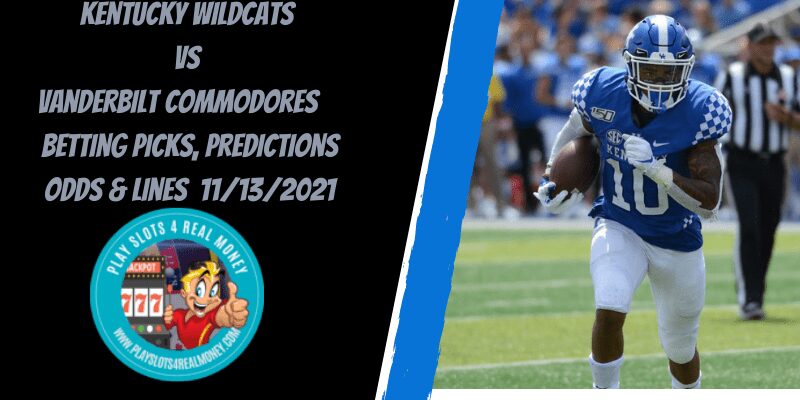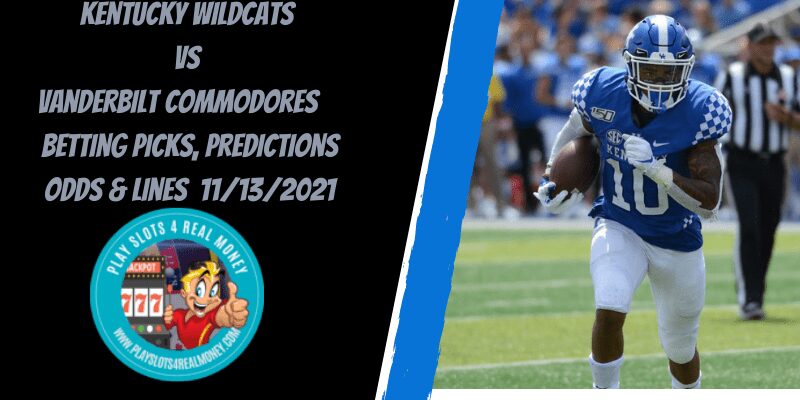 The college football betting action continues with Week 11 matchups on Saturday, November 13, so we provide you the best Kentucky vs. Vanderbilt betting pick and odds as the Wildcats take on the Commodores at Vanderbilt Stadium in Nashville, Tennessee in the SEC bout.
Kentucky Wildcats vs Vanderbilt Commodores Betting Odds & Line Movement
The Wildcats try to win their sixth consecutive game against Vanderbilt. SportsBetting.ag Sportsbook opened the Kentucky Wildcats as a 21-point favorite, with the over/under set at 52 points.
Notes On The Kentucky Wildcats
The Kentucky Wildcats are now on a 3-game losing streak. They lost to Tennessee 45-42. It was a tough game, but Kentucky had 612 total yards and 35 first downs.
Kentucky held the Vols to 461 yards and 17 1st downs. The Wildcats had the ball for 46 minutes. Junior QB Will Levis led all his teammates with 372 yards, 3 touchdowns, and an interception. Chris Rodriguez Jr., also a junior, had 22 carries for 109 yards.
The Wildcats are scoring 28.7 points per game on average. They score 212.8 passing yards and 180.8 rushing yards per game, which is good for 51st in the country, but they also yield 230.2 passing yards and 119.3 rushing yards in return, which puts them at 54th in the country.
Notes On The Vanderbilt Commodores
The Vanderbilt Commodores are coming off a bye, hoping to end their four-game losing streak. In week 9, they lost as 16 point underdogs against the Missouri Tigers and fell to 0-5 in conference play.
It was the fourth time in a row that the Commodores lost. They allowed 502 yards and 380 yards on offense. The Commodores were close to an upset, but they lost by two points with three minutes left on the clock.
Mike Wright, who is in his second year in college, went 14-of-28 for 122 yards, three touchdowns and an interception. He also had 14 carries for 152 yards. Vanderbilt has struggled to score points so far this season. They are ranked 128th in the nation with only 14 points per game. They are ranked 117th
Pick & Prediction: Kentucky Wildcats -21.0
The Commodores are the worst team in the SEC. Three of their last five losses were by 39 points or more, so I think that the Wildcats will win and cover a 21-point spread.
The Kentucky Wildcats will defeat the Vanderbilt Commodores by a score of 56-6. The Commodores give up 5.4 yards per carry, and I'm forecasting the Wildcats to bounce back from their distasteful performance against Tennessee and stifle Vanderbilt on offense.
The Commodores had two weeks to prepare for this football game. I think they will score a couple of touchdowns and break their losing streak. On the other side, the Wildcats will be fired up for this game too, and the visitors shouldn't have any problems moving the ball against Vanderbilt.
Kentucky's offense will be too much for Duke. Duke has given up 37 or more points in three of their past four games, and Kentucky and Duke combined for 73 points last year. The over is 3-1 in their past four games.