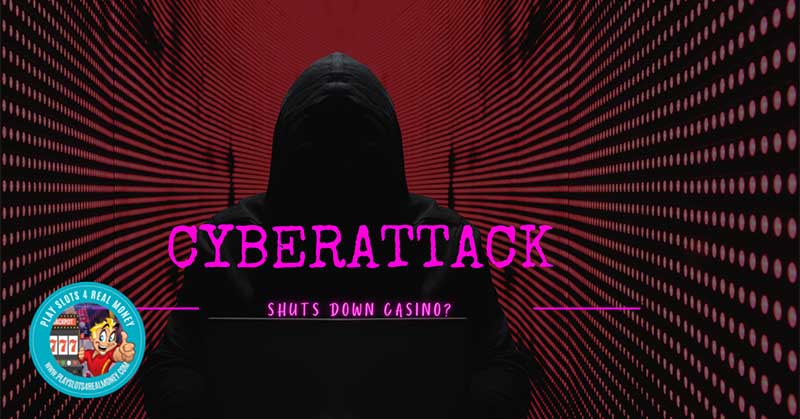 Cybercrime is always a concern with every industry operating online. The casino industry can be especially susceptible to these types of attacks. One recent victim was the Cache Creek Casino in Brooks, California. The incident took place towards the end of September. The casino needed to close due to the ransomware attack. An in-house IT staff has been taking preventive measures against future cyberattacks.
How Did Hackers Launch A CyberAttack That Injected Malware That ShutsDown Cache Creek Casino In North California?
This was an external attack on the casino's computer system. A casino spokesperson confirmed the cause shortly after the attack took place. They said it had been traced to an "external attack on our computer network." This caused a major disruption that forced the casino to close. The investigation is ongoing at this time.
The statement went on to add:
"The privacy of our guests and employees is our highest priority. And we want to make certain they have some peace-of-mind. We are working closely with independent experts who regularly investigate incidents of this type. To determine any risks to data security. Attacks like these are significant and can take weeks to research thoroughly."
The casino spokesperson also commented on personal data for guests or employees. If they were exposed due to the recent attack "we will notify affected individuals in writing."
Additional information released by the casino stated:
"To further reassure our community, we repeat our commitment to continued full pay and benefits to our employees during this time. Whether they have been asked to report for their regular shifts or not."
The casino decided to remain closed in the short term. Technicians were tasked with fortifying the property's infrastructure.
It was also busy trying to restore all operations. Also, part of the statement were comments on cybercrime in general. The casino addressed this as follows:
"Unfortunately, and as reported in the news, these computer attacks are becoming increasingly frequent. With major banks, a large healthcare company and a well-known Las Vegas casino becoming recent targets. We will be stronger from this. And we will remain vigilant in protecting our operation from these network predators. We are undaunted in our commitment to the security of our organization and the future of our business."
This is not the first technical issue Cache Creek Casino (not be to confused with Wind Creek ) has faced in recent weeks. There was an unforeseen closure earlier in September due to a systems failure.
During the recent closure, the Yocha Dehe Golf Club was able to remain open. The Cache Creel Mini Mart was also open for business.
They could only accept cash transactions. The fuel pumps were not operational.
It has been a tough year all around for the Yocha Dehe Wintun Nation as owners/operators of the property. The casino was closed for three months due to the coronavirus pandemic. It was permitted to open on June 8 under stringent health protocols.
Located in Brooks, this is one of Northern California's largest casino and resort destinations. The casino floor is expansive with 2,400 slot machines and 122 table games. The hotel has 200 rooms and there are nine restaurants.
• Source: Cyberattack shuts down Cache Creek Casino From Eastbaytimes.com On October 1, 2020.
Tagged with: Crime • News • USA Casinos