Fresno Casinos
If you're wondering if there are casinos in Fresno, of if you can gamble online from there, you're on the right page.
There is just one casino in Fresno: the Club One Casino.
This facility does not have slot machines, but it does have a number of gaming tables, including blackjack and roulette. Read on to find:
Casinos Near Fresno
The Table Mountain Casino is 19 miles from Fresno in Friant. With more than 1,000 slots and poker video games, this casino will greet you with open arms.
There are several gaming tables available, including Blackjack, Spanish 21, Fortune Pai-Gow, Mini Baccarat, Mystery Card Roulette, Three Card Poker, Ultimate Texas Hold'em, Casino War, Card Bonanza and Double Deck Blackjack.
Best Fresno Gambling Sites
Accepts USA Players
Sportsbook
Racebook
Live Dealer Casino
Wide Variety Of Games
Great Software
Customer Service
Accepts USA Players
Unique Casino Games
Excellent Software
Great Customer Service
Fast Payouts
Live Chat
Amazing Bonuses
If you're wanting to play at an online casino from Fresno, we recommend BetOnline. You can read our full BetOnline review but the cliff notes are it's one of the best US-friendly casino sites online.
Our reviewers highly rate it for its range of deposit options, massive range of casino games, and some truly world-class customer service.
Other great options include:
With all of those Fresno casino sites we've brought you the very best casino welcome bonuses you'll find anywhere.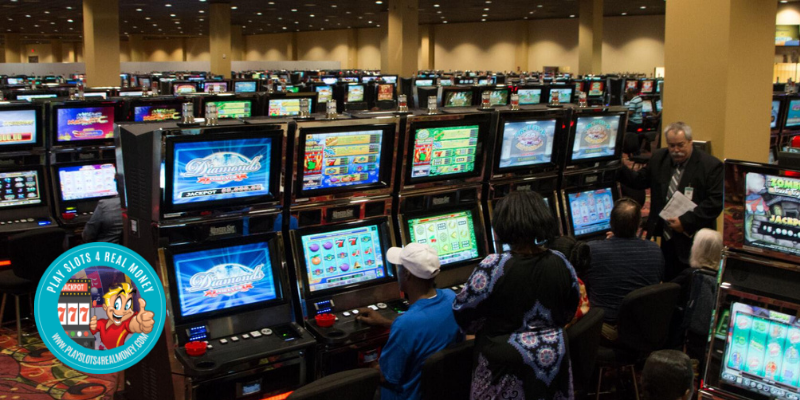 List Of Casinos Near Fresno, CA + Map
The Fresno region is home to four of the 41 casinos in Northern California.
Four casinos in the region are 40 minutes from downtown. To be clear, we're talking about slot machine-equipped casinos here. But you'll also find blackjack, roulette and your other favorite casino games there too.
There are two card rooms to play video poker in addition to Fresno's four-area casinos.
Here is a list of casinos near Fresno, in order of how close they are to downtown. Information on cardrooms is further below.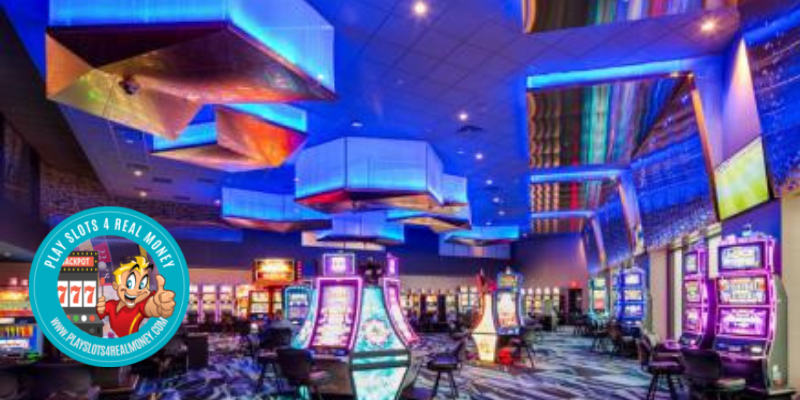 Table Mountain Casino
The trip from downtown Fresno to the northeast is approximately 30 minutes, but it can be much longer during rush hour or construction delays.
This is a casino with about 2,000 slot machines that does not include a hotel.
The casino's 40 table games include Casino War, Fortune Pai-Gow,  mini roulette, Ultimate Texas Hold'em, as well as a new commission-free baccarat game called Dai Bacc.
Table Mountain also features 10 table poker tables in their 10-table gaming room, as well as weekly tournaments and splash-the-pot type of offers.
The bingo hall has a capacity of 700 people.
The Mountain Feast Buffet, Eagles Landing restaurant, and a 24-hour café are the three dining choices at 'The Plateau.' There is a concert hall where some big name artists perform (such as Peter Frampton), as well as an 18-hole golf course.
Gamblers of all ages are welcome at this casino, however alcohol is not served.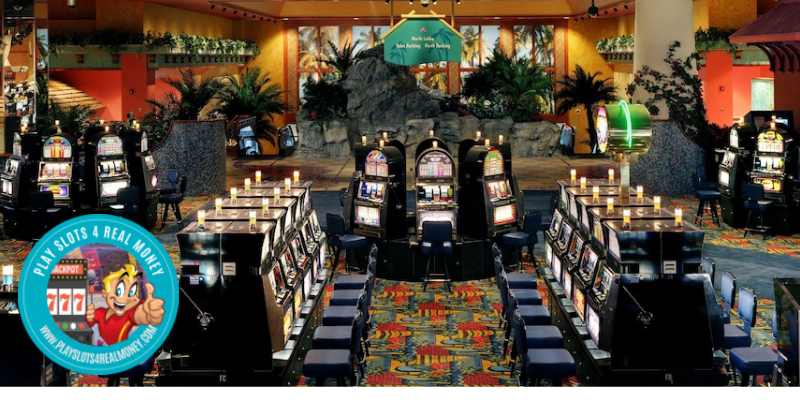 Chukchansi Gold Resort & Casino
Chukchansi is located 35 miles north of downtown Fresno, and it's easily accessible to Yosemite National Park. On Friday afternoons, the trip up Highway 41 to the resort takes between 40 minutes and an hour or more.
Chukchansi is a 400-plus room resort with a mountain lodge appearance and feel that includes several restaurants, a spa, entertainment options, and an indoor/outdoor pool.
The casino floor has 1,800 slot machines and over 100 video poker machines.
No bingo or poker room here (nor craps), however there are 36 table games, including Mini-baccarat, Pai-gow, etc. In addition to blackjack, there's "Richer Roulette," which is basically traditional roulette with cards.
There is a big concert space outside, and inside there is a place with live music and comedians.
Chukchansi has a lot of restaurants. They include a steakhouse, a buffet, an Italian restaurant, and more. There is also both a bakery and coffee shop.
To play at Chuckchansi Gold Resort & Casino, you must be at least 21 years old.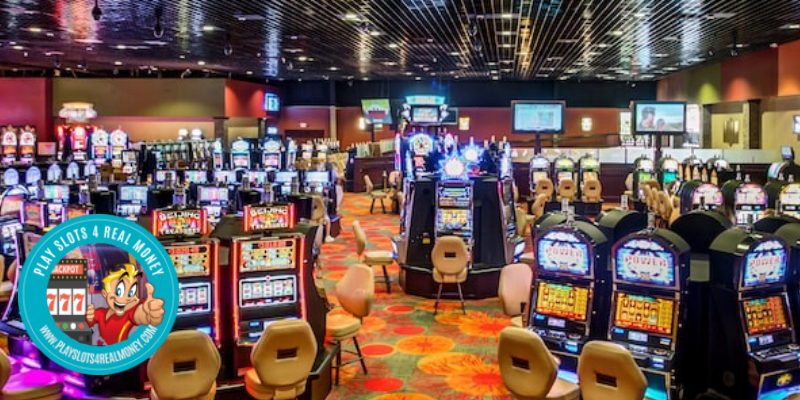 Fortune Pai Gow At Tachi Palace Hotel & Casino
Tachi Palace indian casino is located about 39 miles south of Highway 41 in Lemoore, California.
There are two casinos here: Casino of the Moon and Casino of the Sun, with a combined 140,000 square feet, 2,000 slot machines, and 25 table games.
The following are some of the most popular games: blackjack, Spanish 21, and so on, with limits starting at $5. Craps and roulette are not accessible here. On the third floor, you'll find a 7 table poker room with high-hand and ace cracked bonuses.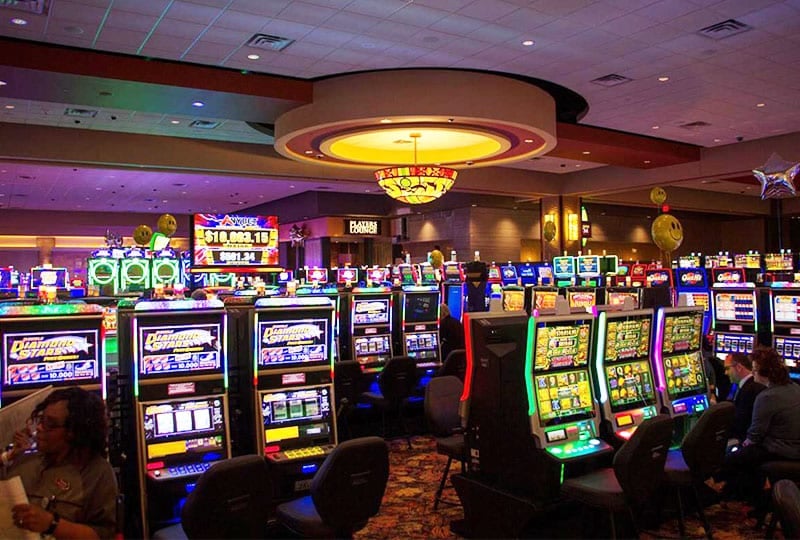 Play Slot Machines Mono Wind Casino
This is a tiny slot-only place located 39 miles northeast of Fresno. It takes around 45 minutes to get there by car. Other than 300-plus slot machines and a restaurant, Mono Wind has little else to offer.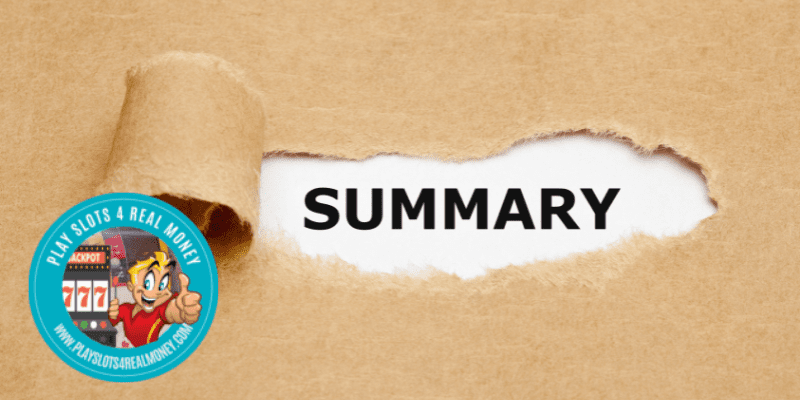 Summary
For the gambler fans, there is a Texas Hold'em poker room with tables. Regular tournaments are held by the casino. There are two restaurants (a buffet and a classic restaurant) as well as one café in this indian casino.
In California, Fresno is located in Fresno County (CA), and the population of this city is 509,000 people. You should visit the Chaffee Zoo with your kids if you have time.
You'll see leopards, giraffes, zebras, and other animals galore!
The Forestiere Underground Gardens was built by an Italian immigrant, Baldasare Forestiere, and is a unique site in the city of Fresno. If you're visiting Fresno, make sure to pay it a visit!
The Fresno Art Museum will be visited by art lovers. It's a modest museum, but there are some fascinating works to look at.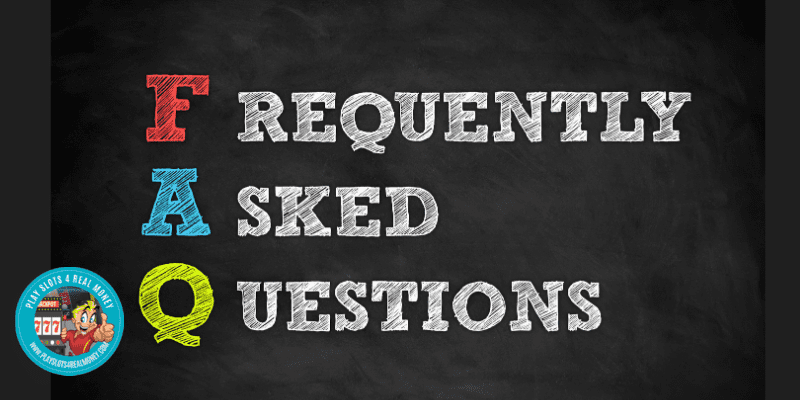 FAQ
Is the new Table Mountain Casino Open?
All of our gaming halls have been built to entertain a wide range of people, from one room to five stories in the city center. There has yet to be an official Grand Inauguration.
Is Table Mountain Rancheria open?
Designed to provide sane video games at affordable costs for existing casino visitors.
What happened at Table Mountain Casino?
According to authorities, a motorist struck two men and stabbed one woman in the head near Table Mountain Gambling Center early Thursday morning. The death occurred at 10:00 p.m. on Thursday. The California coroner has determined that a 33-year-old woman died as a result of her injuries, according to Friday's update. She succumbed as a result of his injuries.
What cities in California have casinos?
Harrah's Resort Southern California is in Valley Center, San Diego. Havasu Landing Resort and Casino is in Havasu Lake, San Bernardino .Hawaiian Gardens Casino is in Hawaiian Gardens, Los Angeles. Hollywood Park Casino is in Inglewood, Los Angeles.