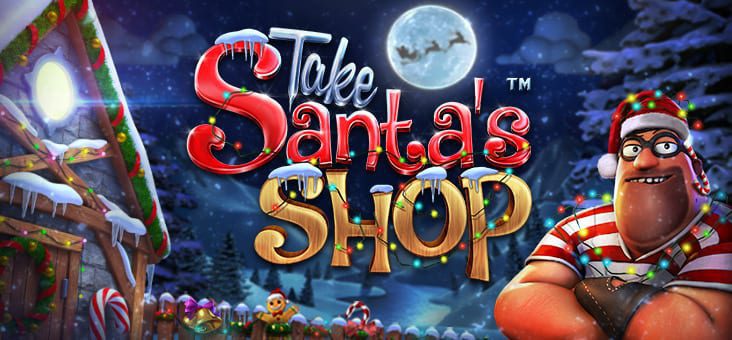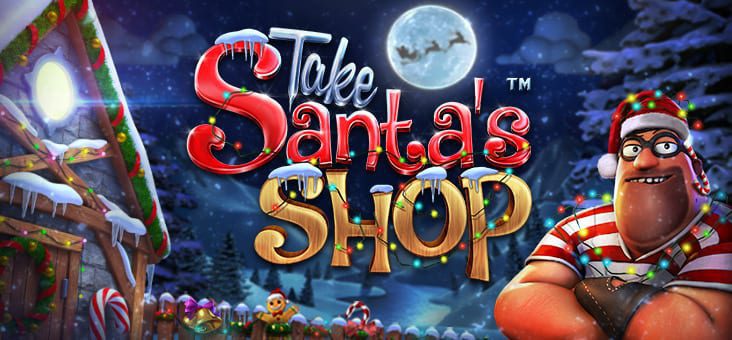 With a planned Nov. 19 release date, Betsoft Gaming might be rushing the holiday season a bit. However, it is doubtful that avid slot players will mind given the gaming content developer's past success. Following in the footsteps of last year's huge hit 'Take The Bank', this latest game is also destined for widescale appeal.
https://youtu.be/eaMoRyJ5BYc
What New Video Slot Machine Does Betsoft Gaming Get A Jump On The Holiday Season With?
Take Santa's Shop is an open invitation to the same Robbers that Take the Bank featured. The Christmas-themed slot has all the holiday trimmings blanketed in fresh snow. Players will encounter a steady stream of white stuff. There is a Christmas tree Ornament Bomb Counter as an essential game mechanic.
The Robbers also have a specialized getaway sleigh to aid in their escape. Players actually help these villains rob Santa's shop. While jolly old St. Nick is busy, valuable wins are there for the taking.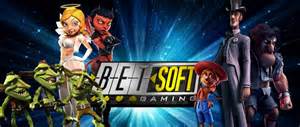 The lineup of game symbols ties the whole holiday theme together. There are:
Sparkling Snowflakes
Gingerbread Men
Christmas Wreaths
Snow Globes
Santa's Sleigh
The design consists of five reels across four rows. It showcases Betsoft's award-winning cinematic quality in graphics and sound. No important holiday details have been left out of this game. Even the Robbers are festively dressed in Santa hats, tinsel, and colorful lights.
Santa's winter wonderland is the setting for this progressive-style game. Gameplay consists of rounds of 10. The Ornament Bomb Counter will wind down from 10 to zero. The net result is a massive explosion filled with huge win potential.
The Holiday Robbers symbol can be converted into Ornament Bombs. Following the 10 spins, they then turn into Wilds. These Wilds can act as substitutes for any other symbol.
Players landing three Santa Sleigh symbols will be rewarded with 15 Free Spins. The Free Spins mode can also be triggered with five, seven, or 10 Wild symbols. After each spin, the Wilds will move to a new location.
Santa's Shop Has A Buy Feature, Ornament Bomb Wild Symbols & Free Spins Bonus Rounds
Take Santa's Shop has Betsoft's highly popular Buy Feature. This gives players the ability to buy into the Free Spins feature. This is a way to control how many Ornament Bomb Wilds are visible with each spin.
Overall, there are 75 paylines. The maximum win is 359x a player's wager. That sounds like some serious festive fun during the holiday season.If you like holiday-themed games, take a look at The Nice List, and Santa.
As Betsoft's Marketing Director, Kai Botha released the following statement:
"Betsoft Gaming is first and foremost an entertainment company. We ensure that, in addition to providing high payout games, we also entertain and amuse our players. Take Santa's Shop is no exception. This fun and entertaining winter wonderland heist is a great start to the holiday season."
Betsoft's entire portfolio of cinematic casino content is currently available to more than 200 operators in regulated markets.
Founded in 2006, the company has spent the last 14 years filling the needs of its customers. Working with a Random Number Generator (RNG) mechanic, there are more than 190 available game titles. The company is based and licensed in Malta.
• Source: Betsoft Gaming 'Sleighs' it with Latest Release TAKE SANTA'S SHOP from Microgaming From Betsoft.com On November 4, 2020.