Learn About Amaya Slots
Are you left in the dark regarding who owns big-name gambling groups such as Tilt Poker or PokerStars? Allow us to introduce Amaya Gaming to you! Not only is it the largest publically traded online casino software producer, but they are also well known for their production of top-tier video slots and other casino games.
Seeking to learn about the Amaya free slots selection and online casinos where you can wager real money? Look no further; in this review, you will find all that information! Or if playing for fun is more your speed, check out the plethora of Amaya free demo games available.
Play Free Slots
With Amaya online slots, every type of player can find something they love! From the traditional 3-reel titles to 5-reel video games and 1 or 1024 ways to win; you'll never run out of options with this comprehensive collection.
You also don't have to worry about language barriers as these slots offer 24 different interface languages for your convenience. The cherry on top? Numerous bonus games and unique features that will keep you entertained all day long! Not only are Amaya online slots entertaining, but they also come with progressive jackpots and other special prizes that make them highly profitable!
Strangely enough, you might be surprised to find even games from other software producers in the list of Amaya slot games. But here's why: the innovative company has repurposed many beloved land-based slot machines made by others so that they're now available worldwide!
Amaya offers an impressive array of game plots that will suit any taste! If you're a fan of straightforward slots with vivid and simple graphics, then the Arthur's Quest, Caesar Salad and Penguins in Paradise are perfect for your needs. Love comic books? Then their specially crafted series based on famous comics is sure to keep you entertained.
Step into the tropical paradise filled with charming penguins wearing flower-chains courtesy of Penguins in Paradise or try your luck at Caesar Salad where Roman symbols mingle with foody elements – it's up to you! Are you ready to explore the world of super heroes and experience an ocean-filled adventure?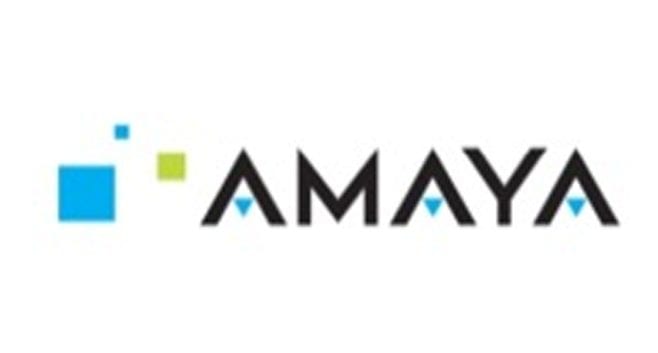 More Online Casino Games From Amaya Gaming
Here, you will be delighted to meet Batman, Green Lantern, Supermen, and other top Amaya online slots. Fill your day with excitement by checking out sea-inspired Amaya new slots like Captain Nemo, Blackbeard's Gold or Buccaneer's Booty — become a daring captain or even a wise pirate!
If you're looking for the most up-to-date Amaya slots and games, look no further! We've got a comprehensive list of all your favorite options available to play without any downloads, deposits, or registration required. Choose your favorite Amaya game, click "Play free", and have a delightful experience without spending a single penny. It's an excellent way to pass the time when you're low on funds or want to select the best title before going full-on in the real casino.
Amaya Online Casinos
Enjoying Amaya slots for free can be incredibly entertaining; you're able to make huge wagers without having any fear of financial consequence. On the other hand, playing real money slots is a completely different experience.
When stakes are high, it's paramount that you stay sharp and have an effective strategy in order to maximize your chances of success!If you want to experience the thrill of gambling and make real winnings, it's essential that you are strategic in your betting. But where do you begin?
Look no further than reliable online casinos – here, not only can expect hours of entertainment but also be assured a safe environment for placing bets. It doesn't matter if this is your first foray into gambling or if you're a seasoned pro – every player needs an effective plan in order to come out ahead!
When looking for an online casino to make your real money bets, there are several points you should research. Firstly, check out the software producers whose games are featured in the casino – this can be a great indicator of its reliability and reputation.When you spot the renowned names of Amaya, NetEnt, EGT and more – rest assured that the casino is reputable since these companies never cooperate with dubious casinos.
Furthermore, uncover if there are any exclusive discounts or promotional offers – a customary amenity supplied by superior online casinos to both new and loyal customers alike. Last but not least, peruse through the payout conditions in order to understand when and how your winnings can be withdrawn.
If this seems intimidating or tedious, don't fret; let our team at PlaySlots4RealMoney do the hard work for you. We've already done all of these steps and created an exclusive list of Amaya online casinos with only the most trusted and well-known websites available.
Don't waste any more time searching for real money casino options, as we have curated a list of the best Amaya online casinos to get you started. As part of this selection, Redbet and Mybet are two large casinos that offer exceptional gaming experiences! Keep an eye on our page for all new offers or changes to game lists from the casinos.
If you're looking to play at a desk top, hit the "Play in casino" button and be directed straight to one of the casinos we recommend. Wanting something more portable? Our list also includes Amaya mobile casinos that can be accessed right from your phone!
Grab Free Spins At These Best Online Casinos Powered By Amaya Gaming
Accepts USA Players
Sportsbook
Racebook
Live Dealer Casino
Wide Variety Of Games
Great Software
Customer Service
Accepts USA Players
Unique Casino Games
Excellent Software
Great Customer Service
Fast Payouts
Live Chat
Amazing Bonuses
Accepts USA Players
Sportsbook
Racebook
Live Dealer Casino
Wide Variety Of Games
Great Software
Customer Service
Accepts USA Players
Unique Casino Games
Excellent Software
Great Customer Service
Fast Payouts
Live Chat
Amazing Bonuses
Accepts USA Players
Sportsbook
Racebook
Live Dealer Casino
Wide Variety Of Games
Great Software
Customer Service
Accepts USA Players
Unique Casino Games
Excellent Software
Great Customer Service
Fast Payouts
Live Chat
Amazing Bonuses
Mobile Slots
Amaya revolutionized the online slots industry when they released mobile versions of their games in 2011. Now, you can enjoy most of their products on iOS and Android tablets or smartphones – even those that are compatible with Windows Phone. All thanks to HTML5 slots technology!
No longer do you need a computer; as long as your iPhone has an internet connection, you can jump into timeless gambling fun anytime, anywhere!
Amaya's online slots are just as pleasing and functional on mobile screens, so you can experience the same quality gaming regardless of your device. Favorites like Lost Temple and Dragon 8land have been perfectly optimized for phone playing.
To enjoy these free games on-the-go, simply access our website from your smartphone to view all available titles. With Amaya Mobile Slots, a world of adventure awaits!
Casino Games
If you're an experienced gambler, you understand that there is more to the industry than just online video slots.
Skill games, mini-games, table and card games— this list only scratches the surface of all the diverse casino products available for both free play or real money in contemporary internet casinos.If you're a fan of online slots, then Amaya's casino games are sure to be right up your alley.
They develop an amazing range of products that cover the full spectrum of casino options. You'll discover various kinds of video poker and blackjack, lottery draws for all sorts, plus sports betting – in fact anything you can think about!
For newbies to gambling, Amaya free casino games are the perfect place to start. Easy gameplay and no download required – what more could you want? Best of all, you can play for fun or make bets with real money in online casinos! Keep an eye on PLAYSLOTS4REALMONEY for a list of Amaya's top tier casino games that will be available soon .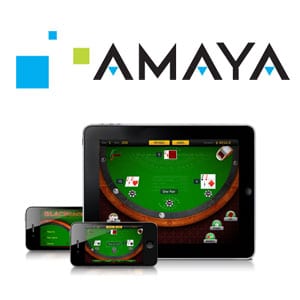 About The Amaya Gaming Company
Founded in 2004, Amaya quickly rose to become the world's most profitable public gambling corporation by 2014. Their corporate headquarters is based out of Canada with subsidiary companies covering both Europe and the Americas.
Three years ago, the Amaya Gaming Company made an unprecedented move in purchasing Pokerstars and Tilt Poker for a staggering $5 billion. Overnight, these gaming brands became the largest poker platforms on Earth.
As if this wasn't enough of an accomplishment, Amaya has gone on to develop high-quality casino games such as slots, video poker machines, roulette and more!
Amaya's products are renowned worldwide and used in the most prevalent online casinos, so we keep our reviews of their software up-to-date with new games and gambling sites. Fans around the globe have taken notice to enjoy these innovative gaming solutions!