Tropicana Casino And Resort Atlantic City
Many People Say There's No Way You Can Miss Visiting Tropicana Casino & Resort Atlantic City! The Tropicana Casino & Resort Atlantic City is one among several New Jersey casinos that are highly regarded. You can find this casino at 2831 Boardwalk in Atlantic City New Jersey. Before we dig deeper into the real review, here is a quick view of the casino:
Number of table games available – 170
Poker tables inside the gaming floor – 27
Available gaming machines – 2, 600
Minimum bet amount – $0.01
Maximum bet amount – $50, 000
There is ample self-parking as well as valet parking
The resort is open 24 hours, seven days
The amount of casino space is 123, 980 square feet
There is 122, 000 square feet of convention space
When you finally decide to visit Tropicana Casino & Resort Atlantic City, you will realize that there are quite some amenities that you will enjoy. Some of these amenities include the Bluemercury Spa, Tropicana Poker Room, the Tropicana Showroom, the Grand Exhibition Center, Exceptional Golf, and the Beach & Boardwalk. You are also at liberty to enjoy your preferred meals from some of the restaurants that are all over in the Tropicana Casino & Resort Atlantic City.
Here is a list of some of the restaurants that are ready to serve you the best food whenever you want:
II Verdi
Fiesta Buffet
Fin
Carmine's
Golden Dynasty
Cuba Libre
The Palm
Seaside Café
Yes, those are some of the restaurants that will give you a chance to get the ideal food you need.
Tropicana Casino & Resort Atlantic City Review
Tropicana Casino & Resort Atlantic City is evidently one of the New Jersey casinos that has many gaming equipments enabling gamers who check in to enjoy their machines. With over 170 table games, 2, 600 slot machines and well over 27 poker tables that are carefully placed where they can be seen by every player. The Tropicana is evidently one of Atlantic City Casinos that have made changes in the lives of many players.
Many people say that the casino has an elegant décor that undoubtedly will attract any person passing by. It is interesting to note that the management has decided to incorporate Jade Palace, considered to be an Asian game into the main gaming floor. You are also invited to take advantage of dining from the top-notch restaurants that are everywhere on the premises. In fact, statistics indicate that there are 14 bars over 20 restaurants that open 24/7, 20 shops where you can buy virtually everything, an IMAX Theatre, and two outdoor pools.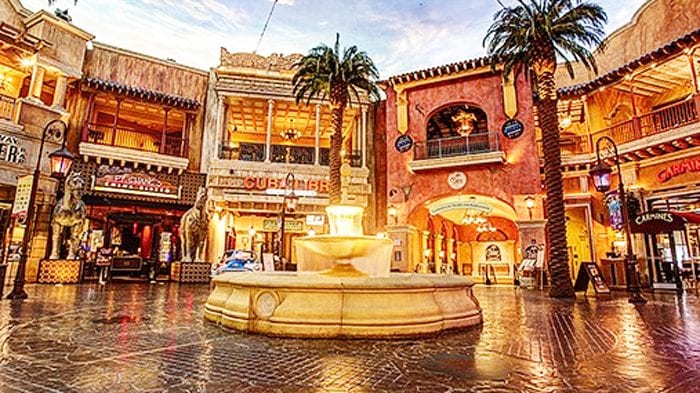 Tropicana Casino Gaming Information
It is unlikely that any person checking in the Tropicana Casino will have something for themselves. Yes, there is poker, slot machines, and several other games. It is important to note that with as little as $0.01 you can place your bet. Well, even high rollers are all welcome with as much as $50, 000 per bet. For more information, call (609) 340-4000 Toll-free: (800) 345-8767 or visit Tropicana.net.